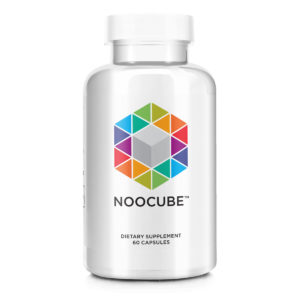 In this NooCube Review, I feel I need to quickly clear a few things that NooCube gets wrong in its ad copy, the first being: the definition of nootropics.
NooCube defines them as: "drugs that have cognitive enhancing effects." Which …okay, sure, some are drugs. But today, in 2018, most nootropic supplements value themselves for their all natural, non-drug status — reserving the "smart drug" moniker for your pharmaceutical pills. E.g., Adderall, Ritalin…
And then there's the supplement's claim the formulators have combined years of research to create this formula. Which perhaps they're right. But, frankly, I wouldn't claim that as a selling point for a formula that doesn't get any of its nootropic forms right.
Maybe they're reading different research than I. Hmm…
Either way, let's read the NooCube review.
About NooCube
Despite the "smart drug" jargon, NooCube is an all natural nootropic stack formula filled with brain healthy herbs and antioxidants.
NooCube promises to support your focus, mental speed, and memory.
Either we're confused or NooCube is confused: the iX4 Proprietary Blend on the Supplement Facts is not at all proprietary …which is concerning but also makes me happy.
NooCube Ingredients

Ingredients
Amount Per Serving
NOOCUBE iX4 Proprietary Blend
997.5 mg
Bacopa
250 mg
L-Tyrosine
250 mg
Cat's Claw
175 mg
Oat Straw (10:1)
150 mg
L-Theanine
100 mg
Alpha GPC
50 mg
Huperzia Serrata
20 mg
Resveratrol 98%
14 mcg
Serving Size: 2 capsules
Servings Per Container: 30
Other Ingredients: Magnesium Stearate.
Directions: Take 2 capsules with breakfast each morning. Those with a higher tolerance to the product can increase their dosage to 3 or 4 capsules per day. Do not exceed 4 capsules per day.
From the get-go, NooCube pulls two quick ones on us that …well, strangely, are actually to our benefit. Quick one number one: the servings come in plain capsules, not cubes. And quick one number two: the proprietary blend is actually not proprietary at all.
Being lied to has never felt so good.
But I'm not the hottest geek around for delivering only "get-go" impression reviews. Let's see whether or not the ingredients actually work.
NooCube Review: iX4 Proprietary Blend
Bacopa – If it's memory boosts NooCube is after, Bacopa's an excellent first option. Favored by the more academic types, Bacopa monnieri is a cholinergic enhancing memory booster that, with long-term supplementation, may sharpen your acetylcholine activity for a more academically competitive mind. Unfortunately, NooCube seems to supply only plain powder Bacopa rather than the potent extract stuff. More on Bacopa.
L-Tyrosine – When stress levels rise, tyrosine tanks. Converting to catecholamine neurotransmitters, L-tyrosine supplements keep the mind focused, fresh, and energized in otherwise high stress conditions. Granted, N-Acetyl L-Tyrosine is the preferred form here. Yet, I'm still down for good ol' L-tyrosine when I can get it. More on L-Tyrosine.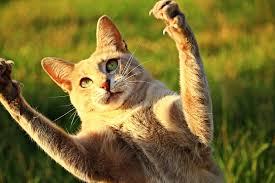 Cat's Claw – Most noot junkies familiar with Cat's Claw likely learned about it through Onnit Alpha BRAIN, which features the patented ac-11® extract. As a nootropic, Cat's Claw remains somewhat of an X-factor, potentially assisting with cognition. However, its greater value comes with its antioxidant, anti-inflammatory health benefits.
Oat Straw (10:1) – Screw the oats. I'm all about that straw, baby. Believed to promote cerebral circulation and alpha brainwave states, oat straw may enhance focus and relaxation for brief time periods. This 10:1 extract makes for one of the more potent nootropic herbs in this formula. More on Oat Straw.
L-Theanine – An all-time geek favorite (you won't find me drinking coffee without it), L-theanine also promotes alpha brainwave states, which have been associated with calm, creative thinking. More on L-Theanine.
Alpha GPC – I dig alpha-GPC. While it lacks the nootropic power of Citicoline, alpha-GPC does provide a substantial concentration of brain healthy choline. However, this alpha-GPC seems way underdosed at a weak 50 mg. More on Alpha GPC.
Huperzia Serrata – You can find plenty of nootropic supplements in 2018 that supply huperzine-A, a semi-synthetic acetylcholinesterase inhibitor. But you won't find too many formulas bold enough to go with plain Huperzia serrata, the impotent botanical source of Hup-A. This is weak sauce, NooCube. More on Huperzine-A.
Resveratrol 98% – Oh, check it out: Resveratrol! The cardio healthy antioxidant found in grapes and red wine. Now you have no excuse to be drinking all that vino: here's the polyphenol minus all the nasty booze …Okay, yeah right. Having said that, it is a great antioxidant, yet pterostilbene is the better nootropic resveratrol option, essentially providing the same benefits at 4x the potency. More on Pterostilbene.
NooCube Review: Awesome Nootropics, Poor Forms
This NooCube review is sort of bittersweet for me to write. And the header of this segment should explain exactly why: Sweet for the awesome nootropics, bitter for the poor forms.
If this self-referred "smart drugs" supplement supplied just any ol' trash formula, I could confidently tell you to just stay away: Save your money on a bigger, better brain booster. But as it stands, NooCube does get enough right that it seems worth analyzing.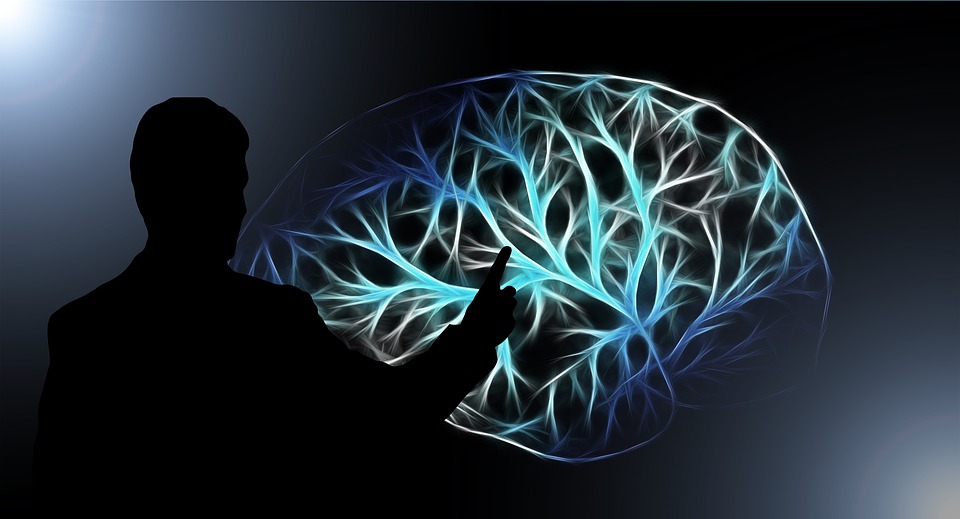 For instance, NooCube gets the right mix of cholinergic memory enhancers, stacking up an impressive diversity of acetylcholine activity for a potential 1+1=3 synergy increase on cognition.
Alpha-GPC cranks up the brain choline reserves.
Bacopa and Huperzine-A improve the lifespan of active acetylcholine.
It's a smart combination that targets both ends of cholinergic brainpower: acetylcholine synthesis and protection. And the formula even extends beyond acetylcholine, targeting the catecholamine neurotransmitters involved in high energy, high focus thinking with L-tyrosine.
Unfortunately, all of these ingredients, with exception to Oat Straw and Resveratrol, are supplied in low power, low potency formats. And these poor quality forms are made worse by those weak dosages.
NooCube gets all the right parts but fails to implement an effective formula design.
As a result, I'm left with a bittersweet taste in my mouth.
The Pros
NooCube smartly selects some of the best nootropic supplements in the game, potentially accomplishing a bit of cholinergic brain synergy.
Sort of a backhanded compliment but we're happy NooCube is wrong about its non-proprietary "proprietary" blend.
Another backhanded compliment: these capsules are better than cubes.
The Cons
Those poor ingredient forms are a major disappointment after reviewing the list of ingredients.
NooCube lists itself as a smart drug, which seems pretty immature for an otherwise clean, natural nootropic stack. Most dignified noot stacks either qualify the "smart drug" angle with actual smart drugs (e.g., racetams) or they make a point on how their stack is not a smart drug supplement.
On the whole, NooCube reads like a suspiciously tailored, potentially bunk-o supplement — the label is sloppy with some potentially significant misinformation.
Pricing
1 Bottle
$39.99 for 60 capsules, a 30-day supply
$1.33 per serving
2 Bottles
$79.99 for 180 capsules, a 60-day supply
$1.33 per serving
3 Bottles + 3 Free
$119.99 for 360 capsules, a 180-day supply
$0.67 per serving
Who Takes NooCube?

Hard to say at this point. NooCube's information is largely restricted to its website, so I can't accurately gauge what's true or untrue about the "testimonials" backing this supplement. Having said that, some customer reviews on other websites have compared this formula to other popular nootropic stacks, notably Alpha BRAIN.
One even misquoted several of NooCube's ingredients as comparable to Alpha BRAIN's ingredients — for example, listing NooCube's Cat's Claw as "ac-11" when, in fact, that Cat's Claw brand is reserved to Alpha BRAIN products.
On that note, proceed with a healthy dose of skepticism when reading unverified* NooCube reviews. (*Yes, whatever "verified" means on the internet these days.)
Where to Get It
As far as I've seen, you can only buy NooCube online through the NooCube website at the listed order options above. Having said that, if you're a big-time NooCube fan, you can also buy NooCube Brain Pills: Are They Scam or Really Effective! e-book by Emma Williams on the Amazon Kindle …which is something new that I haven't seen a nootropic company do. (Assuming this e-book is approved by NooCube.)
Not too sure how much stock you should hold in a book with a subheader "Are They Scam" but… perhaps there's some interesting tidbits covered there that weren't covered here — although, that's bloody unlikely!
Conclusion: Does NooCube Work?
I like NooCube's ingredients. But I don't quite like that NooCube seems to know enough about what works, yet supplies them in inadequate dosages and impotent forms. Simply put, NooCube was not designed powerful or effective enough to work.
Granted, it'll like do something. And it's a definite bonus that NooCube didn't simply sprinkle a few awesome sounding nootropics over a large dose of caffeine, then properly use its "proprietary" label to hide the fact. (Don't get any ideas, NooCube.)
All-in-all, NooCube only gets enough right to point you in the direction of other nootropic supplements that provide similar ingredients but in a format that works. If you want to know which those nootropics are, stay tuned to the Nootropic Geek.
Final Rating
Formulation Strategy

Brainpower Benefits

Brain Health Benefits

Transparency

Quality

Value

Average