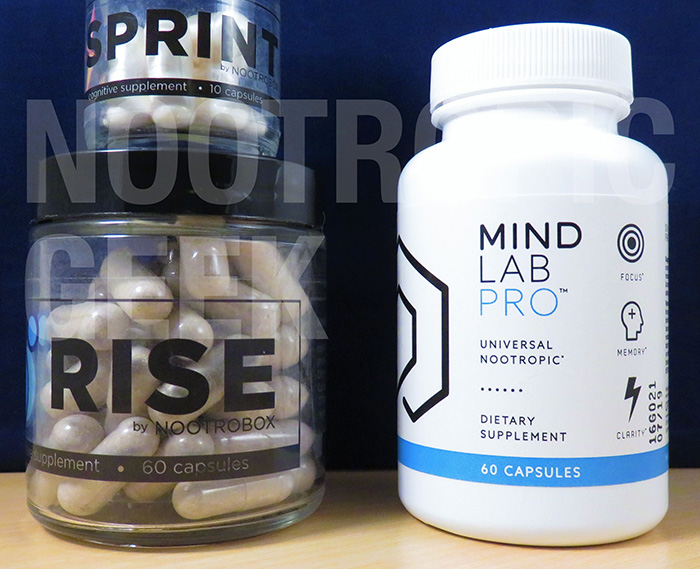 If recent trends in workplace substances are any indication, I have a feeling you meant to search for a comparison between Nootrobox & LSD, not Nootrobox & Mind Lab Pro.
The former nootropic stack seems to jibe well among the Silicon Valley community, considering its origins in Silicon Valley. Yet, so is the rising trend of "micro-dosing" LSD in the workplace a patently Bay Area, CA invention, which I don't think I have to tell you isn't the healthiest option of mind altering substances.
Which is why perhaps I need to introduce you to Mind Lab Pro, an entirely brain healthy mental performance enhancer that won't have you chasing "Paul McCartney is Dead" conspiracy theories.
In reality, Nootrobox has more in common with Mind Lab Pro than it does with psychedelics, so perhaps you are in the right place.
Formula Design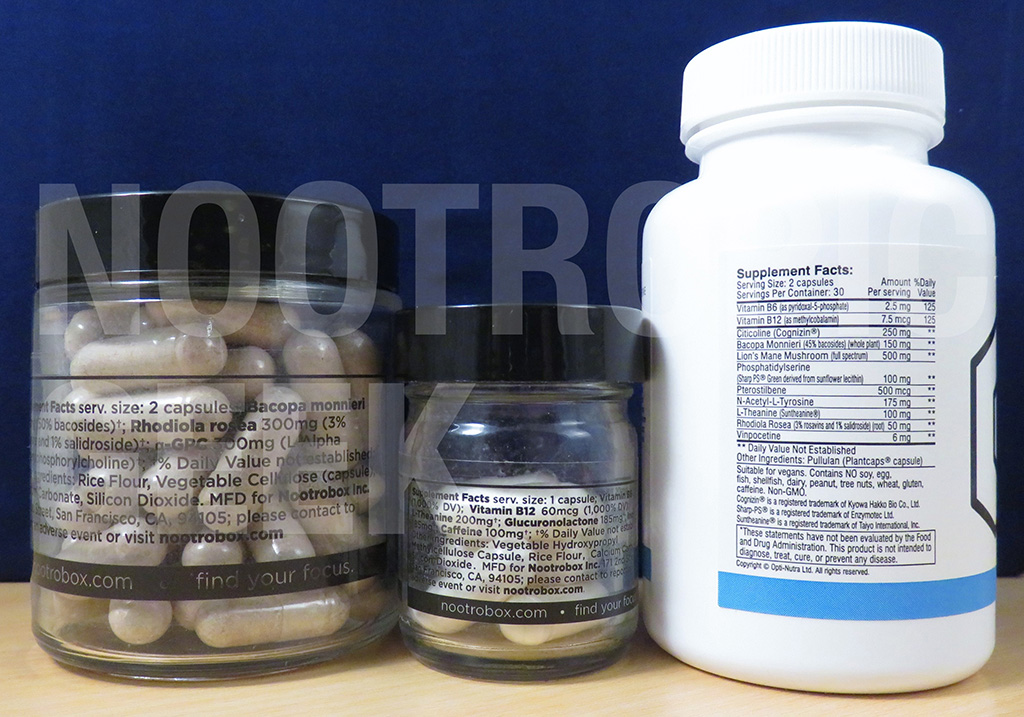 For one, Nootrobox has two bottles for its RISE + SPRINT supplements, whereas Mind Lab Pro contains its formula in only one bottle.
So Nootrobox is better than Mind Lab Pro, right?
Maybe, probably not. We'll have to actually check what's inside of the formulas to make an official decision, and, frankly, what's inside of these formulas looks (SPOILER ALERT) really, really good:
Nootrobox: RISE + SPRINT Double Stack
There are other products listed under the Nootrobox brand (YAWN & KADO-3), but I'm focusing on only two, the most nootropic stacks with the Nootrobox name:
RISE: Mixing equal parts Bacopa, Rhodiola, & Alpha-GPC for stress-free focus boosts & cognition enhancing memory support.
SPRINT: B vitamins, Vinpocetine, L-Tyrosine, and the classic L-Theanine + Caffeine combo for more immediate stress-free focus boosts.
If RISE is a non-stimulatory "get-up-and-go" stack, SPRINT is the early-morning, mid-day push to keep the "go" going. At the least, SPRINT works as an "as-needed" mental kickstart, which makes for a great, quick nootropic complement to the more long-term beneficial RISE stack. Read my in-depth review on Nootrobox.
Mind Lab Pro: Premium Grade Brain Power
Mind Lab Pro held the top spot on my 2016 Best Nootropics list, and it holds the top spot on my 2017 Best Nootropics list. I've yet to see a stack to top this product, considering it gets nearly everything right:
Every ingredient is nootropic.
Every ingredient is high quality.
All bio-pathways are addressed.
Whether you're old or young, studious or athletic, active or lazy, MLP has something for you–although, "lazy" users would be wasting their optimized brain power. As such, MLP is a highly "bio-active" brain booster stack for highly active users. And in true nootropic fashion, it accomplishes all of this without relying on caffeine. Read my in-depth review on Mind Lab Pro.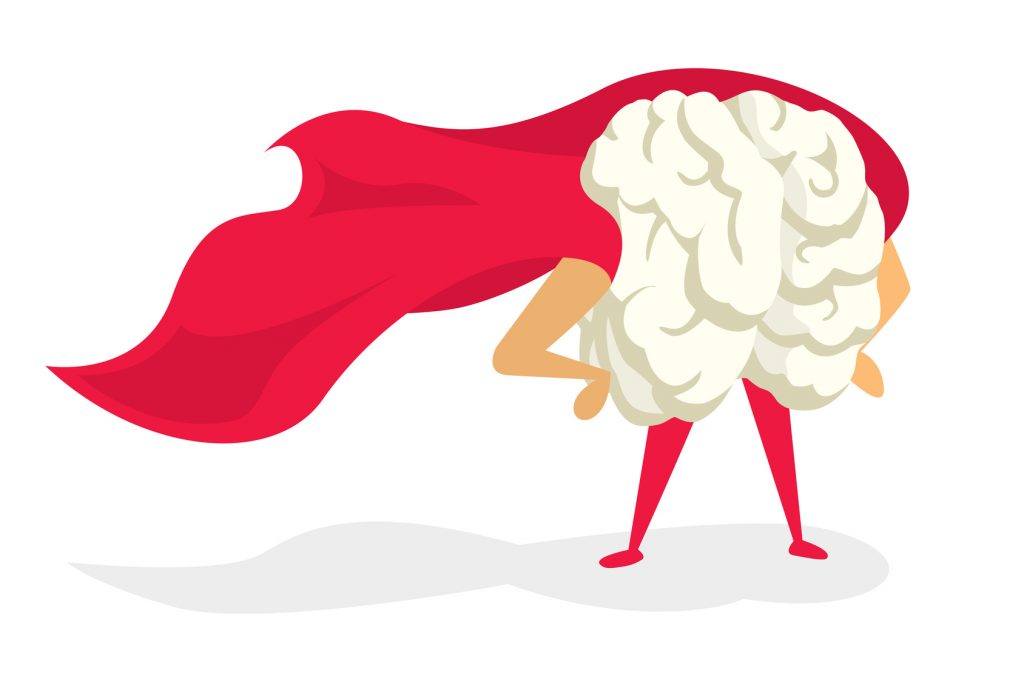 Unique Features
Plenty of ingredients are shared between these formulas: Bacopa, Rhodiola, L-Theanine, L-Tyrosine, Vinpocetine, B6, & B12.
Yet, there are enough unique features on ingredient choices & forms between Nootrobox & Mind Lab Pro to distinguish the formulas, including the following points:
Nootrobox
Bacopa Monnieri (50% bacosides): Slightly outperforms Mind Lab Pro's Bacopa by an increased 5% bacosides extract.
Alpha-GPC: I prefer the Citicoline found in Mind Lab Pro, but as a choline source Alpha-GPC actually has a higher concentration of choline.
Caffeine + L-Theanine: The green tea stimulant-relaxant duo that I hear is all the rage among you dweeby nootropic geeks. *wink wink*
Separate Stacks: In total, there are four different products under the Nootrobox name, giving you various mix-and-match options, depending on your brain needs.
Mind Lab Pro
Citicoline (as Cognizin®): The premium form of perhaps my favorite nootropic Citicoline. I consider this better than Alpha-GPC for its enhanced nootropic potential.
Phosphatidylserine (as Sharp-PS®): Sunflower-derived brand of multi-purpose nootropic phosphatidylserine. How neato burrito is that?
Pterostilbene: Compared to Resveratrol, Pterostilbene is largely considered the better antioxidant, serving a healthy dose of neuroprotection.
N-Acetyl-L-Tyrosine: Nootrobox has anti-stress L-Tyrosine, but Mind Lab Pro has the more bio-active N-Acetyl-L-Tyrosine.
L-Theanine (as Suntheanine®): This branded form of L-Theanine showcases high quality than Nootrobox's simple L-Theanine.
Vitamin B6 (as P-5-P): Granted, SPRINT could have this form as well, but their failure to indicate their B6 form makes their B vitamin look less than Mind Lab Pro's premium P-5-P form of B6.
Potency & Quality
In terms of ingredient choices, both Nootrobox & Mind Lab Pro are on-point.
Plus I need to give them special props for not using proprietary blends, staying on the Good Side of the Force by showing all of their ingredient dosages, which are also on-point.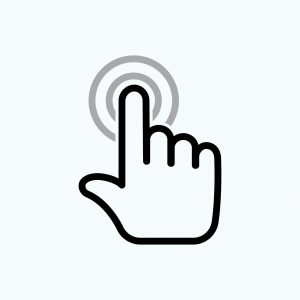 So what the hell is there to even compare & contrast here?
Honestly, not a whole lot as both products achieve nearly perfect scores on the Potency & Quality tests. Yet, Mind Lab Pro's formula seems to be nearlier perfect than Nootrobox's stacks as there are a couple of ingredients used in the former that outperform those of the latter:
N-Acetyl-L-Tyrosine: Better than Nootrobox's L-Tyrosine.
Suntheanine: Better than Nootrobox's L-Theanine.
Nootrobox, on the other hand, has one ingredient that's better than Mind Lab Pro's (Bacopa)–yet, considering that Mind Lab Pro's Bacopa is still high quality, along with the rest of its formula, it still seems to have an edge on Nootrobox in this category.
Value: Nootrobox vs. Mind Lab Pro

Price
Servings
Price Per Serving
Nootrobox
$49 – RISE
$15 – SPRINT
30 – RISE
10 – SPRINT
$1.64 – RISE
$1.50 – SPRINT
Mind Lab Pro
$34.95
30
$2.16
Nootrobox or Mind Lab Pro: Which is better?
Nootrobox is "bio-hacked" stimulation.
The Silicon Tech Valley is strong with this one. Nootrobox's slick design & formula seem best geared towards the twenty-something techies & creatives, particularly if they're looking for a more sophisticated delivery of caffeinated stimulation.
Nootrobox's SPRINT delivers the sophisticated caffeine stimulation, and it only gets more sophisticated when you toss in RISE as the nootropic base of the stack.
Mind Lab Pro is full-spectrum brain power.
Compared to Nootrobox, Mind Lab Pro is undeniably impressive for its ability to increase brain power without drug-fueled stimulation. Not that caffeine is a necessarily bad thing, if you enjoy the caffeine (like everyone else in the world), but Mind Lab Pro's brain power stems from something more important than increased chemical energy: Brain health.
The underlying structures of brain health are optimized by Mind Lab Pro for optimal brain function, making it a high value nootropic for now-&-later cognition.
My Recommendation
I really like Nootrobox.
Let me just get that out of the way, so you can understand how much I like Mind Lab Pro: I, like, like like Mind Lab Pro. Like a lot.
There's so much it gets right, I'm somewhat surprised that no one else has attempted replicating this formula. Especially given the non-proprietary nature of Mind Lab Pro's supplement facts. Perhaps no one wants to spend the time, effort, & money to craft such a potent, quality product?
Who knows.
Nootrobox does enough different, and does that different right enough, to bear consideration over Mind Lab Pro–especially if you're looking for more immediate caffeine-drive energy bursts. But if you want my recommendation, taking into account quality, bio-activity, potency, & price, then here it is:
Mind Lab Pro > Nootrobox
If you you'd like to learn more about Mind Lab Pro and other information on Mind Lab Pro's ingredients, hit the following link: Click here to learn more about Mind Lab Pro.