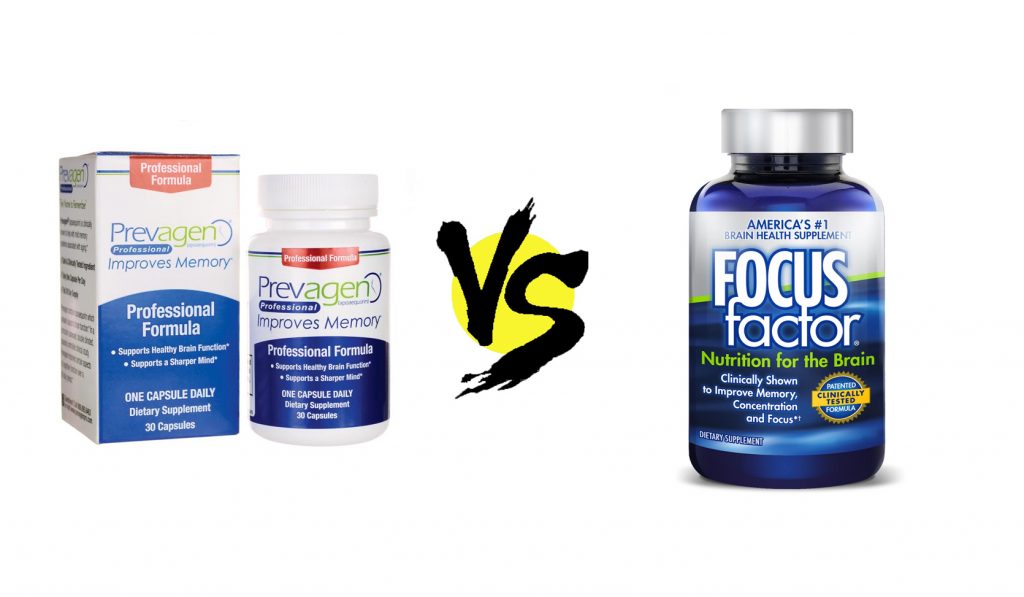 It's the battle of the 300 Spartans against the thousands+ Persian army all over again, except this time between Prevagen's single ingredient against Focus Factor's forty-plus. So what does Prevagen do to fend off the Focus Factor hordes?
Harness its nootropic strength with impenetrable fortitude?
Go on the offensive with pin-point, single-ingredient precision?
Or falsify its marketing & advertisements to appear bigger than it truly is, effectively earning its manufacturers an FDA warning letter and a class-action lawsuit down the line? This isn't really a hypothetical question: That actually happened.
Yet, to be fair, Focus Factor is entirely squeaky clean itself, selling a product that was not in fact "Clinically Shown to Improve" anything, as its label would suggest.
Sounds shady… Let's take a look at what's actually inside these formulas.
Prevagen vs. Focus Factor: Formula Design
Prevagen has one ingredient. Focus Factor has all the ingredients.
And there's your review. Take your pick.
All of the questions now circulating in your brain — but what ARE the ingredients? do they WORK? which product is BETTER? — have no bearing here, because these products are so poorly designed that, regardless of the quality of their ingredients, it's doubtful either will enhance cognition.
I'll explain myself, starting with the simpler of the two:
Prevagen: Jellyfish Brains
Prevagen supplies only one ingredient: apoaequorin.
And as far as I know, only Prevagen supplies this specific patented jellyfish protein for brain health purposes. Frankly, I don't see many manufacturers will be fighting Prevagen over this. Apoaequorin is the protein responsible for the blue light glow of glowing jellyfish, accomplished by the protein's binding ability with calcium.
The brain health theory: Calcium build-up in the brain significantly contributes to mental decline. Therefore, by binding to calcium, apoaequorin may potentially alleviate cognitive issues related to calcium build-up. The only problem: None of this has been clinically verified. Read my in-depth Prevagen review.
Focus Factor: Everything & Nothing
You saw the Supplement Facts up above. There's a damn book novel pasted on the back of Focus Factor's label, in which over 40 ingredients are listed!
That may sound like a steal of a deal at only $39.99, but in reality you're getting a whole lot of everything for nothing: There's no way that the Focus Factor tablets have enough space to sufficiently cover every ingredient. In fact, there's no way that the proprietary blend's dosage can cover its various nootropics, particularly the dosage demanding bacopa, DHA concentrate, tyrosine, choline, and so on.
Perhaps one or a few of Focus Factor's ingredients produce positive cognitive effects for you, but it's not bloody likely. Read my in-depth Focus Factor review.
Unique Features
You have to give it to Prevagen & Focus Factor: They are unique. Not just in comparison with each other but in general. There aren't many formulas like these two.
And there are reasons for that:
Prevagen
Apoaequorin – This isn't just relatively unique in this comparative review but rather a unique feature of Prevagen over the entire nootropic market. (Although, nothing suggests that it's an actually-factually effective nootropic.)
Focus Factor
Holy Vitamins & Minerals, Batman! – Just like having a wide shotgun spread increases your chances of hitting something, one of these vitamins & minerals might benefit your health to some degree.
Quality Extracts – Within the "Synergistic and proprietary formulation", there are a few nootropics & extracts of premium, potent quality.
Potency & Quality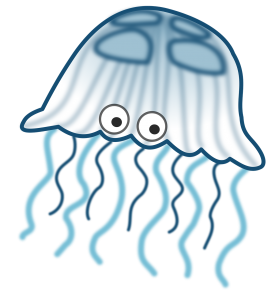 Prevagen has one ingredient that seemingly does nothing for brain or body.
Focus Factor has too many ingredients competing for tab space.
Both formulas are inherently broken, thus nullifying any need for discussion on the potency & quality of these products' ingredients. Prevagen may have the best apoaequorin known to man (& jellyfish), but that wouldn't change the fact of its inefficacy as a cognitive enhancer. Likewise, Focus Factor may opt for only the best vitamins, the best minerals, the best extract, but will continue to come up short.
Focus Factor needs to slim its formula down to a 4th of its current roster for me to view its nootropic potency & quality with any excitement.
Yet, having said that, if I'm considering potency & quality strictly as a comparative measure between these two supplements, Focus Factor easily wins the category over Prevagen. But that's more of a negative for Prevagen than it is a positive for Focus Factor.
Value: Prevagen vs. Focus Factor

Price
Servings
Price Per Serving
Prevagen
$39.95
30
$1.33
Focus Factor
$39.99
37.5
$1.07
Prevagen or Focus Factor: Which is better?
Prevagen supplies unsubstantiated jelly protein.
For a price that's oddly more expensive than Focus Factor's 40+ ingredients. (Is that evidence of Focus Factor's cheapness or Prevagen's greed?) I have to say that it's slightly aggravating to see how popular this supplement is, namely for how it targets the elderly. Note that Prevagen was hit with a class-action lawsuit in 2015 for deceptive marketing practices, but hasn't changed its formula one bit since then. Technically, it might work for calcium build-up, but all signs are pointing to no.
Focus Factor sells the periodic table of elements.
Focus Factor also might work, but I doubt that it works as a bona fide, cognitive enhancing nootropic. Rather I see this supplement as a decent multivitamin. Even so, it possesses more vitamins & minerals than are necessary for a traditional multivitamin pill. Many Wal-Mart & Amazon customers have backed this product with positive customer reviews. Is this a result of placebo? Or are there really that many people with vitamin & mineral deficiencies? If so, I recommend going for a more focused, condensed multivitamin formula.
My Recommendation
My personal recommendation is to avoid both Prevagen & Focus Factor. Instead, spend your money on a quality, effective nootropic stack. There are many options that are better than these two, many of which are within the same price range. (Or cheaper!)
However, if you're adamant on choosing between Prevagen & Focus Factor, then I say go for the one that at least provides nootropics. They may not work, but at least they're there!
Focus Factor > Prevagen
To learn more about the Best Nootropic Supplements to Buy in 2019, click here.