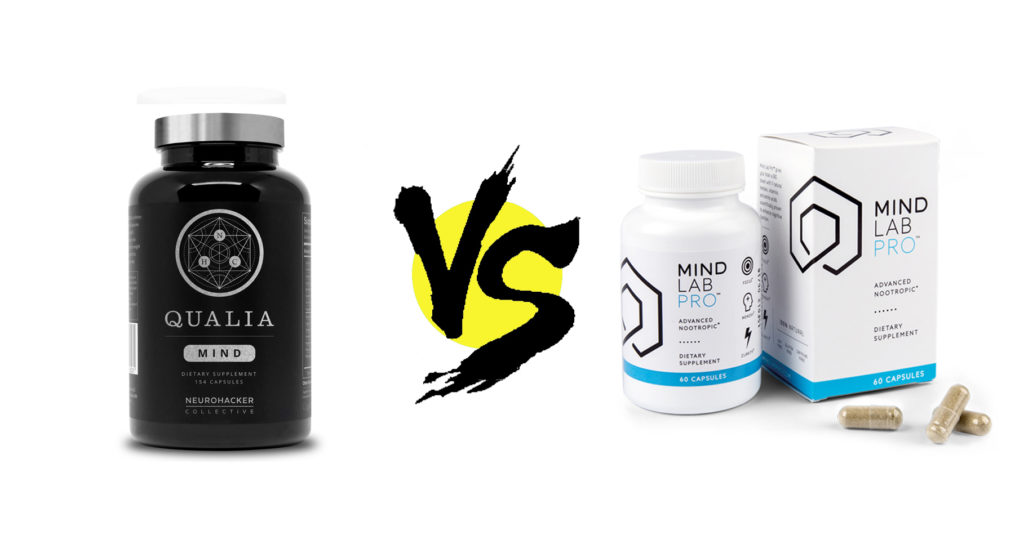 This Qualia Mind vs. Mind Lab Pro match-up is essentially the nootropic equivalent of the hey, you kicked my brother's ass and now I'm going to kick your ass! follow-up revenge hit. In this case, the brother is actually two brothers: Step One and Step Two of the Qualia Original Stack — and the ass-kicker is the one-and-only Mind Lab Pro.
For the Qualia Mind vs. Mind Lab Pro, the ass-kicker is back, up against a more impressive* Qualia formulation. (*As compared to the original Qualia stacks.) But is it impressive enough to ass-kick the ass-kicker? Let's read the comparison review to find out.
Formula Design
In sheer size, Qualia Mind vs. Mind Lab Pro are nearly on opposite ends of the spectrum, with the former supplying 28 ingredients and the latter only 11 ingredients. But what's the design philosophy underlying each supplement's ingredient choices? Let's check out the ingredients first before dissecting the supplements individually.
Qualia Mind vs. Mind Lab Pro: Ingredients
Qualia Mind Supplement Facts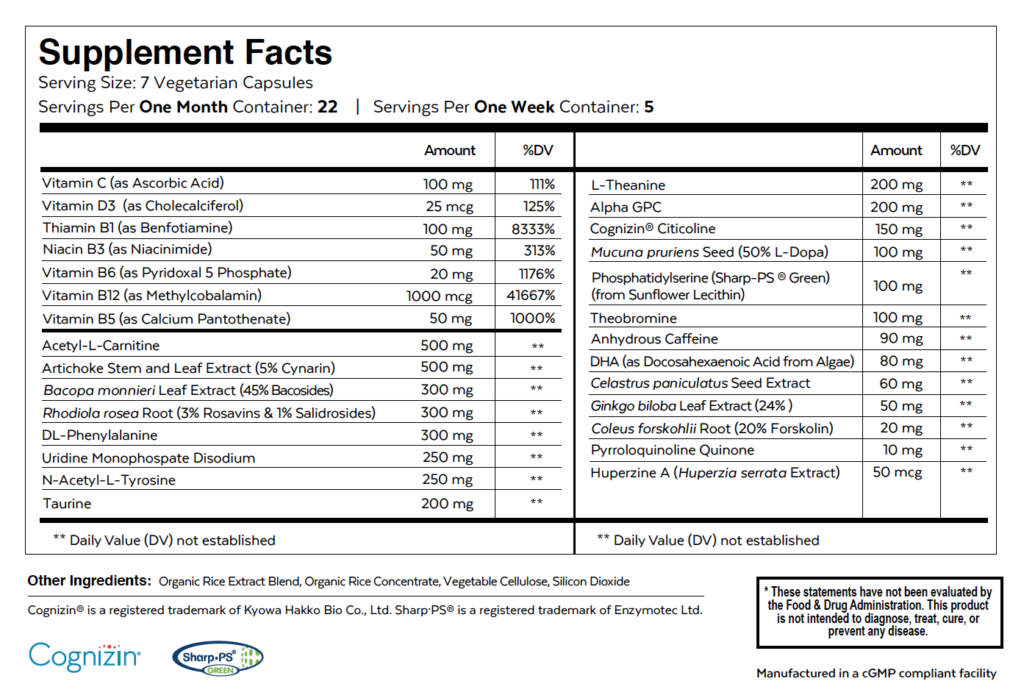 Take note: 22 servings equals a month's worth of Qualia Mind, whereas a one week supply includes only 5 servings. Multiply each serving by 7 vegetarian capsules and that's still quite a bit of caps per bottle.
Mind Lab Pro Supplement Facts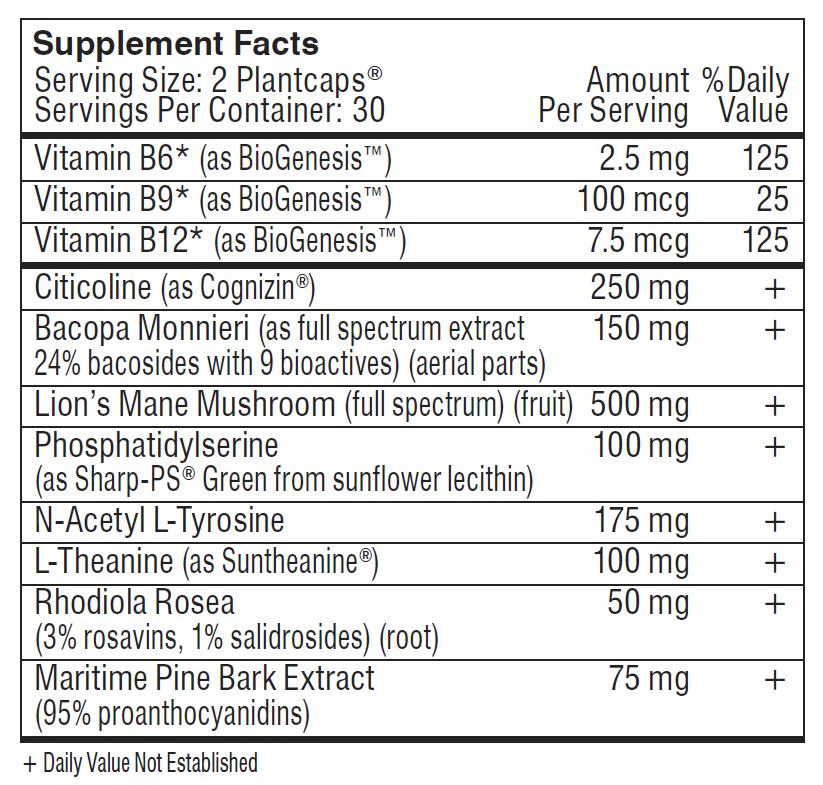 Take note: this represents the most recent Mind Lab Pro formulation, which introduced B vitamins (as BioGenesis™), a fuller Bacopa monnieri extract (9 bioactives), and Maritime Pine Bark Extract. Groovy stuff all around.
Qualia Mind: The "Shotgun Spread" Approach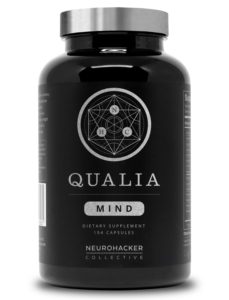 Qualia Mind by Neurohacker takes (what I call) the "shotgun spread" approach, which essentially involves stacking a ton of ingredients into a single formula with the hopes of hitting everything — and then some — related to brain health and function. And what's funny is that the shotgun spread of Qualia Mind is a remarkable reduction from the Qualia Original Stack's double shotgun design.
What I like about the shotgun spread approach: Qualia Mind is sure to hit many, if not all, of the important bio-pathways involved in cognitive enhancement. What's more, Qualia Mind removed the questionable Noopept and DHEA additions to the original Qualia stacks, supplying a cleaner Qualia experience.
However, Qualia Mind still supplies nearly 30 ingredients in its stack, risking negative ingredient interactions — or simply too much ingredient competition for absorption, nullifying the effects of certain nootropics. If every ingredient works in this superstack, then that'd be totes cool fasho. (Odds are this isn't the case.) Either way, Qualia Mind is clearly one of the more impressive, ambitious brain boosters available.
Read my in-depth review on Qualia Mind.
Mind Lab Pro: The "Pressure Point" Approach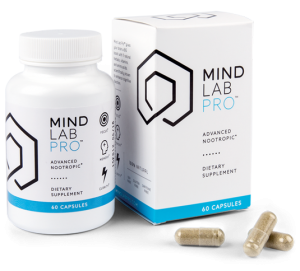 Rather than recklessly spraying nootropics at the brain, Mind Lab Pro, the Universal Nootropic, takes the "pressure point" approach to brain biohacking, focusing only on the key cognitive pathways involved in a fully optimized brain. Specifically, Mind Lab Pro targets the following bio-pathways:
Brain Energy
Brain Chemicals
Cerebral Circulation
Brainwaves
Neuroprotection
Neuroregeneration
And this nootropic stack accomplishes this diversity of brain benefits with only 11 ingredients, each taking a unique approach to increasing brainpower. Individually, these ingredients work, backed by transparent clinical data. However, thanks to Mind Lab Pro's simple formula design and modest ingredient count, these nootropics not only work but they work well together. I believe the word for that is synergy, baby.
Granted, both supplements supply high quality ingredients (which I'll discuss further below). Yet, Mind Lab Pro's low risk of negative ingredient interactions seems to amplify the individual effects of its nootropics rather than inhibit them.
Read my in-depth review on Mind Lab Pro.
Unique Features
Naturally, because Qualia Mind supplies so many ingredients, there's substantial overlap between Qualia Mind and Mind Lab Pro in terms of ingredient choices. Yet, there are a few significant differences that set these supplements apart.
Qualia Mind
More Vitamins – Qualia Mind supplies additional B vitamins (versus Mind Lab Pro's B6, B9, B12), as well as vitamins C and D3.
Acetyl-L-Carnitine – This antioxidant amino seems to assist with mitochondrial energy production, benefiting elderly and vegan cognition in particular.
DL-Phenylalanine – As a nootropic compound, DL-phenylalanine may improve mood and anxiety levels.
Alpha-GPC – Mind Lab Pro supplies citicoline (as Cognizin®), and so does Qualia Mind in addition to cholinergic alpha-GPC.
Mucuna Pruriens – A unique natural mood booster and a rich supply of L-dopa, the precursor chemical to feel-good neurotransmitter dopamine.
Caffeine – Listing caffeine alongside theobromine, the semi-stimulative "love drug" found in chocolate, Qualia Mind technically qualifies as a stimulant nootropic.
And More – I could go on, listing the likes of artichoke extract, taurine, and ginkgo, but I won't because, well… laying out the Qualia Mind formula in detail would take too much time (and I already did so on the Qualia Mind review).
Mind Lab Pro
B Vitamins (as BioGenesis™) – Both supplements provide a smart B vitamin complex; however, Mind Lab Pro's B vitamins come in patented, premium BioGenesis™ form.
Lion's Mane (Full Spectrum) – The original Qualia supplied 30% Lion's Mane extract, removing it from Qualia Mind, whereas Mind Lab Pro supplies this shroom in a full spectrum format.
L-Theanine (as Suntheanine®) – Qualia Mind has L-theanine but not Mind Lab Pro's Suntheanine® branded version of this anxiolytic amino.
Maritime Pine Bark Extract – Few supplements carry this antioxidant-rich extract, and Mind Lab Pro is one of them, benefiting NGF activity and cognitive longevity and mental performance and all that awesome, advanced stuff.
Caffeine-Free, Stim-Free – I drink enough coffee as is, which is why I appreciate Mind Lab Pro's caffeine free design.
11 Ingredients – Not exactly the most non-standard supplement size, but it is relatively unique as compared to Qualia Mind's behemoth superstack.
Potency & Quality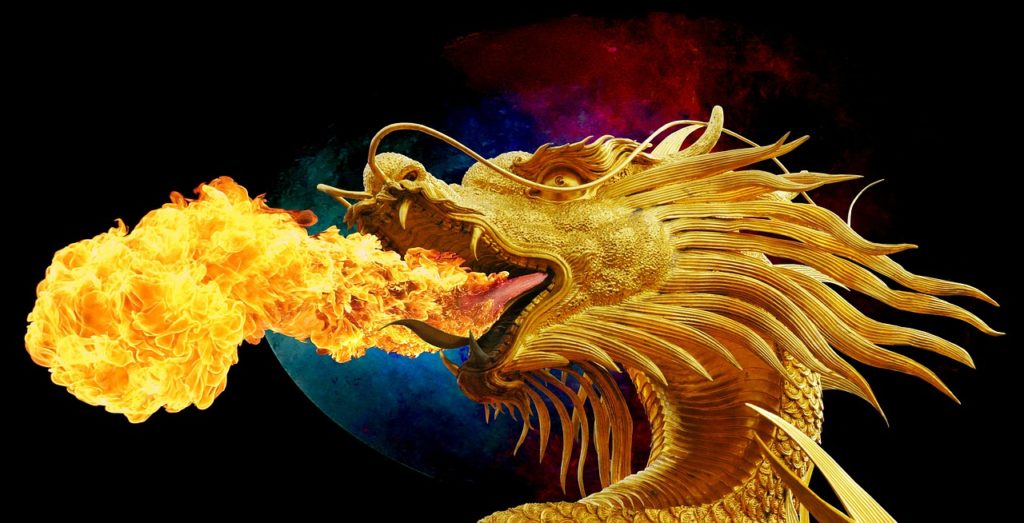 Do Qualia Mind and Mind Lab Pro supply high quality noots? Yes.
Are they adequately dosed? Yes.
Even for Qualia Mind?? YES.
Given the ingredient count in Qualia Mind's formula, it's hard to believe that these manufacturers managed to supply such high quality ingredients at such high dosages. Typically, nootropic supplements with that many ingredients tend to just sprinkle their ingredients into their capsules, hiding their inadequate dosages beneath some bogus proprietary blend. Quality Mind makes it work by ramping up the serving sizes to 7 vegetarian capsules.
(And also they charge an arm and a leg to fund the whole thing.)
Mind Lab Pro, on the other hand, supplies one of the most potent, pristine formulas on the market. All ingredients are not only exceptionally high quality but they're all formulated with a cohesive purpose, ensuring that none of the nootropics butt heads with each other. Not only that but Mind Lab Pro encases its formula in clean, green, patented Plantcaps®, doing away with all of the junk additives and fillers that would otherwise deter from the formula's efficacy.
Qualia Mind's capsules are decent, earning the "vegetarian" status — although, they could be a bit cleaner by removing the silicon dioxide and rice filler.
Value: Qualia Mind vs. Mind Lab Pro

Price
Servings
Price Per Serving
Qualia Mind
$139
22
$6.32
Mind Lab Pro
$65
30
$2.17
No matter how you spin it: Qualia Mind is way, way more expensive than Mind Lab Pro — despite Qualia Mind only supplying 22 servings per bottle, as compared to Mind Lab Pro's 30 servings. Granted, Qualia Mind's servings are massive, counting up to a much higher capsule count per bottle, but still…
The two price listings above represent the single bottle order options for each supplement. Both Qualia Mind and Mind Lab Pro offer different pricing options that lower the price per serving count:
Qualia Mind – subscription for $119 per month ($89 for the first month).
Mind Lab Pro – 2 bottles per order for $130 (+ free shipping) or 3 bottles (+ 1 free bottle) for $195 (+ free shipping).
Again, opting for the Qualia Mind subscription or 3 (+ 1 free) bottles Mind Lab Pro will save you money in the long-term, rather than buying their respective single bottle options …however, all of Qualia Mind's pricing options are substantially more expensive than Mind Lab Pro's.
Qualia Mind or Mind Lab Pro: Which is better?
Qualia Mind still has more nootropics and more servings for more money.
If you check out the previous Mind Lab Pro vs. Qualia comparison review, I ranked Qualia Original Stack as being comparatively better on the nootropic count and serving count …but not the price-tag count. And Qualia Mind ends here more or less on the same note; although, the manufacturers did improve this formula quite a bit by simplifying the formula and removing unnecessary ingredients, such as DHEA (which is banned by WADA). Essentially, Qualia Mind has more nootropics than Mind Lab Pro, yet costs way more than Mind Lab Pro. If that sounds good to you, then that's coo with me.
Mind Lab Pro is cleaner, tighter, and more focused on brainpower.
Many of Mind Lab Pro's best ingredients are shared by Qualia Mind. Yet, Mind Lab Pro puts these nootropics to better use by supplying them — and only them — without a bunch of other sort of meh ingredients that potentially drown out the effects of the better nootropics. It's a pressure point brain booster, baby. Mind Lab Pro focuses solely on the "pressure points" of enhanced cognition, entering the brain like a surgeon with laser-like scalpel precision, delivering a more pure and pristine cognitive enhancing experience.
My Recommendation
Here's the thing: Qualia Mind and Mind Lab Pro, despite their shared ingredients, supply vastly different nootropic formulas. Qualia Mind supplies everything on the Periodic Table of Nootropic Elements, whereas Mind Lab Pro supplies only the best natural nootropics.
Qualia Mind has caffeine, Mind Lab Pro does not.
Perhaps you want a caffeinated nootropic supplement, ergo you want Qualia Mind. Or perhaps, if you're like me, you prefer your caffeine and nootropics separate, allowing the option to stack your noots with caffeine or no.
For me, Mind Lab Pro is simply the more straightforward, and thus more effective, supplement option here. It provides essentially everything I could need for boosting my big ol' brain. And if there's something else I'd like to try in addition to Mind Lab Pro, I can easily do so, given the simplicity of Mind Lab Pro's formula. Qualia Mind, on the other hand, doesn't allow for such flexibility. And while it's a very impressive formula, it lacks the focus and polish found in Mind Lab Pro.
Mind Lab Pro > Qualia Mind
If you you'd like to learn more about Mind Lab Pro and other information on Mind Lab Pro's ingredients, hit the following link: Click here to learn more about Mind Lab Pro.