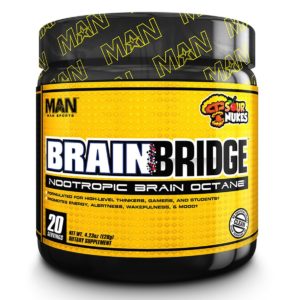 To kickstart this BrainBridge review, let me just say: I dig powder nootropic stacks. Not enough supplement manufacturers do this, and I don't understand why, as a scoop serving easily packs a greater punch than capsules. And BrainBridge's powder servings pack a decent punch.
But is this due to BrainBridge's nootropics or simply its caffeine content?
After all, it's not like caffeine's hard to come by these days. Let's read the BrainBridge review to see where this product stands on the nootropic vs. caffeine scale.
About BrainBridge
Formulated by MAN Sports, BrainBridge is a "Nootropic Brain Octane" supplement stack that smartly mixes a variety of nootropics with a smooth caffeine energy source.
From LTP enhancement to antioxidant vision support, BrainBridge hits an impressive diversity of brain and body health benefits with its formula.
That's right: vision support. You may argue that this isn't necessary to a brain health supplement, but I think all our screen-staring eyes could use a little support.
BrainBridge Ingredients

Ingredients
Amount Per Serving
B-6 (as Pyridoxal-5-Phosphate)
5 mg (384% DV)
B-12 (as Methylcobalamin)
250 mcg (10,416% DV)
LTP Mental Domination™
87 mg
Sceletium Tortuosum Extract (minimum 0.35% alkaloids) (aerial parts)
80 mg
Coleus Forskohlii 95%
7 mg
BrainBridge Formula™
2400.2 mg
Acetyl-L-Carnitine
750 mg
AlphaSize™ (Alpha-Glyceryl Phosphoryl Choline)
600 mg
L-Phenylalanine
500 mg
N-Acetyl-L-Tyrosine
250 mg
Bacopa monniera Leaf 10:1 Extract
150 mg
SerinAid™ (PhosphatidylSerine (PS) enriched soybean phospholipid)
100 mg
AstraGIN™ Proprietary Blend
[Astragalus membranaceus Extract (root) & Panax notoginseng Extract] (root)
50 mg
Huperzine A (Huperzia serrata leaf standardized extract)
200 mcg
Natural Caffeine Blend
425 mg
Green Coffee Beans Standardized for 98% Natural Caffeine (yielding 122.5mg of Caffeine)
125 mg
L-Theanine
200 mg
Theacrine (as TeaCrine®)
100 mg
20/20 Vision Support
22 mg
Lutein
20 mg
Zeaxanthin
2 mg
Serving Size: 1 Scoop (6g)
Servings Per Container: 20
Other Ingredients: Citric Acid, Malic Acid, Silicon Dioxide, Natural & Artificial Flavors, Sucralose, Acesulfame Potassium (Ace-K).
Directions: Mix 1-2 Scoops with 8oz of water in the morning or early afternoon. To avoid sleeplessness, do not take within 6 hours of sleep.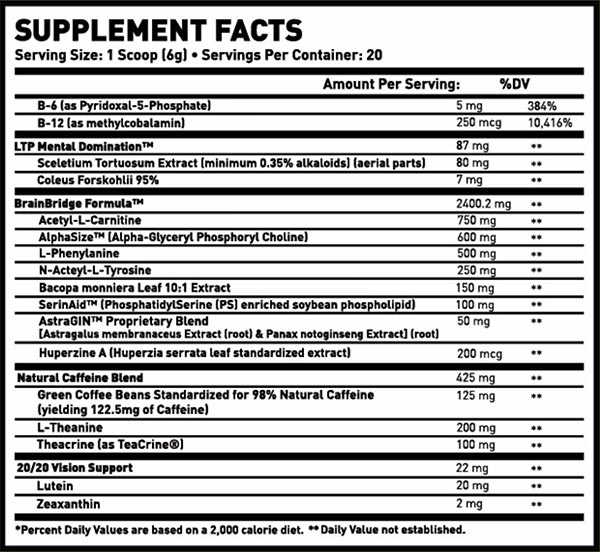 BrainBridge covers plenty of nootropic ground from cholinergic brain enhancement to vision support… which isn't really a nootropic venture, but what the hell — is it so bad to take care of your eyes every once in awhile? The formula starts with a couple vitamins:
Vitamin B6 – great form (P-5-P) and dosage, assisting with mood, catecholamine status, and cerebral circulation (via homocysteine reduction).
Vitamin B12 – great form and dosage again. B12 plays a key role in hundreds of metabolic pathways. Elderly and vegans in particular may benefit by B12 supplementation.
Love me some B6 and B12. But what about the remaining ingredients? Check it:
BrainBridge Review: Ingredients
LTP Mental Domination
Sceletium Tortuosum Extract (min. 0.35% alkaloids) – Found in plenty pre-workout supplements, Sceletium tortuosum seems to improve mood and reduce anxiety.
Coleus Forskohlii 95% – Here's the LTP enhancement ingredient, especially when paired with Artichoke extract (which BrainBridge doesn't supply). Coleus forskohlii seems to improve long-term potentiation (LTP) via cAMP enhancement pathways.
BrainBridge Formula
Acetyl-L-Carnitine – Antioxidant amino that seems to improve brain mitochondrial energy output by increasing transportation of fatty acid fuel to mitochondria. More on ALCAR.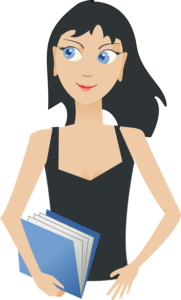 Alpha-Glyceryl Phosphoryl Choline (Alpha-GPC) 50% – A popular cholinergic, supplying raw choline for the synthesis of phosphatidylcholine and neurotransmitter acetylcholine. More on Alpha-GPC.
L-Phenylalanine – May improve mood and anxiety resistance. Accompanies the next ingredient (N-Acetyl-L-Tyrosine) in the cateholamine conversion pathway.
N-Acetyl-L-Tyrosine – Under conditions of high stress and activity, natural tyrosine levels deplete to synthesize catecholamine neurotransmitters. NALT may help boost mood, motivation, and focus under such conditions. More on N-Acetyl L-Tyrosine.
Bacopa monnieri Leaf 10:1 Extract – Multi-purpose Ayurvedic adaptogen with well-documented benefits on memory and learning, as well as amyloid plaque reduction and stress resistance. More on Bacopa Monnieri.
SerinAid™ (Phosphatidylserine) – Awesome, premium brand of phosphatidylserine, an important phospholipid in the brain cell membrane bilayer. As a supplement, PS seems to improve memory and cognitive longevity. More on Phosphatidylserine.
AstraGIN™ Proprietary Blend – Patented mix of ginseng and astragalus, purportedly used to increase amino acid absorption into the body. May increase the bioavailability of BrainBridge's amino ingredients. More on Ginseng.
Huperzine A (Huperzia serrata Extract) – Prescribed in certain countries for age-related cognitive disorders, Hup-A is a semi-synthetic nootropic that seems to work by inhibiting acetylcholinesterase, the enzyme responsible for breaking down acetylcholine. More on Huperzine-A.
Natural Caffeine Blend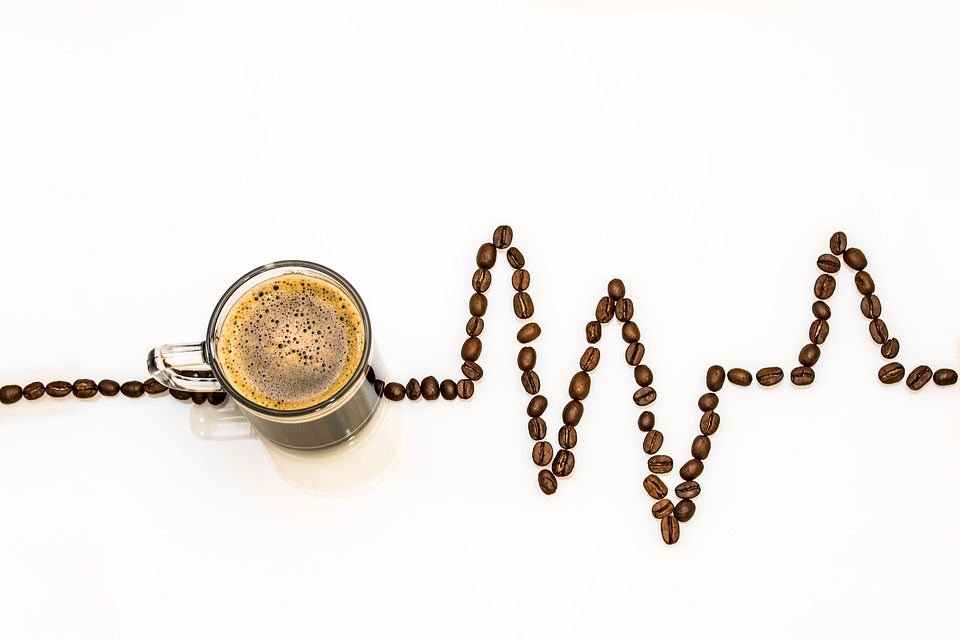 Green Coffee Beans Std. for 98% Natural Caffeine – Basically 122.5 mg of caffeine, the world's favorite stimulant. More on Caffeine.
L-Theanine – A smart complement to caffeine, L-theanine reduces the jittery side effects of caffeine without compromising the stimulant's boosts on energy and focus. More on L-Theanine.
Theacrine (as TeaCrine®) – A caffeine-like semi-stimulant that seems to provide a smooth energy experience, potentially helping to disperse caffeine's effects over a greater period of time.
20/20 Vision Support
Lutein – Highly concentrated in the retina's macula region alongside the next ingredient (zeaxanthin). Its antioxidant properties to seem to protect the eyes against age-related degeneration.
Zeaxanthin – Similar to lutein, zeaxanthin protects the eyes against age-related degeneration — e.g., macular degeneration and cataracts.
BrainBridge Review: Choline, Dopamine, and Caffeine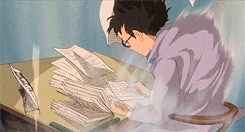 If you're a college student, there are three things you need for enhanced academic performance:
Choline – for acetylcholine, the brain chemical associated with memory and learning.
Dopamine – the feel-good brain chemical underlying good mood and motivation.
Caffeine – your breakfast, lunch, and dinner.
Okay, so perhaps you don't need caffeine — in fact, you might be better off tailoring a lifestyle routine without the caffeine requirement — yet, regardless of what I say, that morning coffee will always be way more persuasive. But there is a nootropic approach to supplementing caffeine, and BrainBridge successfully takes that approach.
BrainBridge is not your run-of-the-mill caffeine pill.
It's not even a "pill" supplement. Rather, BrainBridge's powder scoop servings come with a hefty mix of sufficiently dosed nootropics, each delivered in premium, potent forms, that far outweigh the 122.5 mg caffeine. Yet, the benefits of the caffeine are there, but they're restrained and sublimated by the actual nootropic brain boosters in BrainBridge's formula, most notably L-theanine.
Also, no doubt that many of today's students and workers do most of their learning and working in front of a computer screen. Or if not their learning/working, then they're playing and social media snooping. BrainBridge's 20/20 Vision Support blend may help protect the eyes against the eye strains of staring at a screen. Which is perhaps something you don't really care for… but for a geeky PC-staring nerd such as myself, I'm pretty happy for the vision support.
The Pros
Everything in BrainBridge's formula makes nootropic sense, with exception to the vision support antioxidants… but even those are welcomed (at least by me).
All of BrainBridge's ingredients come in high quality forms at sufficient dosages.
Also, thank you MAN Sports for keeping the proprietary blends out of your formula. All ingredient dosages are transparently shown here.
The Cons
Some dig caffeine, others do not. It's by no means a necessary ingredient to a brain health stack, no matter how much we enjoy it.
Only 20 servings per bottle, as opposed to the standard 30 servings supply. Not a huge biggie, as the price per serving is reasonable; yet, still requires more frequent purchases to resupply.
Pricing
$39.99 for 20 scoops, a 20-day supply
$2.00 per serving
If you buy through the MAN Sports website, MAN Sports allows for 4 automatic, interest free payments via Sezzle, rather than paying for the supplement all at once up front. Sort of a cool way to go about buying supplements, especially if you're buying a bulk amount all at once. (Which might be the case with MAN Sports, who sell plenty more types of health supplements than just this cognitive enhancer.)
Who Takes BrainBridge?
BrainBridge is "formulated for high level thinkers, gamers, students, and entrepreneurs"– essentially young go-getters (or stay-sitters, depending on which type of gamer you are) may be attracted to BrainBridge's caffeinated nootropic brain energy. The formula hits a smart mix of cholinergic and dopaminergic brain action, a perfect combo for the sleep-deprived, memory-demanding needs of the average college student.
Where to Buy It
You can buy BrainBridge through the MAN Sports online store, as well as other various online retailers. Amazon does supply other MAN Sports supplements — however, at time of writing, there's no Amazon listing for BrainBridge.
Conclusion: Does BrainBridge Work?
Yes, BrainBridge works. And it works particularly well at enhancing cholinergic memory pathways, dopaminergic mood and motivation, and smooth caffeinated energy levels. Usually, I'm not into caffeinated supplements; yet, BrainBridge handles its caffeine content well by stacking it with anxiolytic L-theanine and smooth semi-stim theacrine.
It's a stimulating stack, yet not too stimulating. And the stimulation thankfully comes secondary to the nootropic cognitive enhancement.
While I wouldn't exactly take it for big-picture, long-term cognitive enhancement, it does accomplish a significant amount of short-term and longer term brain boosts to warrant taking BrainBridge daily for a long period of time — e.g., for four years of college. However, if it's not comprehensive enough for you, I recommend checking out my Best Nootropic Supplements of 2020 for more powerful brain boosters.
Final Rating
Formulation Strategy

Brainpower Benefits

Brain Health Benefits

Transparency

Quality

Value