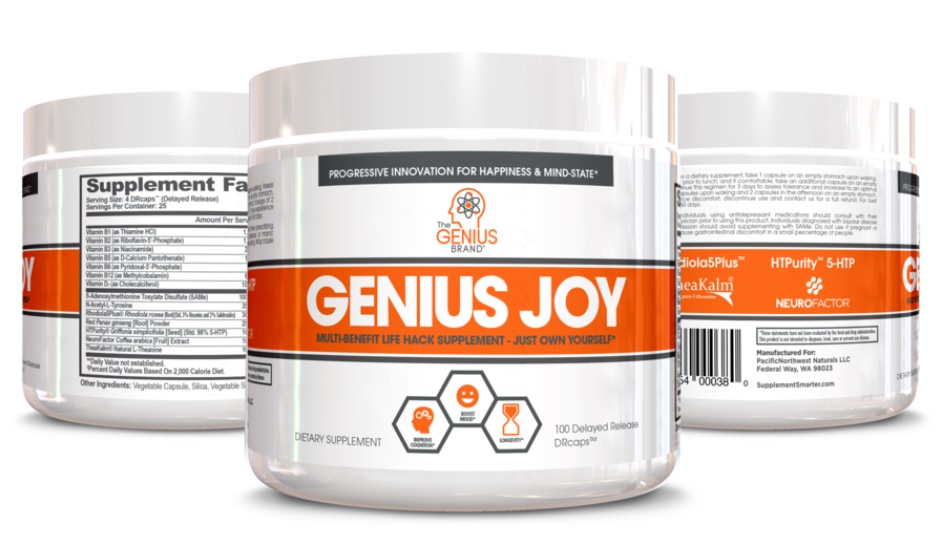 Natural Feel-Goods for Better Mood and Motivation
Here's the problem with reviewing a mood boosting health supplement: if it works, then I'm apt to be overly biased towards the supplement, lavishing perhaps more praise than its worth. After all, if it something makes me feel good, you're damn right I like it. And you should buy it!
But sometimes all it takes for a nootropic supplement to make you feel good is a sneaky addition of caffeine. Many supplement manufacturers do this to create the illusion of a supplement that's "working" — otherwise, why else would you be feeling so good?
Fortunately, Genius Joy shows everything it's got with its non-proprietary formula. So, if it works, I can see exactly what works and figure out why it's working. (Or the oppose of the opposite scenario.) Let's read the Genius Joy review to figure out the what's and why's of this bad boy.
About Genius Joy
Manufactured by The Genius Brand, Genius Joy is a "Progressive Innovation for Happiness & Mind-State" (which sounds like an Aldous Huxley nightmare, but it's not).
Serotonin and dopamine — the two primary brain chemical focuses of Genius Joy play important cognitive roles in mood and motivation.
Genius Joy recommends itself as a natural alternative to antidepressants, yet this is a potentially risky, irresponsible directive to customers with serious mood disorders. Consult with a physician, if you feel you fall in that category.
Genius Joy Ingredients

Ingredients
Amount Per Serving
Vitamin B1 (as Thiamine HCl)
1.5 mg (100% DV)
Vitamin B2 (as Riboflavin-5′-Phosphate)
1.7 mg (100% DV)
Vitamin B3 (as Niacinamide)
20 mg (100% DV)
Vitamin B5 (as D-Calcium Pantothenate)
10 mg (100% DV)
Vitamin B6 (as Pyridoxal-5′-Phosphate)
2 mg (100% DV)
Vitamin B12 (as Methylcobalamin)
6 mcg (100% DV)
Vitamin D3 (as Cholecalciferol)
1000 IU (250% DV)
S-Adenosylmethionine Tosylate Disulfate (SAMe)
1000 mg
N-Acetyl-L-Tyrosine
350 mg
Rhodiola5Plus® Rhodiola rosea [Root] (Std. 3% Rosavins and 2% Salidrosides)
300 mg
Red Panax ginseng [Root] Powder
250 mg
HTPurity® Griffonia simplicifolia [Seed] (Std. 98% 5-HTP)
100 mg
NeuroFactor Coffea arabica [Fruit] Extract
100 mg
TheaKalm® Natural L-Theanine
100 mg
Serving Size: 4 DRcaps™ (Delayed Release)
Servings Per Container: 25
Other Ingredients: Vegetable Capsule, Silica, Vegetable Stearate.
Directions: As a dietary supplement, take 1 capsule on an empty stomach upon waking. Assess comfort prior to lunch, and if comfortable, take an additional capsule on an empty stomach. Continue this regimen for 3 days to assess tolerance and increase to an optimal dosage of 2 capsules upon waking and 2 capsules in the afternoon on an empty stomach. If you experience the discomfort, discontinue use and contact us for a full refund. For best results, use for 60 days.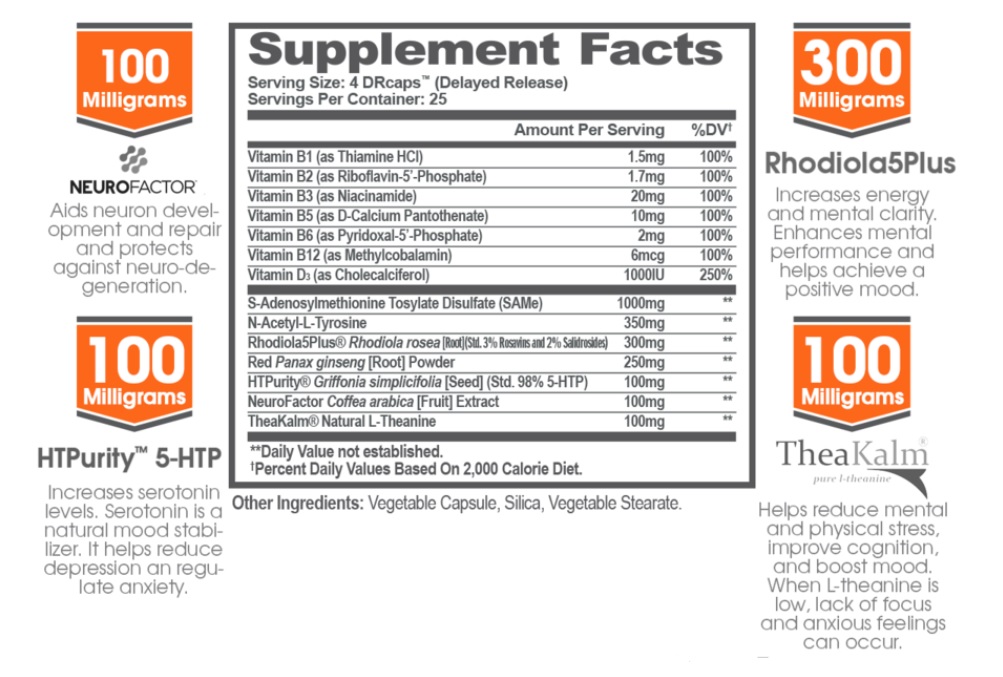 You know what makes me joyful? When a brain health supplement reveals all of its ingredient dosages without any of that proprietary blend nonsense. Genius Joy shows everything, which allows me to review everything in this mood booster stack. So, let's get to it.
Genius Joy Review: Ingredients
B Vitamins – Feeling blue? One of the first recommendations you're likely to hear is: take more B vitamins. Supplying vitamins B1, B2, B3, B5, B6, and B12, Genius Joy's B vitamins may assist with better brain chemical balance and cerebral circulation. More on B Vitamins.
Vitamin D – No sunshine, no smiles. Winter-time sadness is a real thing, and one reason for this: low vitamin D levels. This is a smart and cost-effective addition to Genius Joy's joyful formula.
S-Adenosylmethionine Tosylate Disulfate (SAMe) – A naturally occurring molecule, SAMe plays an important regulatory role in the enzymatic pathways to neurotransmitter synthesis. Supplementing SAMe may improve mood levels, reduce anxiety, and PMS symptoms. May also improve the body's antioxidant capacity.
N-Acetyl-L-Tyrosine (NALT) – This amino is great for on-the-spot mood and focus boosts, particularly if you're anticipating a high stress, high activity day. Sleep-deprived students at risk of catecholamine depletion may get a fast, noticeable kick out of this bad boy. More on L-Tyrosine.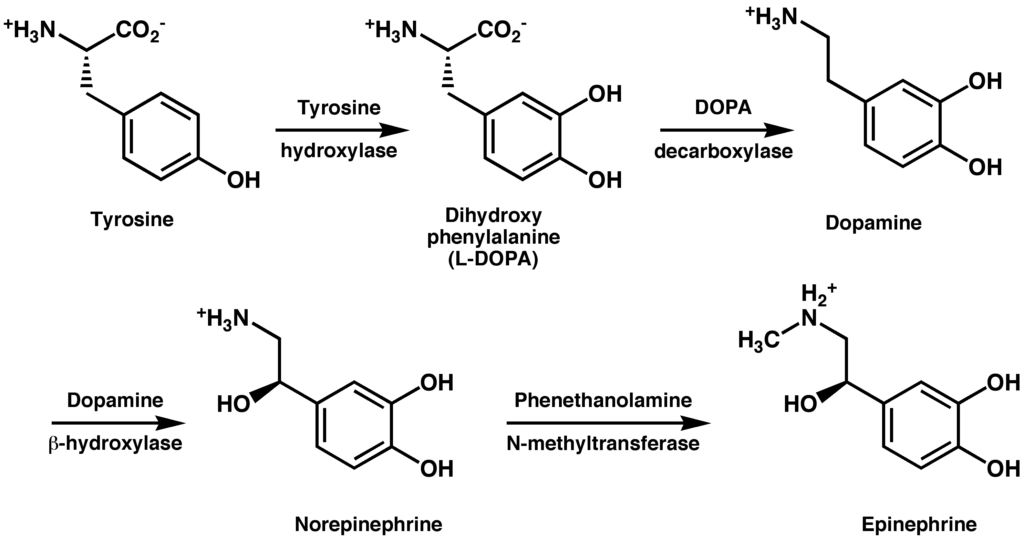 Rhodiola Rosea Extract (as Rhodiola5Plus®) – Rhodiola's anti-fatigue, anti-stress benefits feel so good that it's simply hard to feel bad while supplementing this powerful adaptogen. Genius Joy goes with a premium brand of the well-researched 3%, 1% standardized extract. More on Rhodiola Rosea.
Red Panax Ginseng – This is a complicated, bio-actively diverse herb. Some say this herb relaxes the mind and body; others claim it amps them up. It wouldn't be wrong to say Ginseng can do both. I simply rank it as another feel-good herb worth taking if you …well, want to feel good. More on Panax Ginseng.
Griffonia Simplifica Extract (as HTPurity®) – A quality herbal extract of a key serotonergic compound: 5-HTP. Due to its abilities to raise serotonin levels in the brain, 5-HTP is a reliable mood boosting compound — albeit a risky mood booster, particularly if you're taking other serotonin enhancing substances; e.g., SSRi drugs. More on 5-HTP.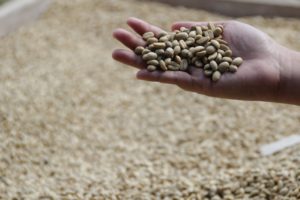 Coffea Arabica Extract (as NeuroFactor™) – Covering the full spectrum of the coffee bean's bio-activity, NeuroFactor™ supplies a few key brain-boosting and -building antioxidants not otherwise found in most coffee caffeinated supplements. Not a bad addition to any nootropic formula. More on Caffeine.
L-Theanine (as TheaKalm®) – "Kalm" is exactly right: L-theanine is a reliable calming agent that my simultaneously relax the mind while boosting focus. This is due to L-theanine's unique boost on alpha brainwaves, the mental frequency state associated with calm, creative, meditative thinking. More on L-Theanine.
Genius Joy Review: Not an Antidepressant Alternative
"Replace antidepressants & clear brain fog with a more natural approach, professionals, athletes, gamers and everybody in-between can benefit from this serotonin booster." Okay, so… *siiigh*… Genius Brand seems to offer Genius Joy as an antidepressant alternative, which, well, is a bit reckless. Not that I'm against natural, safer antidepressant alternatives. I think that's a much better starting place than jumping full-bore into pharmaceutical antidepressants.
Yet, I wouldn't vaguely and generally advise all of my readers to stop using antidepressants for a dietary supplement. Even for a decent mood booster supplement, such as Genius Joy.
And don't get it twisted: Genius Joy is a solid mood booster.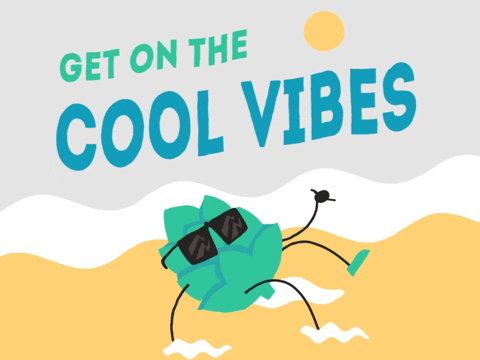 Particularly if your mood issues are mild to low-grade, yet powerful enough to decrease motivation and productivity. 5-HTP, SAMe, N-Acetyl-L-Tyrosine — these are popular mood-boosting choices for a reason: they're involved in the natural pathways for neurotransmitter synthesis. And Genius Joy supplies them in exceptional quality formats, at adequate dosages, on a fully transparent, non-proprietary Supplement Facts label.
It's another solid nootropic addition to the Genius Brand line of nootropics, which also includes: Genius Consciousness (review here) and Genius Mushrooms (review here).
The Pros
All of Genius Joy's ingredients make sense for the supplement's health claims: Improve Cognition, Boost Mood, and Longevity.
Genius Joy selects high quality ingredient formats, some of which are premium, well-researched brands, and supplies them at adequate dosages.
Increased productivity and motivation seem to be the ultimate cognitive benefits of this mood booster. This coming from a guy whose mood often gets in the way of his work.
The Cons
The "replace antidepressants" quote is off-base and inappropriate. Not a smart move, if you need antidepressants to treat clinical depression.
High quality ingredients come at a high price. Yet, for such a specialized product, some users may hope for more than "improved mood" at that price. (Granted, it's hard to complain when you're in a good mood.)
5-HTP is somewhat of a risky ingredient. Proceed with caution, if you're supplementing other serotonergic acting ingredients (e.g., St. John's Wort) or pharmaceutical antidepressants.
Pricing
$59.99 for 100 DRcaps™ capsules, a 25-day supply
$2.40 per serving
This is the listed price on the Genius Brand website. Buying through Amazon may get you somewhat of a deal on Genius Joy; however, for the most part, Genius Joy's price hovers around the $60 price tag.
Who Takes Genius Joy?
"[P]rofessionals, athletes, gamers and everybody in-between can benefit from this serotonin booster." Ignoring the "replace antidepressants" directive, I see Genius Joy as a valuable supplement for anyone whose productivity may benefit by a neurotransmitter-enhanced mood boost.
Where to Buy It
You can buy Genius Joy through Amazon and eBay. In fact, if you order through the Genius Brand website, the link directs you to the Amazon listing. So, there you go: that's where you're buying Genius Joy. Amazon.
Conclusion: Does Genius Joy Work?
Strictly for boosting mood, Genius Joy is one of the best cognitive health supplements out there. Many other supplements take a different approach to boost mood levels, typically centering their formulas on St. John's Wort — which, due to its commonality, I assume is a cheaper, albeit effective, nootropic option. Genius Joy, on the other hand, goes for mood-boosting gold with its high quality ingredients.
Of course, if depression is a serious concern for you, consult with a doctor to ensure you're receiving the treatment you need. However, if the mild meh's are a near daily barrier to your work output, then sure: Genius Joy has all the sunshine you need.
Read my Best Nootropic Supplements to Buy in 2020 list here.
Final Rating
Formulation Strategy

Brainpower Benefits

Brain Health Benefits

Transparency

Quality

Value