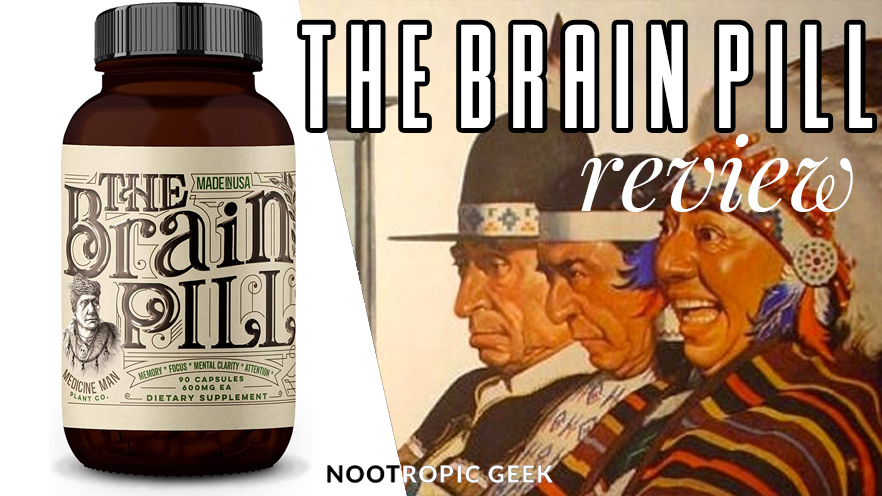 Memory, Focus, Mental Clarity, Attention …Maybe
Looking through The Brain Pill website, I'm realizing that this supplement, despite its excessive simplicity, is actually quite strange. In the description of this supplement, there are claims to the "knowledge of the secret power" of traditional botanicals and the "ancestral wisdom" secretly contained within the Brain Pill's all-natural ingredients.
This isn't just a supplement — it's a container of the "limitless botanical powers" of such ancient cognitive enhancers as Lion's Mane Mushroom, Ginkgo, and Sage.
Which all sounds really impressive until you realize that many supplements supply Lion's Mane Mushroom, Ginkgo, and even Sage. So, what's the deal with the Brain Pill? Is this stack honestly worth the hype, or is this just your average plant-(and-fungal-)based brain booster.
Does the Brain Pill actually boost the brain?
Let's read my Brain Pill review to find out.
About Medicine Man Plant Co.'s The Brain Pill
Medicine Man Plant Co.'s The Brain Pill is a natural herbal formula featuring three classic ingredients: Lion's Mane, Ginkgo, and Sage.
Lion's Mane protects and regenerates neural tissue, whereas Ginkgo and Sage may help clear away brain fog and mood imbalances.
Though these ingredients technically work at improving brain health and function, this formula is too underwhelmingly simple to justify the price tag.
The Brain Pill Ingredients

Ingredients
Amount Per Serving
Lion's Mane (Hericium erinaceus, whole) Extract
750mg
Ginkgo (leaf)
300mg
Sage (leaf)
750mg
Serving Size: Three (3) Capsules
Servings Per Container: 30
Other Ingredients: Vegetable Capsule (Vegetable fiber and water)
Directions: As a dietary supplement, take 3 capsules daily, preferably in the morning, with or without food.

With only three ingredients, this will be an easy formula breakdown. Let's get to it:
The Brain Pill Review: Ingredients
Lion's Mane Extract: an increasingly popular nootropic shroom, especially in the more earthy hipster "nootropic coffee" realms of cognitive enhancement, lion's mane uniquely boosts nerve growth factor (NGF) for enhanced neuroregeneration and neuroprotection. More on Lion's Mane Mushroom.
Ginkgo Leaf: an ancient herb backed by a lot of excellent research, ginkgo is one of the more reliable cognitive and physical enhancers, most notably for this herb's noticeable improvements on circulation. By increasing blood flow to the brain (and throughout the body), ginkgo helps increase delivery of oxygen and nutrients to the brain, which feels like a lift in mood, attention, working memory, and cognitive clarity — though the Brain Pill seems to use plain powder Ginkgo as opposed to Ginkgo extract, which would've been more effective here. More on Ginkgo Biloba.
Sage Leaf: another classic herb, sage has been traditionally used for a number of reasons, though today sage seems to be primarily used for aromatherapy. As a nootropic, sage may have "relaxing" properties, potentially lowering blood pressure and improving mood levels. However, much of contemporary research on sage is still within the "preliminary" stages.
Read my Best Nootropics for BDNF in 2020 list here.
The Brain Pill Review: My Experience
The branding and marketing of The Brain Pill are fascinating enough to draw interest to this otherwise not-so-fascinating formula. Seems like a bold strategy to employ an aesthetic reminiscent of 1800's snake oil salesmen; however, to be clear, this isn't necessarily a "snake oil" supplement, given that these ingredients actually work.
For the most part.
Of the three ingredients, Lion's Mane and Ginkgo are the two most beneficial. Though Sage is backed by hundreds of years of traditional use and favor, it's nothing I'd go running to the store for. This, compounded by the fact that none of these ingredients are exactly uncommon or unique to this formula, makes the Brain Pill an all-around meh formula.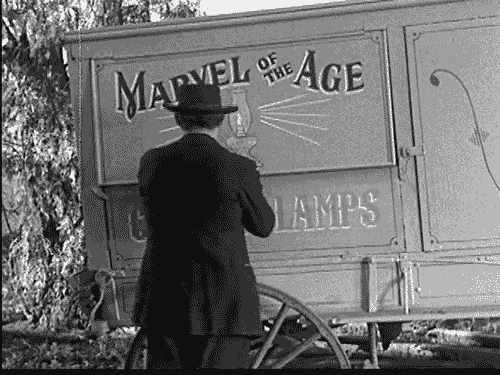 Experience-wise, the Brain Pill is also meh. While this isn't a formula necessarily designed for on-the-spot cognitive enhancement, even the long-term brain support benefits are lacking. When you compare the Brain Pill with a more comprehensive Lion's Mane-containing formula such as Mind Lab Pro (review here), you can immediately see the difference in nootropic diversity and efficacy.
At best, some mild mental relaxation may be expected with the Brain Pill — though not enough to justify the price tag, especially considering that neither Ginkgo nor Sage are presented in potent extract form but rather as plain powder. Which is odd, because Lion's Mane comes in extract form, so it's not like this formula is 100% dedicated to raw, organic, non-extract ingredients.
All in all, the Brain Pill does offer healthy ingredients. However, the mild-to-unnoticeable effects of the formula, as well as the formula's lack of diversity and quality, make the Brain Pill not worth the price, in my opinion.
Read my Best Energy Supplements to Buy in 2020 list here.
The Pros
The Brain Pill's claim to "ancestral wisdom" (though odd and somewhat cynical) is somewhat valid, as Lion's Mane, Ginkgo, and Sage are three legendary performance enhancers used by several traditional health systems.
Lion's Mane and Ginkgo, in particular, are great for long-term cognitive repair and acute boosts in mental clarity, respectively.
The Cons
These ingredients can be found in many other formulas with more potent "extract" qualities.
The formula is too underwhelmingly simple to justify this price.
Pricing
$44 for 90 capsules, a 30-day supply
$1.47 per serving
Who Takes The Brain Pill?
That the Brain Pill claims to help with memory loss, inattentiveness, confusion, and brain fog suggests that this is a formula low-key geared towards elderly brain health support, though the branding seems more on the "hip nostalgia" end than the "pandering to old folk" end. Granted, the line between "hip nostalgia" and "pandering to old folk" is very blurry, but all the same: this is formula more geared towards elderly neuroprotection than youthful cognitive enhancement.
Where to Buy It
You can buy the Brain Pill at the Medicine Man Plant Co. website, though most likely you'll come across this supplement on Amazon, where the pricing is still the same. More on Buying Nootropics on Amazon here.
Conclusion: Does The Brain Pill Work?
Sure, the Brain Pill offers some mild cognitive improvement. Namely in the realm of cognitive calm and clarity. However, it's not the best formula for these benefits, let alone for all-around brain health and function enhancement.
Were this bottle somewhere in the realm of $20, I think there'd be some value here, especially if you're looking to add a little more botanical (and fungal) reinforcement to your daily nootropic supplement stack. But, as it currently stands, the Brain Pill is overpriced and underwhelming — though I do weirdly admire the bold branding decisions behind the brand. Feels like there's a genuine force of eccentricity curating this line of supplements.
Read my Best Nootropic Supplements to Buy in 2020 list here.
Final Rating
Formulation Strategy

Brainpower Benefits

Brain Health Benefits

Transparency

Quality

Value