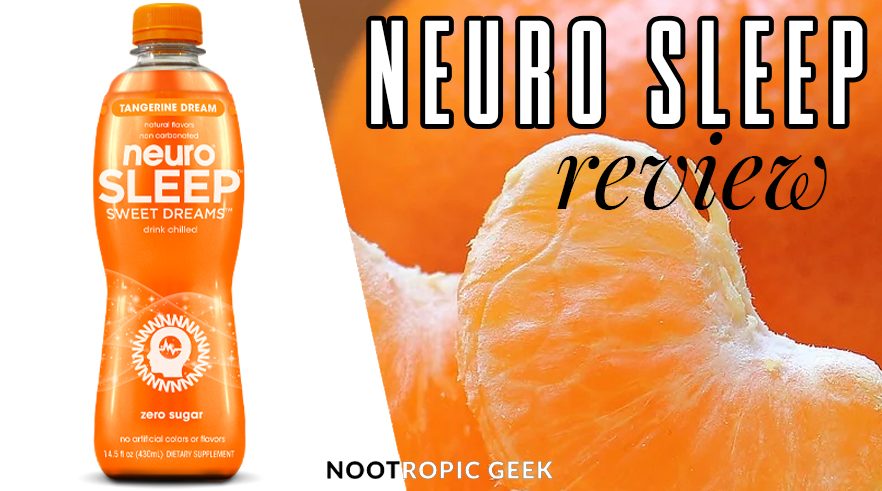 Tasty Hit-You-Over-the-Head Sleep Drink
Sleep support supplements tend to take one of two strategies: (1) the calming "lull you to sleep" strategy, or (2) the sedating "mallet to the forehead" strategy.
Neuro Sleep does more of the latter than the former.
First time I took Neuro Sleep, I was alerted to the sleep-promoting effects of this formula by a paralyzing wave coursing suddenly through my body and then, only a few minutes later, darkness. Lights out, just like that.
Which is exactly what many look for in a sleep supplement. However, this doesn't necessarily indicate that the sleep stack is exactly good for you, which is something to think about when you wake up still feeling groggy and sluggish and unwilling to get out of bed.
Of course, your mileage may vary. But, all the same, here's my Neuro Sleep review, based on my experience with this formula.
About Neuro Sleep
Neuro Sleep is a melatonin-powered sleep drink that combines sleep-supportive micronutrients with antioxidant botanicals.
Though hidden beneath a proprietary blend, the melatonin dosage is reportedly in the 3mg range, which is more than what's necessary.
The Superfruits botanicals and L-theanine + 5-HTP potentially provide additional "neuro" support, though it's difficult to say with this poorly dosed proprietary blend.
Neuro Sleep Ingredients

Ingredients
Amount Per Serving
Calories
0
Total Carbs
5g (2% DV)
 Sugars
0g
 Erythritol
5g
Vitamin A (100% as beta carotene)
225mcg (25% DV)
Magnesium
50 mg (12% DV)
Proprietary Blend
85mg
Superfruits (Goji, Pomegranate, Blueberry)(Powders), L-Theanine, Melatonin, 5-Hydroxytryptophan (5-HTP)
Serving Size: 1 bottle (430ml)
Other Ingredients: reverse osmosis filtered water, erythritol, natural flavors, magnesium citrate, citric acid, malic acid, potassium sorbate & sodium benzoate (to preserve freshness), stevia leaf extract, beta carotene
Directions: from the F.A.Q. section of the Neuro Sleep website, there's this:
"The dosage seems to vary by individual so any amount is the accurate answer. We recommend people start off with a half bottle 30 minutes before bedtime. If the next morning you feel you need less or more, just adjust your consumption to what is right for you. A single bottle of Sleep can be divided up into 2-3 servings. Enjoy the zzzzz's! And please, don't drive or operate heavy machinery when drinking SLEEP."
Based on personal experience, these directions seem accurate. Personally, I'd just drink the entire bottle and never thought to partition out multiple servings per bottle — and the result was sledgehammer-to-the-head sleepiness.
But I'm jumping ahead here. After reviewing the ingredients, I'll get to my personal experience with taking Neuro Sleep. For now, let's check out the formula:
Neuro Sleep Review: Ingredients
Vitamin A: Although not exactly a "high priority" sleep vitamin, vitamin A is essential to healthy sleep, and given that research shows that vitamin A consumption tends to decrease with sleep deprivation, some vitamin A here may be relevant to Neuro Sleep's "get better sleep" project.
Magnesium: This is a "high priority" sleep mineral, especially for mineral-sweating athletes whose higher risk of magnesium-deficiency contributes to poor sleep quality. Magnesium benefits sleep by calming overexcited neuronal processes and blocking neuromuscular firing (i.e., sleep-disruptive muscle twitches and spasms).
Superfruits – Goji, Pomegranate, Blueberry: Here, we're entering "proprietary blend" territory, making the efficacy and purpose of this superfruit blend questionable. No doubt, goji, pomegranates, and blueberries are all rich in neuroprotective antioxidants, perhaps fulfilling the "neuro" aspect of this Neuro Sleep drink — yet, its' unlikely that these are provided in sufficient amounts to have that much of an impact.
L-Theanine: We're looking at the same "proprietary blend" problem here with L-theanine, which is otherwise one of my favorite nootropics for both daytime performance enhancement and nighttime relaxation. With only 85mg allotted to this blend, it's unlikely that there's a serviceable amount of L-theanine here, which I'd prefer to see having a dosage upwards of 100mg. More on L-Theanine.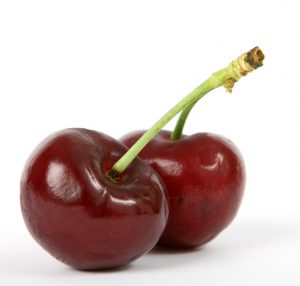 Melatonin: This is the key player to Neuro Sleep's formula. As a natural neurochemical secreted prior to bedtime, melatonin encourages pre-sleep drowsiness for quick sleep onset. Though Neuro Sleep hides its dosages beneath a proprietary blend, each bottle seems to possess 3mg melatonin, which is both a common amount of supplementary melatonin and too much. Research shows that 0.3mg is not only sufficient but even works better than 3mg, which often results in next-morning grogginess and headache.
5-Hydroxytryptophan (5-HTP): We may as well ignore this addition of 5-HTP, considering that there's less than 3mg of this stuff per Neuro Sleep bottle and the recommended 5-HTP ranges between 50 to 100mg. Otherwise, 5-HTP is a useful serotonergic mood booster and sleep enhancer. More on 5-HTP.
Neuro Sleep Review: My Experience
While waiting for my Performance Lab Sleep order, I picked up Neuro Sleep from the grocery store nearby to tide me over for the time being. The bottle looked nifty, the ingredients all looked natural and generally decent — at the least, no immediate "red flags" stood out to me, with exception to the proprietary blend label.
The reason proprietary blends are bad is because they obscure the individual ingredient dosages. This is bad news bears for caffeine-containing supplements (because it's somewhat important to know how much caffeine you're consuming) and melatonin-containing supplements (because it's somewhat important to know how much melatonin you're consuming).
For Neuro Sleep, rumor has it that each bottle supplies 3mg melatonin, and I believe this rumor because: Neuro Sleep will knock you on your ass.
Fifteen to twenty minutes after drinking Neuro Sleep, you will feel exceptionally groggy and sleep-ready. Neuro Sleep, for me, is a sleep guarantee — if I aim to sleep right now, Neuro Sleep will help get the job done.
Which is great and all, except that it works too good.
Though the popular amount, 3mg melatonin is too much. As I already mentioned, not only does 0.3mg melatonin work, as it more closely matches the small amount of melatonin naturally secreted, but it seems to work even better than 3mg at improving sleep quality, depth, and next-day performance.
The deep sleep provided by Neuro Sleep does feel good during nighttime, when you're anxiously trying to fall asleep. But waking up from this, especially if you took it too late in the night, can be annoyingly, excessively tiresome.
Plus, there's the other formula issues: the dosages for the "Superfruits" blend, the L-theanine, and 5-HTP are all questionable, namely because we can't see the dosages, thanks to the proprietary blend, and because the overall dosage for the blend isn't great.
Having said all that, I can understand the appeal of Neuro Sleep. If you're having sleep issues, then there's nothing negative about a sleep support drink that fulfills its promise to reliably deliver on supporting sleep. Yet, Neuro Sleep's blunt approach seems a bit excessive to me, which is why I haven't really turned back to it once my Performance Lab Sleep shipment arrived.
Read my Best Sleep Supplements to Buy in 2020 list here.
The Pros
Neuro Sleep will reliably help you fall alseep, and fall asleep fast.
The ingredients are generally all-natural, though the melatonin is likely lab-synthesized.
The over-the-counter accessibility of Neuro Sleep is very nice.
The Cons
The proprietary blend annoyingly obscures the ingredient dosages, which is never good from a consumer angle.
The melatonin is likely overdosed, hence why this product works so quickly.
The other ingredients are questionably underdosed, essentially functioning as "Supplement Facts" padding to give the illusion of a complete, brain healthy sleep aid.
Pricing
$25.99 for 12 bottles, a 12-day supply
$2.17 per serving
Compared to buying single bottles (say, at a grocery store), ordering a 12-pack of NeuroSLEEP on Amazon seems to be the best way to go, both price-wise and, of course, convenience-wise. Though I initially found NeuroSLEEP at my local grocery store, I did order a 12-pack from Amazon to save a little bit of money. More on the Best Nootropic Supplements on Amazon.
Who Takes Neuro Sleep?
The Neuro Sleep brand and OTC accessibility are smart. Though not outright calling itself a "nootropic" sleep aid, it hints at being one by using the word "Neuro." For the average consumer who's perhaps not all that savvy on nootropic supplementation, the broad accessibility and the illusion of being a specially "brain healthy" sleep aid choice also has its appeal.
If this all sounds cynical, that's not exactly my intention. But it is worth noting that despite the broad appeal and accessibility of this pretty tasty liquid sleep aid, it is being cheap and somewhat deceptive on the brain healthy "nootropic" end of the bargain.
Where to Buy It
You can buy Neuro Sleep at many local grocery stores, as I did, or you can order Neuro Sleep online at Amazon. Super convenient, guyyyys!
Conclusion: Does Neuro Sleep Work?
Neuro Sleep works really well at encouraging sleep onset. You drink a bottle, lay down for fifteen minutes, and — bwam! — you're asleep.
Of course, you don't have to drink a full bottle to achieve the sleep benefits of this formula. It may be better that you don't, seeing that less melatonin in this case is not only healthier but more effective. Additionally, you'll be saving money by splitting up the serving count that way.
Either way, though effective, the lingering sleepiness in the morning was a problem for me. Again, this can be mitigated by drinking less than a full bottle per night. But, as such, Neuro Sleep remains my back-up sleep aid choice when my primary sleep stash temporarily runs out.
Read my Best Nootropic Supplements to Buy in 2021 list here.
Read my Best Sleep Supplements to Buy in 2021 list here.
Final Rating
Formulation Strategy

Brainpower Benefits

Brain Health Benefits

Transparency

Quality

Value