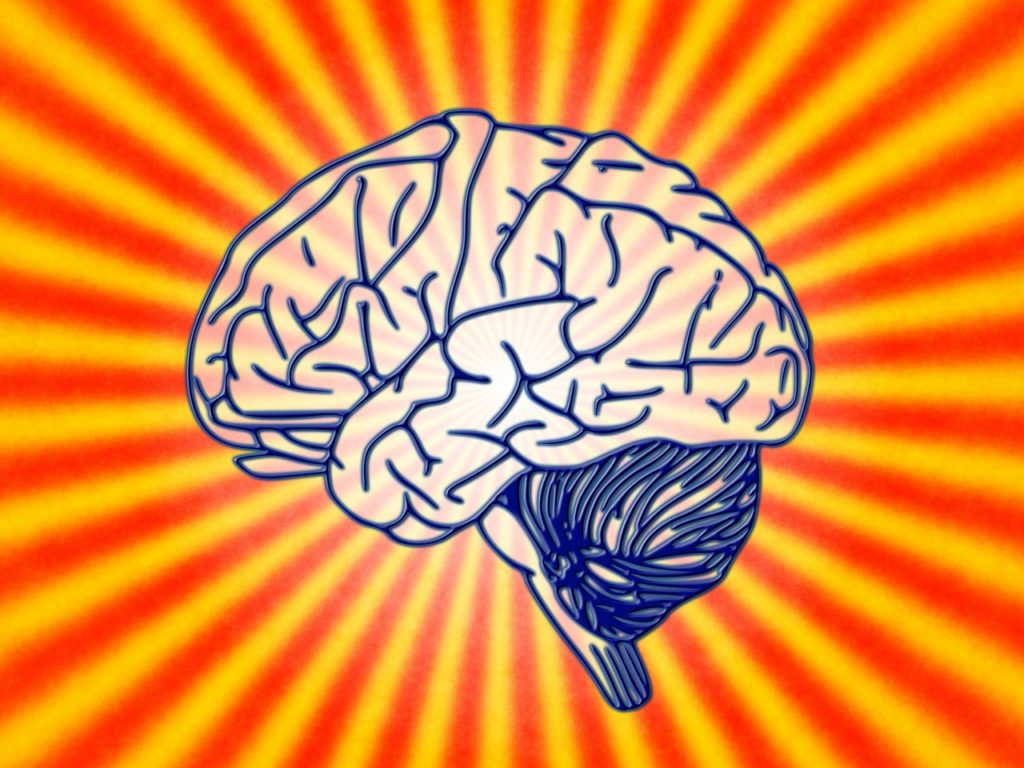 Nootropics may optimize brain chemical status, promote brainwave frequencies, enhance cerebral circulation, reduce free radical damage, improve nerve growth factor levels, and more — but what does this all mean in terms of nootropic benefits? How do nootropic bio-activities translate to nootropic outcomes?
Nootropics are beneficial, right?
Otherwise, why are so many people turning to this stuff??
The short answer to all of this is: Yes, nootropics benefit the brain in many ways. And the long answer involves describing the "many ways" that nootropics benefit the brain. Thus, with that in mind, consider this article a long answer response to the titular question: "What are the benefits of nootropics?"
TL;DR Version: Nootropics may benefit brain health, function, and performance through various bio-pathways, manifesting in various cognitive outcomes that I categorize into short-term benefits and long-term benefits. The short-term benefits: Short-Term Memory, Attention, Energy Production, Mood and Motivation, Stress Management, Sleep Quality, and Creativity and Clarity. The long-term benefits: Long-Term Memory, Cognitive Longevity, Neuroprotection, and Neuroregeneration.
Why Take Nootropics?
Why NOT take nootropics?
If you have a brain (and I suspect you do), odds are you've experienced "good" brain days and "bad" brain days, which I respectively define as follows:
Good Brain Days – thoughts click; you set things down and later remember where you left them; your head feels "clear" — it doesn't take long to tie thought processes together. You're witty, you're feeling good. LIFE is good.
Bad Brain Days – the mind is mucky and slow; memories don't quite link up; you have a difficult time turning thoughts into words, or even words into thoughts; mood and motivation are looow, and even if you come up with a witty remark, you're too emotionally off to execute it. LIFE is mehhh.
It's because of bad brain days that we take nootropics. Bad brain days suck. And don't fret: we all have them. Whether spurned by a late night out and about the town or traumatic brain injury or the natural process of aging, a brain may incur short-term or long-term badness, sometimes turning bad brain days into bad brain weeks — or even months.
Nootropics may help optimize your good:bad brain ratio in your favor by focusing on both short-term and long-term nootropics benefits, including:
Short-Term Nootropic Benefits
Focus, energy, attention, mood, stress reduction — I refer to these short-term nootropic benefits as "game day" cognitive enhancement. The short-term benefits of nootropics are typically utilized on an as-needed basis, typically under high-stress, high-activity, and/or high-competition circumstances. However, certain nootropics may still require long-term daily supplementation to achieve their daily short-term nootropic benefits.
Long-Term Nootropic Benefits
Cognitive longevity, neuroprotection, neuroregeneration — the long-term benefits of nootropics focus more on brain health and structure than short-lived boosts on cognition, aiding the fight against age-related declines in mental function and performance. The mind takes a sharp dip in the elderly years. However, nootropics may help curtail the natural loss of brainpower.

For a closer look on the short-term and long-term benefits of nootropics, read the lists I've whipped up for you below. (Then keep reading to learn which nootropic stacks supply both short- and long-term brain boosts.)
Short-Term Nootropic Benefits
Memory
Nootropics for memory generally pertain to age-related memory loss, focusing on long-term memory over short-term memory. However, certain nootropics seem to specifically enhance short-term memory and the components of short-term memory, including working memory. Typically, performance-related functions of memory are viewed as "short-term memory" — i.e., any memorizing and remembering involved for a particular task or immediate event.
The key differences between long-term and short-term memory involve capacity and duration — short-term memory holds less information for a shorter amount of time than long-term memory.
While the neurotransmitter acetylcholine (ACh) is often associated with memory and learning, the bio-factors involved in short-term memory may range anywhere from memory storage and recall to attention. Nootropics that enhance the brain's vigilance and ability to pay attention seem to benefit short-term memory through direct and indirect passages. More on Short-Term Memory.
Nootropics for Short-Term Memory
Attention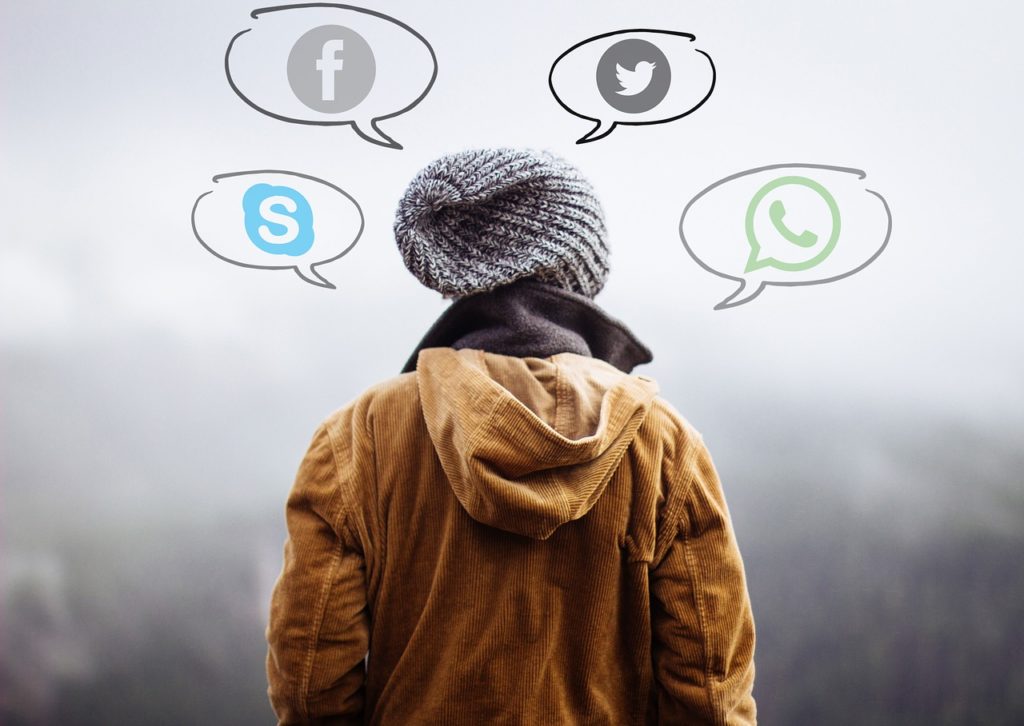 Pay attention: attention, or focus, refers to your ability to concentrate on any given task (or tasks) without being distracted by other environmental stimuli. For example, someone with great attention skills may meditate with better results, even amid an especially cranked-up Metallica concert. (Or perhaps a more relatable example: increased attention may yield more learned information during class, despite the loud construction vibrating the nearby window.)
On that note, without attention, many other cognitive functions — such as learning — may not take place. In this, attention is key to general mental performance. When nootropic manufacturers and enthusiasts speak of attention or focus, for the most part they're referring to improved studying, productivity, and competitive performance.
For the competitor, being "in the zone" is the peak of attention. However, attention cumulatively splits into different types, including:
Focused – maintaining attention on a specific sensory stimulus.
Selective – maintaining attention on a specific sensory stimulus amid other distracting stimuli.
Alternating – (flex)ability to switch attention from stimulus to stimulus; task to task.
Divided – ability to manage stimultaneous splits in attention towards numerous stimuli, tasks; otherwise known as multitasking.
Pharmaceutical "smart drugs" are typically prescribed as ADHD and hyperactivity treatments. But nootropics may alleviate attention issues, often by optimizing the brain's catecholamine neurotransmitter levels (e.g., dopamine, norepinephrine). More on Attention.
Nootropics for Attention
L-Tyrosine – as a direct precursor within the catecholamine conversion pathway, L-tyrosine operates primarily by increasing brain dopamine, norepinephrine, etc.
B Vitamins – B6, B9, B12, and more — B vitamins play a key function in catecholamine synthesis, due to their co-factor roles in catecholamine conversion.
Maritime Pine Bark Extract – one placebo-controlled, double-blind study found 4-week administrations of this antioxidant-rich extract significantly reducing hyperattention while improving attention and visual-motoric coordination.
Energy Production
Here's the thing about nootropic energy boosters: they're not the same as smart drug stimulants. One of the key differences between synthetic stimulants, such as Adderall, and genuine nootropics is that nootropics are generally safe, whereas stimulants are not. Another way to think about it: stimulants give the brain chemical energy, nootropics enhance the brain's ability to produce energy.
And nootropics accomplish this in a number of ways, including:
Optimizing mitochondrial ATP energy output
Increasing delivery of oxygen and nutrients to the brain
Reducing fatigue-inducing effects of stress
Enhancing brainwave frequencies for subjective feelings of energy
Do I consider caffeine as a nootropic energy booster? Not quite. While, yes, caffeine does boost cognitive energy and focus, what it doesn't do is increase natural energy production. Given that the brain consumes roughly 20% of the body's overall energy, for purposes related to repair, regeneration, and maintenance, I'm focusing more on energy boosters that contribute to the brain and body's actual energy reserve.
Not even caffeine can defeat low energy production. More on Energy Production.
Nootropics for Energy Production
Citicoline – one study found citicoline administration to improve ATP brain levels by roughly 14%, increasing energy reserves and utilization.
Acetyl-L-Carnitine – ALCAR, a hugely popular nootropic compound with substantial benefits on elderly cognition, seems to increase fatty acid breakdown for better energy levels.
Rhodiola Rosea – not so much an energy booster as a fatigue reducer, Rhodiola rosea is one of my go-to "I need a lift" nootropic anti-stress adaptogens.
Mood and Motivation
Poor mood and low motivation go hand in hand. This is likely due to their shared reliance on dopamine, the brain's famous reward-pleasure-pathway chemical. While attributing all of mood and motivation to dopamine activity is admittedly over-simplistic, supplementing nootropics that assist with this brain chemical — and other mood related chemicals (e.g., serotonin) — may help improve mild disruptions in mood and motivation.
Other non-dopamine related pathways to better mood include:
Improved stress resistance
Reduced anxiety levels
Better brain energy
Although, I'm particularly fond of the Barney Stinson pathway to a better attitude, which is: "When I get sad, I stop being sad and be awesome instead." Granted, saying this doesn't actually really work almost ever, but it's kind of nice and funny to pretend it does. More on Mood and Motivation.
Nootropics for Mood and Motivation
L-Tyrosine – okay, third time listing this guy (he's pretty awesome); L-tyrosine directly converts to catecholamines, such as dopamine, improving mood, motivation, and energy.
L-Theanine – by promoting calming alpha brainwaves, L-theanine induces calm, anxiolytic relaxation, at no cost to focus or energy.
Ashwagandha – another anxiolytic nootropic, ashwagandha may also double as a sedative, somewhat decreasing cognitive performance in certain instances; so, this adaptogen's more of a mood increaser than motivation booster.
Stress Management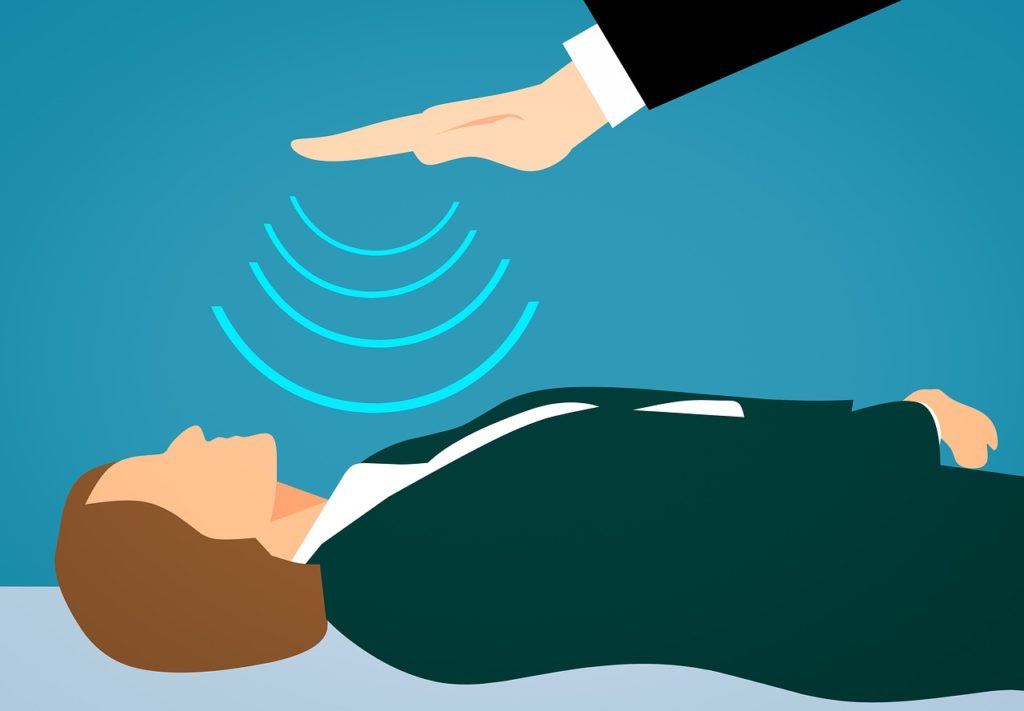 So far, I've associated a couple nootropic adaptogens (Rhodiola and Ashwagandha) with nootropic brain health benefits. However, the primary benefit of adaptogens relates to stress management — or more accurately: enhancing the body's ability to adapt (hence: adaptogen) to stress. Of course, because stress affects so many aspects of brain and bodily health, any nootropic substance that successfully assists with stress management may also provide other various health benefits.
A little bit of stress every now and then is great for the body. Exercise is a form of strength. Trying new things is stressful. Short, controlled bursts of stress strengthen the brain and body. Yet, when stress runs amok, that's when you starting having problems: mood and motivation diminish, energy levels falter, cognitive performance declines.
By assisting with the body's ability to cope with stress, nootropic adaptogens not only relieve subjective emotions related to stress but improve physical reactions to stress as well. You don't want to completely rid the brain of stress — doing so diminishes your drive entirely. Instead, you just want better stress management, and nootropics may help.
Nootropics for Stress Management
Rhodiola Rosea – my go-to adaptogen for stress and fatigue relief, Rhodiola not only strengthens brainpower but improves exercise performance as well.
Bacopa Monnieri – valued more for its memory and learning benefits, Bacopa doubles as an adaptogen, improving high-order cognition under stress.
Kava Kava – while Ashwagandha may have sedative calming benefits, Kava Kava practically knocks you out with its anxiolytic stress reduction, erring closer to sleep aid territory.
Sleep Quality
Perhaps the most common cause of Bad Brain Days, poor sleep is a rampant issue ironically among those who rely on their mental performance the most. Stress-ridden students, busy workers — poor sleep patterns strongly correlate with poor cognitive output. This is why many nootropic enthusiasts have turned to nootropic sleep aids.
While the phrase "nootropic sleep aids" is somewhat of an oxymoron — nootropics, by definition, enhance cognition, whereas sleep requires the shutting-down of cognition — simply focusing on better sleep quality may induce profound cognitive benefits the following day. I'd say about by the age 25 and older, the feeling of waking up well-rested at an early hour beats out any late-night drunk or high.
Of course, sleep aids shouldn't be your only recourse for better sleep. Simply living an active lifestyle may burn enough energy for you to achieve better sleep at night. However, if poor sleep quality is genuinely an issue despite an active lifestyle, certain relaxing nootropics may help.
Nootropics for Sleep Quality
Melatonin – the go-to over-the-counter bringer of sleep: melatonin; yet, don't go for the unreliable synthetic crap. Find a quality natural extract, such as CherryPURE® (standardized melatonin extract from tart cherry).
L-Tryptophan – a precursor compound to the precursors to melatonin, L-tryptophan converts to 5-HTP to serotonin then to melatonin, procuring a feel mood boosting benefits on the way to better sleep.
L-Theanine – what's cool about L-theanine is that you can take it in the morning to reduce the jittery edge to your coffee or you can take it at night for a calm, relaxed transition to sleep.
Creativity and Clarity
Usually when I can't write — or write anything good — I blame my lack of creativity. Yet, the solution to better creativity (and thus better writing) typically involves a clearer mindset. After all, creativity is the brain's ability to make unique associations. And associations can't be made if the mind's all clogged up — subjectively speaking.
Nootropics may improve creativity through indirect pathways related to cognitive clarity, mood, and attention. However, the topic of creativity enhancement is somewhat of an elusive topic, given that creativity is itself measured in abstract, subjective terms.
What is good creativity? What is bad creativity? The discussion is as annoying and perilous as discussing what is art? Even so, here is my personal testament to nootropic creativity enhancement: certain nootropics help my creativity by clearing away all my brain fog and fatigue.
(And whiskey. Whiskey also helps.)
Nootropics for Creativity and Clarity
L-Theanine (+ Caffeine) – L-theanine on its own may help loosen the mind enough to make unique creative associations, yet mixing the amino with energizing caffeine seems to particularly do the trick.
Phosphatidylserine – taken daily, phosphatidylserine simply helps keep the mind generally clearer day to day. Great for both creative and athletic activity.
Rhodiola Rosea – several hours deep into a project, I've been staring down pixels on Photoshop, and now my brain's feeling fried. This is about when I turn to Rhodiola for quick cognitive clarity and restoration.
Long-Term Nootropic Benefits
Cognitive Longevity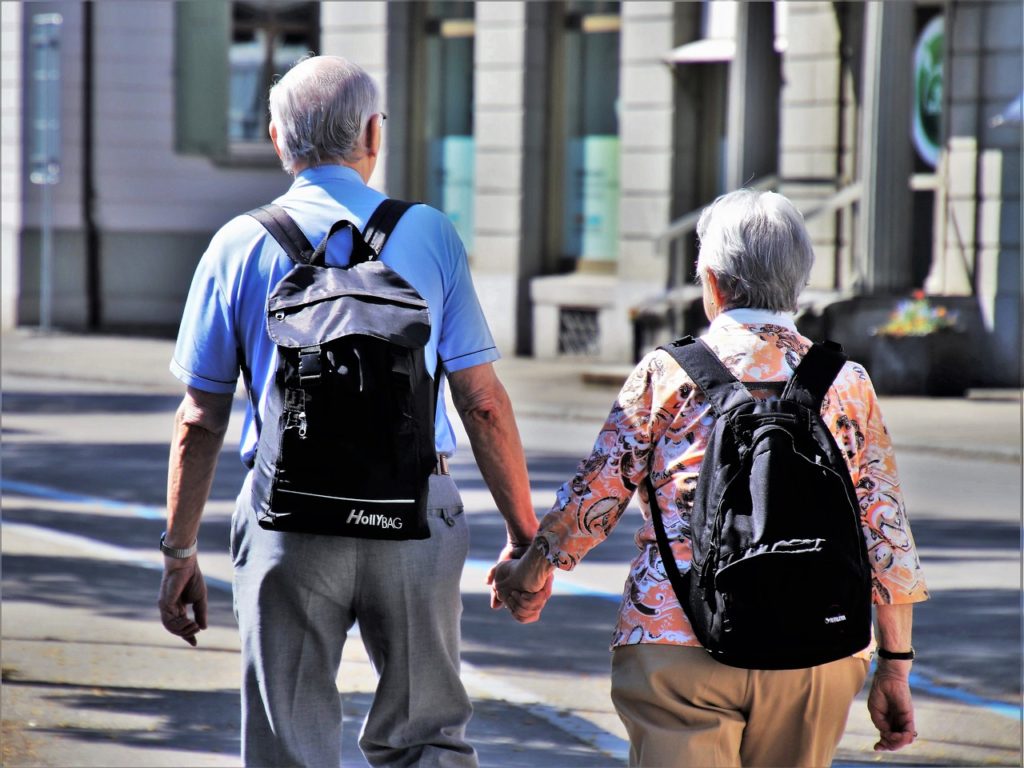 Cognitive longevity is practically another way to say "long-term nootropic benefits" — except in this case I'm specifically referring to the anti-aging aspects of cognitive longevity. Typically, this applies to antioxidants and acetylcholinesterase inhibitors.
Antioxidants – essentially any compound or substance that reduces the damaging and aging effects of free radicals — i.e., oxidants.
Acetylcholinesterase Inhibitors – any bio-active compound that inhibits the actions of acetylcholinesterase, the enzyme responsible for acetylcholine breakdown.
While the long-term benefits of antioxidants seem fairly obvious, given that oxidative damage is somewhat synonymous for "aging", you might be asking why acetylcholinesterase inhibition is important. For one, acetylcholine plays a hugely important role in memory consolidation and high-order cognitive functions. One of the biomarkers of cognitive decline is decreased acetylcholine activity, often accompanied by overactive acetylcholinesterase activity.
For age-related cognitive decline, acetylcholinesterase inhibitors may help slow down cognitive diminishment, assisting with both short- and long-term memory and more.
Nootropics for Cognitive Longevity
Phosphatidylserine – one of the best documented nootropics for memory enhancement seems to generally assist with cognitive longevity and clarity; great for all ages, but best to start early.
Huperzine-A – more and more health supplements are carrying this semi-synthetic compound, a well-documented acetylcholinesterase inhibitor with significant nootropic potential.
Maritime Pine Bark Extract – possessing one of the most antioxidant-rich bio-active profiles, maritime pine bark extract carries significant promise for both short- and long-term cognitive enhancement.
Neuroprotection
Nootropic neuroprotection overlaps with the previous category (cognitive longevity) given their shared emphasis on antioxidants. However, nootropic neurprotection involves much more than resistance to free radicals, including:
Removal of neurotoxins from the brain
Reduced homocysteine damage
Decreased amyloid plaque buildup
Enhanced myelin sheath formation
And more.
In general, the topic of nootropic neuroprotection isn't exactly the sexiest, at compared to, say, energy and focus enhancement. You likely won't experience the benefits of neuroprotection immediately, and many nootropic users might not even consider long-term neuroprotection until they experience traumatic brain injury or something similar. But, personally, I view nootropic neuroprotection as perhaps the most important benefit of supplementing nootropics.
Nootropics for Neuroprotection
B Vitamins – as we age, B vitamin levels diminish and, consequently, homocysteine levels rise. Supplementing B vitamins may diminish homocysteine damages.
Phosphatidylserine – due to its integral role in brain cell membrane formation, PS plays an important function in the removal of neurotoxin buildup in neurons.
Bacopa Monnieri – Bacopa offers plenty of short- to long-term cognitive benefits; however, for neuroprotection, this awesome herb seems to reduce amyloid plaque buildup.
Neuroregeneration
We used to think our number of brain cells was strictly finite. And, certainly, the brain you have is all you get, so it's best to treat it right. Yet, neuroregeneration is possible, even if only to a modest degree, and certain nootropics have been linked to neuroregeneration — or at least to bio-activities linked to neuroregeneration.
Essentially, nootropics contribute to neuroregeneration in a few ways:
Supplying building block materials – you can't build a brick wall without bricks. Likewise, you can't build a brain without choline, phospholipids, aminos, etc.
Promoting NGF/BDNF activity – NGF (nerve growth factor) and BDNF (brain-derived neurotrophic factor) are to the brain what HGH (human growth hormone) is to the body. Basically, they signal for brain building activities.
Increasing brain energy levels – this is both a short-term and long-term benefit. The brain needs energy to repair and maintain itself, so nootropics that boost energy indirectly boost neuroregeneration.
Admittedly, the notion of supplements assisting with brain regrowth is somewhat of a tenuous claim; yet, more and more research is finding that certain nootropics do possess significant neuroregenerative properties, which is exciting enough for me.
Nootropics for Neuroregeneration
Lion's Mane Mushroom – this funky-looking mushroom is unique in its association with NGF promotion, potentially increasing the brain's natural regrowth capacity.
Maritime Pine Bark Extract – in addition to supplying free radical reducing antioxidants, this extract seems to also promote BDNF activity.
Citicoline – supplying both building block material (choline) and an energy booster (cytidine), citicoline is a powerhouse nootropic with significant neuroregenerative potential.
Other Benefits of Nootropics
Nootropics benefit the brain. Yes. This is why they're called nootropics, derived from the Greek "noos" which means "mind". However, what benefits the brain also benefits the body. For example, alpha-GPC supplies choline for acetylcholine and phosphatidylcholine synthesis, two important compounds for the brain, while also assisting with the neuromuscular junction — the connective point between nerves and muscle. Nerds enjoy alpha-GPC for its brain boosting activities. Jocks like it for its sports performance potential. Other bodily benefits of nootropics include:
Better energy and stamina – adaptogens in particular improve muscle stamina.
Improved circulation – better blood flow across the entire body.
Decreased free radical aging – oxidative damage affects damn near everything.
Optimized endocrine balance – healthier hormone release and uptake.
Better appetite control – fewer cravings promotes a healthy diet and metabolism.
Adopting a nootropic lifestyle, such as committing to intermittent fasting, often leads to simply adopting a healthy lifestyle all around. One of the biggest flaws in modern medicine is how it divides the brain and body in separate studies: psychology and physiology. And, certainly, both studies are individually interesting. Yet, what affects the brain likely affects the body. And nootropics are no exception.
Best Nootropic Supplements with Diverse Brain Benefits
Okay, so, you know the individual benefits of nootropics. But you don't want to invest in a single nootropic per benefit. That's too time-consuming and annoying and… just screw that. Which is why supplement manufacturers do the nootropic mixing and stacking for us, finding the right mix of nootropics for the most beneficial diversity of brain bio-benefits. The best nootropic supplements I've reviewed thus far include:
Mind Lab Pro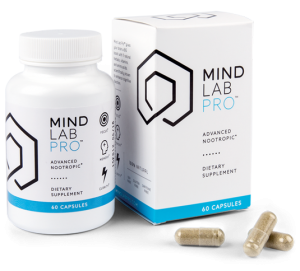 On a per ingredient basis, Mind Lab Pro packs one of the most diverse range of bio-benefits, virtually hitting all of the brain bio-pathways with only 11 ingredients. And what's cool is that, despite a few formula changes and upgrades, Mind Lab Pro has remained dedicated to this simple, straightforward nootropic design. I call it the "pressure point" approach: MLP hits the pressure points on cognitive enhancement rather than attempting to do everything.
Or worse: doing too little.
By supplying effective, clinically researched nootropics in high quality, highly potent forms, Mind Lab Pro supplies one of the sleekest premade formulas on the market. Odds are you won't need to stack this supplement with anything else, as it covers all bases.
Read my in-depth review on Mind Lab Pro.
Performance Lab Mind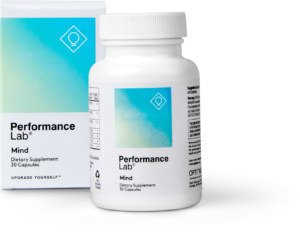 Having said that final point on Mind Lab Pro, if you like the base of Mind Lab Pro's formula yet would also like to stack it with other nootropics specific to your need, Performance Lab Mind has your back. Supplying four of MLP's best nootropics: Citicoline (as Cognizin®), Phosphatidylserine (as Sharp-PS®), N-Acetyl L-Tyrosine, and Maritime Pine Bark Extract — Performance Lab Mind covers a substantial spectrum of cognitive enhancement while being simple and short enough to stack with other hefty nootropic stacks.
With only four ingredients, Performance Lab Mind accomplishes both short- and long-term brain boosts. It works great as a daily supplement option, establishing a firm foundation to build upon with other nootropics. Or to simply take on its own.
Read my in-depth review on Performance Lab Mind.
Qualia Mind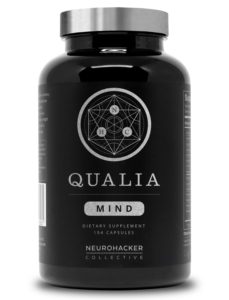 If Mind Lab Pro takes the "pressure point" approach to cognitive enhancement, Qualia Mind does the opposite: the "shotgun spread" approach. By supplying nearly 30 ingredients in this hefty nootropic superstack, Qualia Mind hits all of the cognitive pressure points and everything in between, for total cognitive enhancement. It's an ambitious formula design that Qualia Mind somehow pulls off.
What's most impressive about Qualia Mind is the quality of its ingredients. Even though this supplement packs so many nootropics into its capsules, the manufacturers cut no corners on quality or potency.
Having said that, the sheer number of ingredients may come with negative ingredient interaction risks. But even so: Qualia Mind is an impressive supplement nonetheless.
Read my in-depth review on Qualia Mind.
Neurogenika

Neurogenika sort of works as a triple entry here, due to the supplement's 3-stack design. Individually, each stack's formula focuses on a particular aspect of brain health and cognition. In its entirety, Neurogenika packs a powerful nootropic punch, with a particular emphasis on long-term nootropic enhancement.
The three stacks of Neurogenika include:
THRIVE – herbal adaptogens for mental performance
REVIVE – amino sleep enhancers for mental recovery
SURVIVE – plant-sourced polyphenols for mental protection
It's a clean, all natural performance, recovery, protection trio for the particularly health conscious nootropic enthusiasts. And it's pretty damn good.
Read my in-depth review on Neurogenika.
Conclusion
While we speak of nootropics typically in terms of "cognitive enhancement", the benefits of nootropics far exceed simply enhancing mental performance. Because, frankly, the benefits of enhancing mental performance far exceed cognitive enhancement.
Virtually all aspects of life and life quality improve with a better mind. Granted, some things in life simply blow, and there's nothing you can do about it. But even the inevitable aspects of life may subjectively improve with a healthier mind. (At the least, nootropics won't make it any worse.)
Figuring out which nootropics correlate to each brain benefit can be fun. And once you have that all figured out, the next step is figuring out how to concoct the best nootropic stack for your brain and body needs. (Or to find the best premade nootropic stack.) And once you've figured all of that out …then, well, it's time to figure the rest of your life out now.
No more blaming "Bad Brain Days" for your lazy procrastination.
---
For more on awesome brain-boosting nootropic supplements, check out my Best Nootropic Supplements to Buy in 2018 list. And be sure to comment any thoughts, questions, personal anecdotes, haikus, snafus, etc. down below!