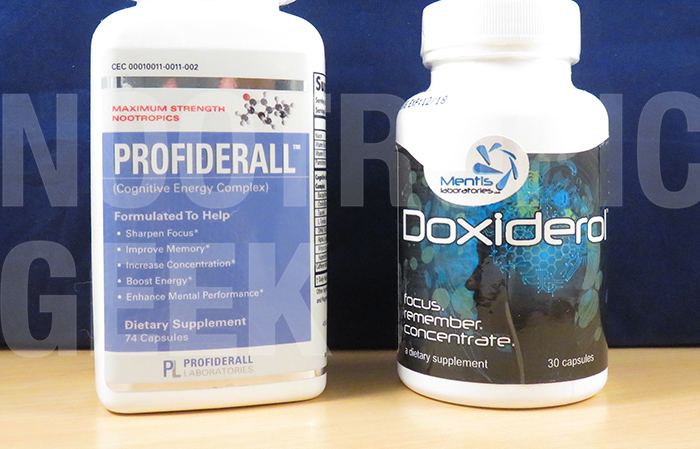 How do you like your caffeine?
With cream & sugar? Black?
Or with Citicoline, Bacopa, L-Theanine, L-Tyrosine, & B Vitamins? That's right, my fellow nootropic geeks, our caffeine comes with options these days. And right now I'm checking out two of those options: Profiderall, manufactured by Profiderall Laboratories, and Doxiderol, by our dear friends at Mentis Labs.
Now I know what you're saying: Caffeine isn't a true nootropic.
And you're right. But perhaps there's more than meets the eye with these formulas. Unfortunately, we'll never fully know, because both formulas are trapped in proprietary blends.
Formula Design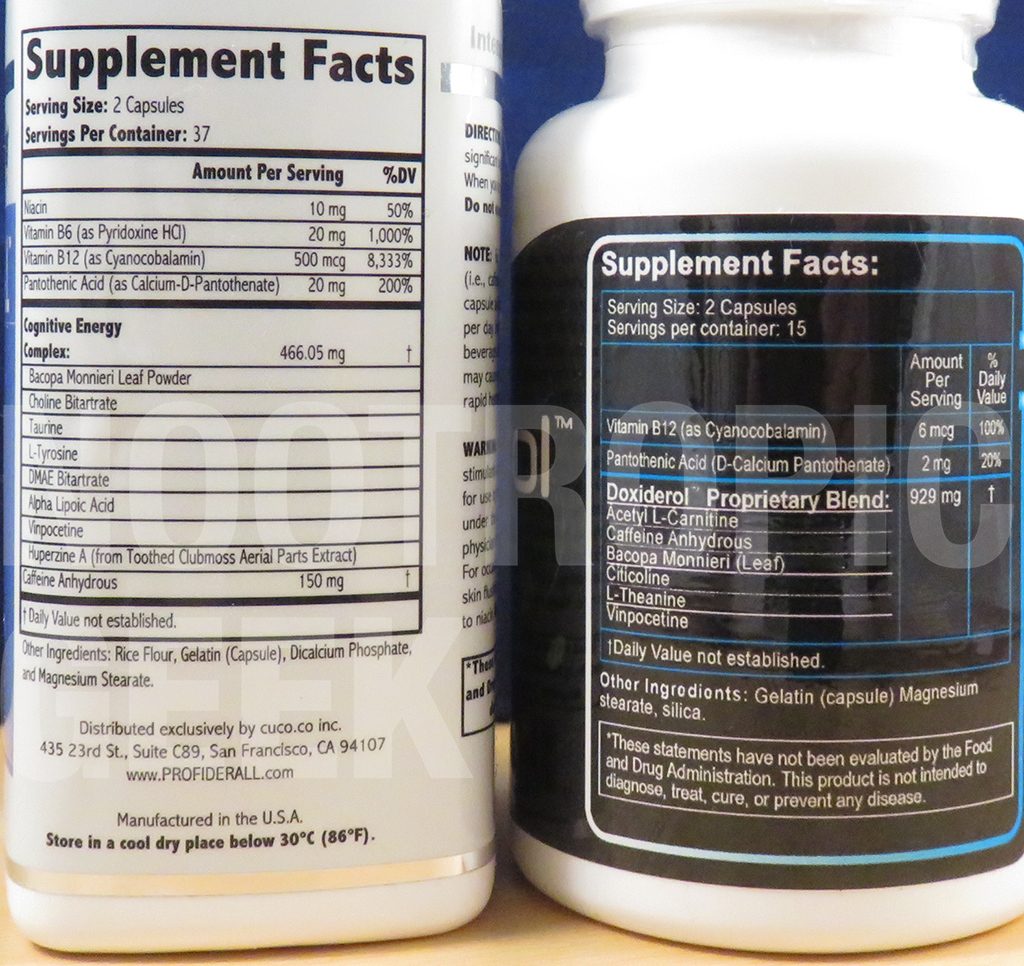 Caffeine & nootropics. There's a quick review of both Profiderall & Doxiderol, two proprietary blend formulas of questionable value. I say questionable because all proprietary blends are questionable, due to the question: What are the ingredient dosages?
This isn't a fun question to ask when the answer is both important & absent. Let's see if we can solve these formulas on our own, starting with:
Profiderall: Energy Drink Alternative
Profiderall doesn't call itself an energy drink alternative, but I'm doing it for them. Like an energy drink, Profiderall has:
Caffeine Anhydrous (150 mg)
Loads of B Vitamins
Taurine & Tyrosine
Of these, there's slight nootropic potential, particularly on behalf of the Vitamin B6 and L-Tyrosine. But it's hard to tell without L-Tyrosine's dosage. Additionally, we have Bacopa Monnieri, DMAE, Vinpocetine, & Huperzine-A, which operate as bona fide cognitive enhancing nootropics. But again: Dosages. Read my in-depth review on Profiderall.
Doxiderol: Caffeinated Study Pills
Compared to Profiderall, Doxiderol has a much simpler formula, stacking 8 ingredients as opposed to Profiderall's 13-ingredient stack. As a result, more of Doxiderol's formula is hidden in its proprietary blend (including the caffeine), which prioritizes the ingredient dosages in the following order:
Acetyl-L-Carnitine
Caffeine
Bacopa Monnieri
Citicoline
L-Theanine
Vinpocetine
This isn't bad, but if it were up to me, I'd rank Citicoline at number 1, possibly Bacopa at number 2, because those are the best nootropics in this blend. Even so, Doxiderol seems to supply more nootropic power per ingredient than Profiderall, which is why Doxiderol reads more like a student's supplement (i.e. Adderall alternative) than an energy drink alternative. Read my in-depth review on Doxiderol.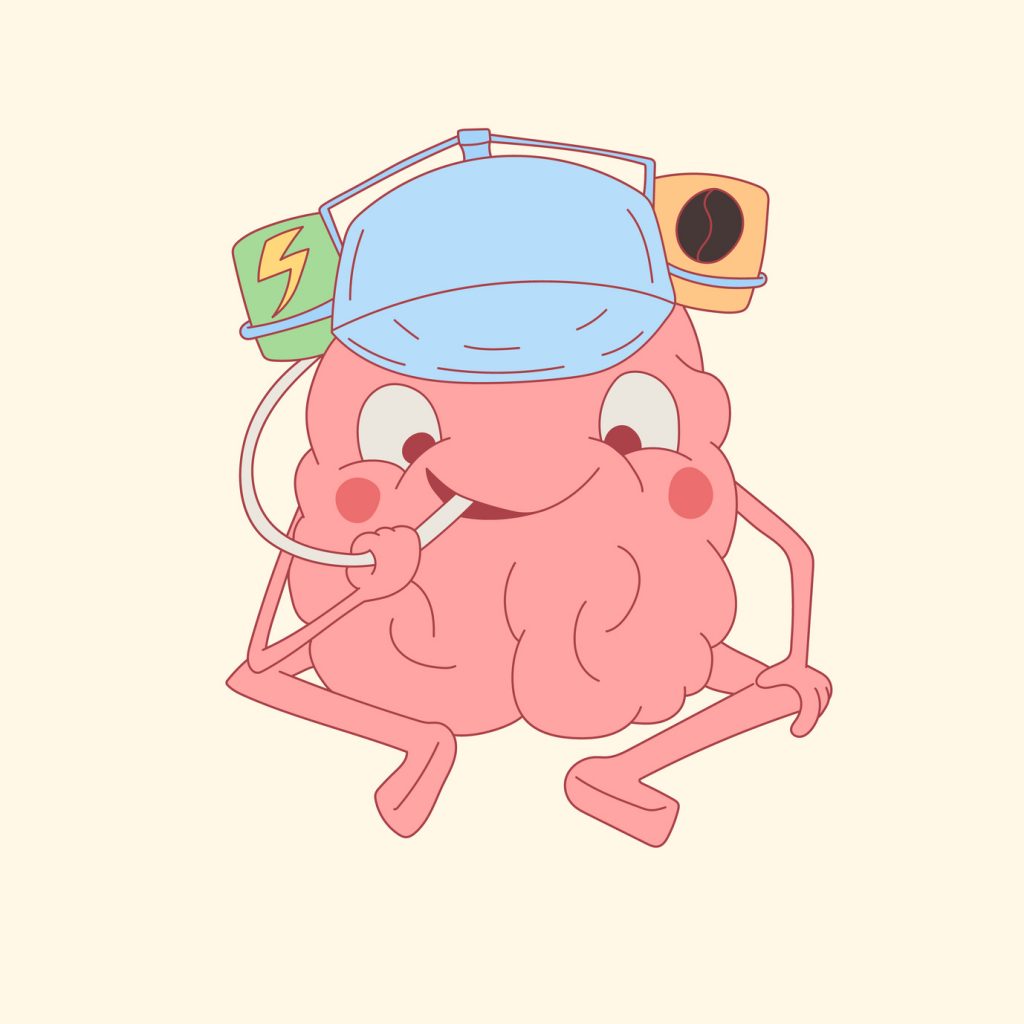 Unique Features
Something tells me that despite the features that are technically unique to each formula, both products will provide essentially the same experience: Caffeinated focus & feel-goods. Even so, let's go through each product's unique features to determine their particular varieties of focus & feel-goods:
Profiderall
B Vitamins. Both products supply B vitamins, but Profiderall supplies more B vitamins at much higher dosages (although, their quality could use improvement).
L-Tyrosine. This isn't quite the N-Acetyl-L-Tyrosine form I was looking for, but it is L-Tyrosine, a popular amino acid for sustaining focus during stressful conditions.
DMAE Bitartrate. Decent nootropic compound, believed to serve various biofunctions related to brain chemicals & brain waves.
Huperzine A. Doxiderol has the Vinpocetine, but not the Huperzine A, another potent nootropic that requires only tiny doses for significant bio-effect.
Doxiderol
Acetyl-L-Carnitine. Unlike regular L-Carnitine, ALCAR is able to cross the blood-brain barrier, potentially delivering its energizing benefits to neurons as well as the body.
Bacopa Monnieri Extract. Compared to Profiderall's Bacopa powder, Doxiderol's Bacopa extract is of a higher quality & potency. Great for memory.
Citicoline. One of my favorite choline sources and nootropics for its mental supercharger status and various brain health benefits.
L-Theanine. An excellent complement to caffeine for its ability to relax the mind without obstructing focus. It keeps the energy, but removes the edge.
Potency & Quality
Before we tackle potency & quality, let's get the quantity business taken care of once & for all (or at least until I review these stacks again in separate comparative reviews). For each proprietary blend, we're looking at:
Profiderall: 58.3 mg per ingredient
Doxiderol: 154.8 mg per ingredient
Of course, the required dosage of each ingredient varies, yet we're looking at nearly 3 times the average ingredient dosage in Doxiderol's blend over Profiderall's.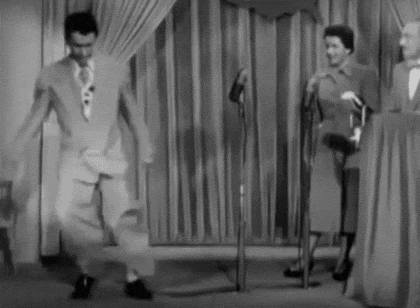 So Doxiderol likely has the better dosages over Profiderall due my guesstimation. But you know what I don't have to guesstimate: Doxiderol's better quality & potency.
And that says less of Profiderall than it is a compliment towards Doxiderol, because Doxiderol's overall quality really isn't all that great. It's mainly a matter of the Bacopa & Choline sources of these supplements:
Profiderall has plain Bacopa powder; Doxiderol has Bacopa extract
Profiderall has Choline Bitartrate; Doxiderol has Citicoline
I'm not entirely sure why Profiderall Laboratories included Choline Bitartrate in their formula (it's non-nootropic), but they should have gone with either Citicoline or Alpha-GPC (preferably Citicoline). The remaining ingredients in both formulas are either par or sub-par value.
Value: Profiderall vs. Doxiderol

Price
Servings
Price Per Serving
Profiderall
$54.99
37
$1.49
Doxiderol
$34.95
15
$2.33
Profiderall or Doxiderol: Which is better?
Profiderall is cheap stimulation.
I'm saying "cheap" in both the negative & literal sense: The ingredients are of cheap, weak quality, and the formula is cheap $$$-wise (at least compared to Doxiderol). As a nootropic, Profiderall has minimal value. It theoretically has enough working parts to give it a nootropic edge, but its poor design & potency miss the mark. Instead, view it as a healthier energy drink alternative.
Doxiderol is healthier stimulation.
Doxiderol is still a "cheap" supplementation, and I mean this more in the negative (versus literal) sense. It's clearly more expensive than Profiderall, but this is at least warranted by its better quality, higher dosed ingredients. Citicoline is a surprisingly rare ingredient, considering how valuable it is as a nootropic. So props to Doxiderol for tossing that in there. Pity it's prioritized below caffeine, but what can ya do, ehh.
My Recommendation
Perhaps my tastes have been spoiled by too many sweet nootropics, but then again not really: I'm the Nootropic Geek, baby. I've got standards, dammit. And on a few measures, both Profiderall & Doxiderol don't meet my standards of an "excellent nootropic." With Profiderall it's somewhat forgivable due to its lower price (although, it's really not that low), but regardless of the price, when I take nootropic supplements, I like them to work.
I'm not entirely convinced that these work in the way that nootropics should. My hunch tells me that what I'm comparing here are essentially healthy caffeine pills–an oxy moron, sure, but earned by the healthy herbs, aminos, & compounds in both of these proprietary blends.
Having said all of that, I'm more convinced by Doxiderol's formula over Profiderall's. It seems to have more juice to get my brain flow flowing. If I had to choose, my decision would be:
Doxiderol > Profiderall