All Natural Advanced Quantum Memory Power — I don't even know what that means but I want it! — designed to improve: Concentration, Focus, ADHD, & Memory Loss.
That's the FOCUSPower claim.
Only one question: Quantum?
A quick definition recap for my readers: Quantum, n., — the smallest amount of a physical quantity that can exist independently. So FOCUSPower achieves all of these benefits with the smallest dosage amounts? Or supplies the smallest degree of improvement?
I'm confoosed. Let's hit the review to solve this mystery.
About FOCUSPower
FOCUSPower is a "Brain Formula" manufactured by Organix Labs, a natural supplements company currently selling only two products.
The quality is strong with these ingredients but the quantity is questionable: Most of the dosages are sub-par for these nootropics.
"Brain Formula" is somewhat vague, so let me clarify that up: FOCUSPower is, based on its ingredient profile, an Elderly Brain Formula.
FOCUSPower Ingredients

Ingredients
Amount Per Serving
Ginkgo Biloba (as 24% extract)(leaf)
50 mg
Phosphatidylserine 4% Complex (consisting of Lecithin and Phosphatidylserine)
125 mg
N-Acetyl-L-Carnitine HCl
50 mg
St. John's Wort (as .3% extract)(flower heads)
250 mg
L-Glutamine
150 mg
Dimethylaminoethanol Bitartrate
50 mg
Bacopa Monnieria leaf extract (20% bacosides)
100 mg
Vinpocetine (seeds)
2 mg
Huperzine-A (aerial plant)
10 mcg
Serving Size: 1 Capsule
Servings Per Container: 60
Other Ingredients: Gelatin, vegetable magnesium stearate, microcrystalline cellulose and silicon dioxide.
Directions: One capsule daily with a meal as a dietary supplement, or as directed by a healthcare professional.
Despite the meh dosages and a few off-target ingredient choices, FOCUSPower displays decent quality nootropics. Let's review each ingredient: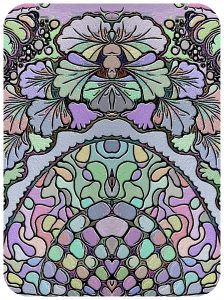 Ginkgo Biloba (as 24% Extract) – Potent extract of an ancient circulatory enhancing herb that supports: A) elderly cognition, and B) working memory. More on Ginkgo.
Phosphatidylserine 4% Complex – PS is one of the best for long-term brain health & function, although FOCUSPower goes with the soy (not sunflower) stuff. More on Phosphatidylserine.
N-Acetyl-L-Carnitine HCl – Mitochondrial energizer that only seems to support elderly cognition, seemingly doing little to nothing for everyone else. More on ALCAR.
St. John's Wort (as 0.3% Extract) – Happy happy joy joy — St. John's Wort is one of the few natural serotonergic herbs, considered reliable enough to avoid mixing with pharmaceutical antidepressants. More on St. John's Wort.
L-Glutamine – Theoretically, glutamine supports memory & relaxation, yet it's rarely ever found in deficient enough states to require dietary supplementation. More on Glutamine.
Dimethylaminoethanol Bitartrate – Another theoretically sound compound, with some research demonstrating potential for cognition affected by hyperattention & neurodegeneration. More on DMAE.
Bacopa Monnieria (as 20% Extract) – Awesome Ayurvedic adaptogen, often referred to as the "Study Herb" for its reliable boost on memory/learning. More on Bacopa.
Vinpocetine – Similar to Ginkgo in its circulatory enhancing effects, yet requires a much smaller dosage to have an effect. More on Vinpocetine.
Huperzine-A – Semi-synthetic compound similar to vinpocetine, also requires a small dosage, best known for its inhibition of acetylcholinesterase, an enzyme responsible for the breakdown of neurotransmitter acetylcholine. More on Huperzine A.
FOCUSPower: Age-Barred Brain Boosts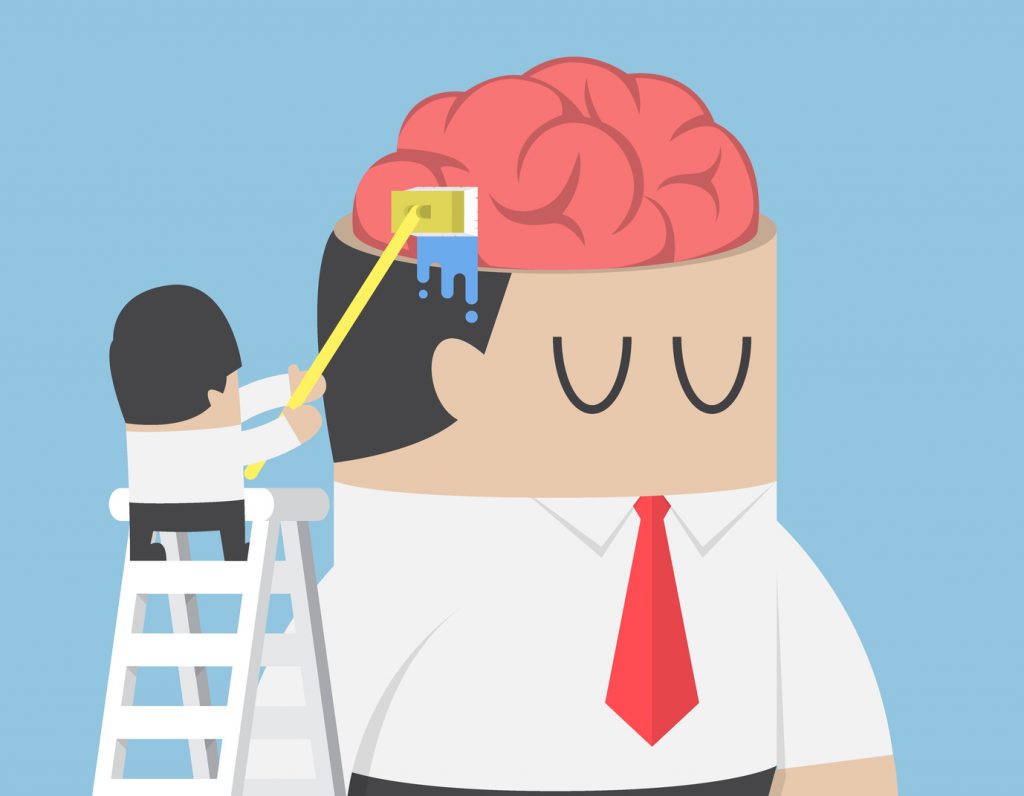 With FOCUSPower, the brain boosts are there …you just have to wait for them.
Unless you've already put in the time, decades & decades of time, as this seems to be a product geared towards the ripe condition of old(er) age — let's say 50+. Some nootropic enthusiasts may suggest even younger (e.g., 40+). Realistically: YMMV.
Having said all of that, this formula isn't just for the older aged demographics. There are ingredients in this formula that work regardless of age:
Ginkgo Biloba – aids working memory
St. John's Wort – aids mood & depression
Bacopa Monnieri – aids memory & learning
Vinpocetine – aids cerebral circulation
Huperzine-A – aids acetylcholine status
But even a couple of these (Ginkgo & Huperzine) seem to work particularly well for older nootropic users, and the same goes for the rest of the formula that may only work against age-related cognitive degradation. Frankly, I prefer the emphasis on this: I may not need these nootropics yet, but I'm damn glad that they exist!
For the older user, FOCUSPower delivers quality brain recovery & enhancement. For everyone else …bide your time with another stack (ideally, one of these).
The Pros
FOCUSPower cuts no corners on its herbs, delivering each plant in premium, potent extract forms as opposed to their cheap powder formats.
Props to a supplement company that doesn't practice proprietary blend obscurity, showing all of its  individual ingredient dosages.
$0.45 per serving, that's a looowww price. Given the meh ingredient dosages, this is likely a product that could be safely double-dosed without breaking the bank — at least the customer reviews seem appreciative of this point.
The Cons
Many of the ingredient dosages are sub-par, calling into question the efficacy of this formula (although the ingredients' quality raises confidence).
FOCUSPower is a formula seemingly crafted to improve elderly cognition, however you wouldn't know this from the vague ad copy.
A couple ingredients we could probably scrap altogether (Glutamine, DMAE) for better research-backed cognitive enhancers.
Pricing
$26.97 for 60 capsules, a 60-day supply
$0.45 per serving
Who Takes FOCUSPower?
FOCUSPower widens its reach by selling through Amazon, yet seems to benefit a particular demographic: the almighty Old Age community. Younger users might receive some benefits from this stack, although not to any major effect.
Where to Get It
You can buy FOCUSPower through Amazon.
Conclusion: Does FOCUSPower Work?
FOCUSPower works… for ye olden folk.
For everyone else, it might work?
At the least, it's a healthy brain supplement for all ages, potentially offering significant neuroprotection that, although not explicitly felt on a subject level, may lessen the risk of neurodegeneration, or at least slow it down a bit. Yet, even for that purpose, I can think of better nootropic antioxidants than the ones provided here (e.g., Turmeric, Pterostilbene, Alpha Lipoic Acid).
Fortunately, it's cheap enough to give a try.
Or not. Whatever — do what you want. Who cares? Psh, not me.
#Young #Wild #Free
Final Rating
Formulation Strategy

Brainpower Benefits

Brain Health Benefits

Transparency

Quality

Value

Average