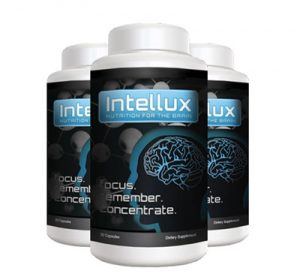 Taken straight from the book of Frankie Goes to Hollywood: Intellux, the self-described #1 Rated All Natural Smart Pill, tells you to RELAX! with its relaxing, mood-boosting nootropic stack. However, while Frankie tells you Relax, don't do it, Intellux offers relaxation while giving you the go-ahead, spiking motivation to vault you over your mid-day worries & woes. In other words, they tell you to relax and DO IT!
But actually I'm siding with Frankie on this one: relax, don't do it.
Intellux may have marginal brain health benefits, most notably in the mood boosting region, however it's nothing to get too amped about. You could probably achieve whatever benefits are here with a standalone St. John's Wort supplement. Which is a bummer, given that Intellux advertises itself as some sort of extreme-O smart pill stack. But Intellux isn't really a smart pill.
They sort of lied about that.
About Intellux
Intellux sells itself as the "#1 Rated All Natural Smart Pill" (another #1 booster!) intent on increasing focus, memory, & concentration.
Judging by the ingredient dosages, the primary effects of this formula are feelings of happiness & wellbeing–particularly of the St. John's Wort variety.
Intellux has been accused of false advertising by various users & bloggers, which isn't a good look for any kind of supplement.
Intellux Ingredients

Ingredients
Amount Per Serving
 Ginkgo Biloba (as 24% extract)
50 mg
 Phosphatidylserine Complex
125 mg
 N-Acetyl-L-Carnitine HCl
50 mg
 St. John's Wort (as 3% extract)
250 mg
 L-Glutamine (as L-glutamine hydrochloride)
150 mg
 DMAE Bitartrate
50 mg
 Bacopa Monniera (20% bacosides)
100 mg
 Vinpocetine
2 mg
 Huperzine-A
10 mcg
Serving Size: 1 Capsule
Servings Per Container: 60
Other Ingredients: Gelatin, lecithin, microcrystalline cellulose, silicon dioxide, vegatable magnesium stearate.
Directions: Take 1 pill every morning.
Just for the hell of it, let's review these ingredients from highest dosed to lowest. See what's mostly filling up these capsules:
Intellux Review: Ingredients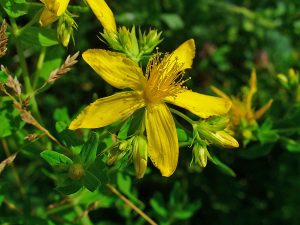 St. John's Wort (as 3% extract) – The heaviest dosed ingredient is a quality extract of a significant mood-enhancer, stimulating happy-time neurochemicals dopamine, serotonin, & GABA. More on St. John's Wort.
Glutamine (as L-glutamine hydrochloride) – Versatile compound used as a nootropic for general cognitive enhancement, serving "brain fuel" for its metabolic byproducts: glutamic acid & GABA, which help with memory & mood. More on L-Glutamine.
Phosphatidylserine Complex – Awesome multi-purpose nootropic for clearer thinking & short-term memory. Shown to reduce brain toxins & support brain cell membranes, earning PS a qualified FDA health claim. More on Phosphatidylserine.
Bacopa Monniera (20% bacosides) – Quality Bacopa at a potent 20% extract of bio-active bacosides, compounds shown to assist learning & memory, while decreasing stress. More on Bacopa.
N-Acetyl-L-Carnitine HCl – ALCAR is the correct form of L-Carnitine for its nootropic benefits (other Carnitines are unable to cross the blood-brain barrier). This amino seems to work by enhancing mitochondrial energy output. More on ALCAR.
A better ALCAR option:
if you're looking to boost energy without resorting to risky stimulants, ALCAR may help. But it works best with other mitochondrial energy enhancing antioxidants, such as CoQ10 and PQQ. One of the best energy boosting options (*ahem* — 
non-stim
energy boosting options) is Performance Lab Energy, a unique energy supplement that improves healthy, natural cellular energy rather than simply loading you up with caffeine. 
Read my full Performance Lab Energy review here.
DMAE Bitartrate – I'm seeing more & more of this in self-described "smart pills." Admittedly, I'm personally not sold on it. Some research suggests positives; however, personal experience has found this ingredient to be largely ineffective at doing just about anything for mental performance. More on DMAE.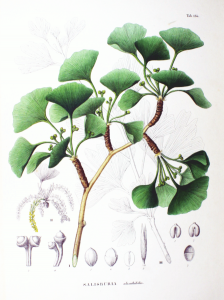 Ginkgo Biloba (as 24% extract) – Best known for its boosts in circulation, particularly among older peeps, but Ginkgo seems to serve quick boosts in memory & attention as well. More on Ginkgo Biloba.
Vinpocetine – If it's lab-synthesized from a natural source, is it still "natural"? That's the debate on this "natural" synthetic compound derived from periwinkle plant. The compound serves a wide range of benefits from enhanced cerebral circulation to antioxidant brain protection, the sum of which has been shown to improve memory after only 2 days of supplementation. More on Vinpocetine.
Huperzine-A – Another synthetic derived from natural sources, Hup-A works well with nootropic stacks due to its low dosage requirement. Benefits include: Enhanced neurotransmitters, brain energy, & brain cell regeneration.
Intellux Review: Relax, Don't Do It!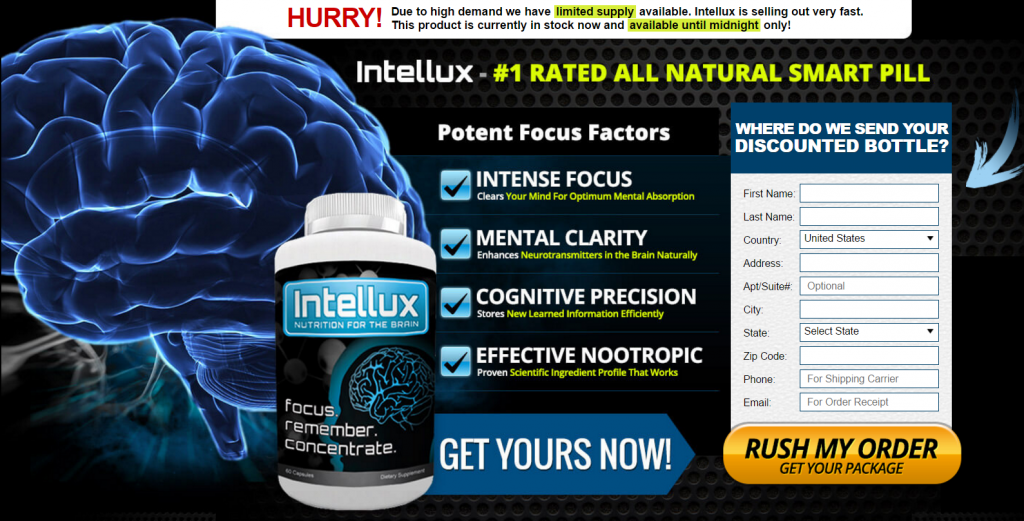 Intellux is both a pretty cool supplement name and incredibly dorky. It smells like something some guy in a college dorm room came up with while stoned with his business school buddies. Like, "Hey, maaaan, you know what sounds cool: Intellux." And everyone agreed, but no one really knew anything about nootropics. They just like the name.
And, well, perhaps whoever made this stack does know a few things about nootropics. But also this exact formula is used by many other supplement stacks, so odds are this is just another generic copy-cat brain booster stack.
Intellux dresses itself like a scammy "focus-booster," and, well, while it's not exactly a scam …it's nothing special either. Given that the leading ingredient is St. John's Wort, one of the most popular natural anti-depressants, and that the second leading ingredient is Glutamine, another notable mood-booster, Intellux seems to act primarily as a "happy pill" rather than a "smart pill"–as the ads seems to suggest. That's completely fine. However, not only is this not a smart pill but it's also not the best "happy pill" either.
It's a decent mood booster, but not enough for me to experience an exceptionally uplifting, highly productive workday.
The customer reviews I found on this product describe its primary effect as "relaxed focus"–one report comparing the experience to the feeling of first waking up, except alert & focused.
While there are ingredients here that may directly boost brainpower (e.g. Ginkgo, Vinpocetine, Hup-A), they come second to the mood-boosters. But I suppose all of the ingredients make some sense here, even if they're all not of the great quality or dosages. You can't complain too much here, right?
Of course, you can!
The Pros
The happy-joy feel-goods are here, insomuch that St. John's Wort works here.
Most of the dosages are pretty okay.
The Cons
Many users & reviewers have complained of the amount of false advertising ("Anderson Cooper endorses Intellux!" …no, he doesn't) and I'd have to agree with them.
A few dosages are off (e.g. ALCAR) and may require waaaay more to have any effect.
Vegans need to avoid Intellux's gelatinous capsules.
Pricing
1 Bottle
$48.00 for 60 capsules, a 60-day supply
$0.80 per serving
3 Bottles
$96.00 for 180 capsules, a 180-day supply
$0.53 per serving
5 Bottles
$144.00 for 300 capsules, a 300-day supply
$0.48 per serving
Who Takes Intellux?
Intellux invests a lot of copy detailing "age-related cognitive decline," presumably to target an elderly demographic.
Where to Buy It
Intellux can be bought directly from the manufacturer's website.
Conclusion: Does Intellux Work?
If something makes you feel all good and happy, either it's really good for you or really bad. Usually, really bad. But in the case of Intellux, feeling really good is the result of generally natural, healthy ingredients and not some feel-good drugs.
Intellux has a few ingredients that make sense, if the goal here is to boost mood. But they're not exactly stand out ingredients.
Plus, the supplement's marketing feels incredibly hokey and scummy, if not scammy. Intellux relies on a few buzzword keywords, such as "Focus" and "Concentration," irresponsibly giving this product a "smart pill" vibe when the truth is far from that. Frankly, I think you can do much better than this, whether you're young or old.
If you're looking for nootropic stacks that not only work but work really well, check out my Best Nootropic Supplements to Buy in 2019 list: link here.
Final Rating
Formulation Strategy

Brainpower Benefits

Brain Health Benefits

Transparency

Quality

Value