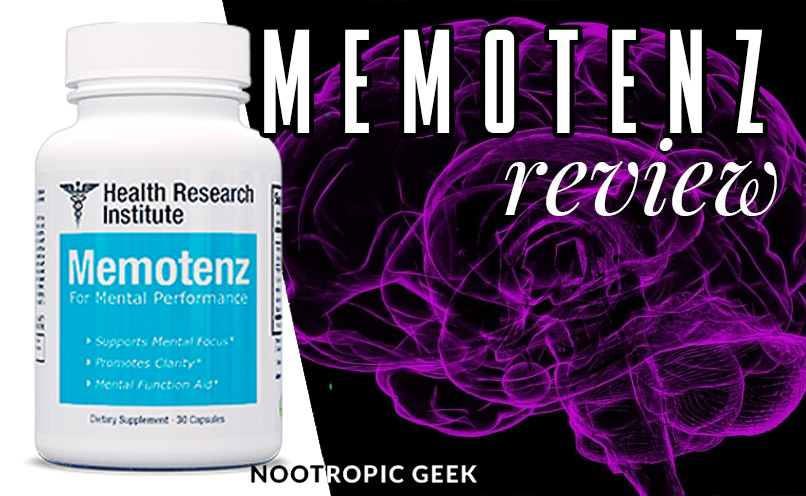 Summary: Memotenz Review
Memotenz is an all-around meh nootropic formula. Powered primarily by St. John's Wort, a notable natural serotonergic herb, Memotenz may potentially assist with mood issues — however, you may do better by simply buying a standalone premium St. John's Wort supplement. The nootropics here are decent, but they're underdosed and annoyingly hid beneath a proprietary blend.
If you've already read my Infinimind Review, there's really no reason to read this Memotenz Review. Because they're essentially the same exact formula (with exception to one fairly key difference).
The long and short of the Infinimind Review:
Few decent nootropics
Decent quality extracts
Annoying proprietary blend
Poor dosage
And there you go. That essentially sums up the Memotenz experience as well… However, if you're still not convinced, or if you're curious what that "one fairly key difference" is, then okay read on.
Consider this a double review on both Infinimind and Memotenz.
About Memotenz
Manufactured by Health Research Institute, Memotenz is a "Mental Performance" nootropic stack designed to support focus, clarity, and mental function.
"Mental Function" is somewhat vague, yet the Memotenz website specifically claims to boost "Brain Performance" and "Short Term Memory"… so perhaps that's what they mean by "Mental Function"?
Ginkgoxine™, a somewhat elusive brand of Ginkgo extract, makes an appearance in this formula, somewhat backing up the "Short Term Memory" claim. (Really, Ginkgo improves working memory, but ehh I'll let it slide.)
If you buy today, then you get the "Today" price. If you buy any other day that's not today, then you get the "Regular" price. Begging the question: when is it ever not today? Is Memotenz needlessly punishing time travelers here?
Memotenz Ingredients

Ingredients
Amount Per Serving
Ginkgoxine™
50 mg
Ginkgo Biloba (as 24% extract)
Proprietary Formula
727 mg
St. John's Wort (as .3% extract), Glutamine (as L-Glutamine Hydrochloride), Phosphatidylserine Complex, Bacopa Monnieri (20% Bacosides), Dimethylaminoethanol Bitartrate, Acetyl-L Carnitine
Serving Size: 1 Capsule
Servings Per Container: 30
Other Ingredients: Gelatin, Magnesium Stearate, Di-Calcium Phosphate.
Directions: As a dietary supplement, take one (1) capsule daily. Do not exceed two (2) capsules per day, or take as directed by your health care professional.

Memotenz says, "People in their twenties and thirties that used Memotenz tended to see improvement in recall speed, focusing and accuracy, as well as some improvements in long term memory." I say, "PICS OR IT DIDN'T HAPPEN."
Unfortunately, Memotenz doesn't provide "PICS" or any stats to back up this claim. So, instead, I'll just have to analyze the formula ingredient-by-ingredient to get a better look on what's the real deal here. Let's get to it.
Memotenz Review: Ingredients
Ginkgoxine™ (Ginkgo Biloba Extract) – I've seen this Ginkgo brand in another nootropic supplement: Infinimind. And as I mentioned in the Infinimind Review, I couldn't find any trademark information on Ginkgoxine. I'm a Ginkgo fan for the ancient herbal nootropic's boosts on circulation and working memory. The herb also has the added benefit of exercise enhancement, when coupled with Rhodiola rosea. Yet, I'm somewhat skeptical of this mystery Ginkgo brand. More on Ginkgo Biloba.
Proprietary Formula
St. John's Wort (as 0.3% extract) – Viewed as a natural serotonergic antidepressant, Hypericum may significantly improve mood and mental wellbeing. Not a recommended nootropic, if you're currently on pharmaceutical antidepressants. More on St. John's Wort.
Glutamine – Popular among bodybuilders and athletes… but does it do anything for cognition? Odds are no, especially if it comes in a single-capsule proprietary formula, such as Memotenz. A strange ingredient to prioritize at the number two spot in this blend. More on Glutamine.
Phosphatidylserine Complex – Here's a solid nootropic, particularly for cognitive longevity and athletic cognition. Memotenz calls this a "Complex" but fails to tell us much on the contents of this complex. More on Phosphatidylserine.
Bacopa Monnieri (20% Bacosides) – An awesome Ayurvedic adaptogen at a decent 20% bacosides extract standard. Students may best benefit by Bacopa for the herbal nootropic's cholinergic boosts on memory and learning. More on Bacopa Monnieri.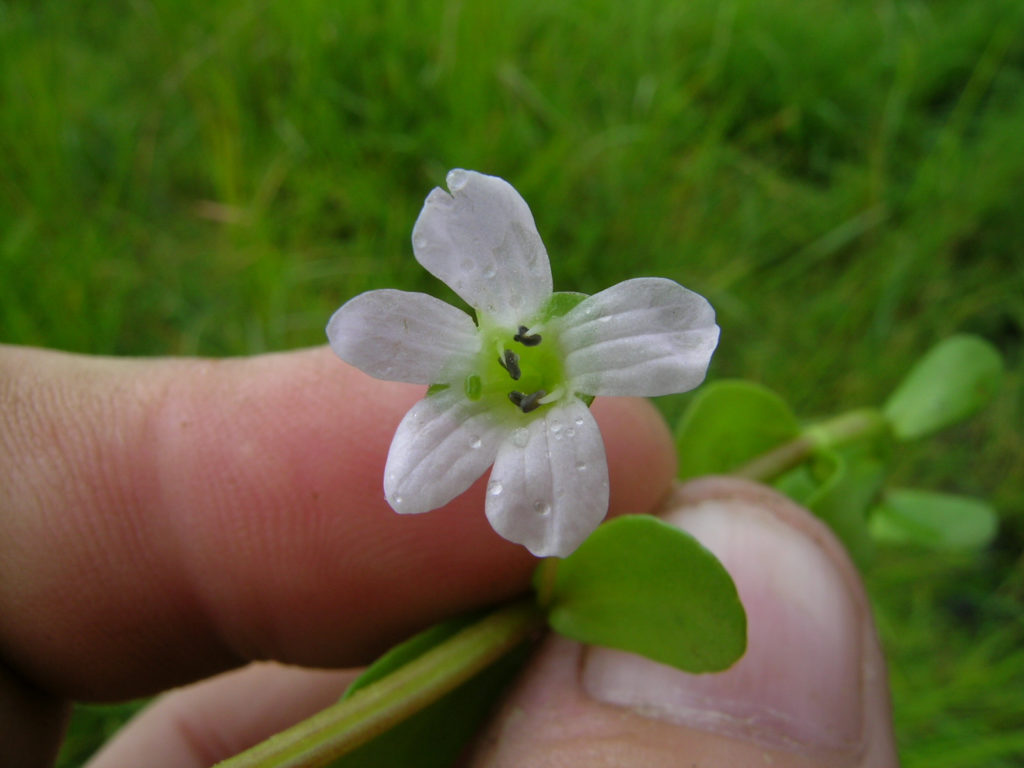 Dimethylaminoethanol Bitartrate (DMAE) – Often supplemented as a skin beauty agent, DMAE doesn't seem to do much for the average user's cognition. Might help with elderly cognitive health. More on DMAE.
Acetyl-L Carnitine – Despite almost being a staple of the modern 2018 nootropic supplement, ALCAR is an iffy nootropic. Similar to DMAE, ALCAR may help with elderly brain health, namely elderly brain energy. Yet, for the average, healthy customer, ALCAR doesn't seem to do much. More on ALCAR.
Memotenz Review: Infinimind Without Vinpocetine
Memotenz is essentially the same exact nootropic supplement as Infinimind, just without vinpocetine. Which is a shame, given that vinpocetine is a pretty awesome semi-synthetic nootropic. More on Vinpocetine.
So, what's the deal here?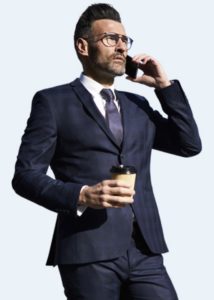 How could two supposedly proprietary blend supplements share nearly the exact same formula? Hard to say: Memotenz is manufactured by Health Research Institute, whereas Infinimind comes from Brain Labs — both manufacturers located in the same Southern California proximity.
But whatever. I doubt many are even familiar with Infinimind, as it's really not the best nootropic supplement… So, on that note, let's answer the question: Is Memotenz a good nootropic supplement?
Nah, not really. And there are at least a couple reasons for that:
Proprietary – While Memotenz reveals the Ginkgoxine dosage (50 mg), the remaining individual ingredients are hidden beneath a catchall 727 mg, which, well… keep reading.
Low Dosage – 727 mg isn't enough to cover these ingredients. There simply isn't enough space in a single capsule to supply each nootropic at Critical Mass Dosage. And I think Memotenz knows that, which is why they went the proprietary route to begin with.
Having said that, not all is bad here. Memotenz makes a few smart decisions with its nootropic selections, most notably: Ginkgo, Phosphatidylserine, and Bacopa Monnieri. And the St. John's Wort may help with serotonergic-related mood issues.
Even so, with a lack of believable customer reviews on this bad boy, there's not a lot that draws me to this supplement. What's good in this supplement can be found elsewhere in an even gooder formula.
The Pros
Ginkgo, Phosphatidylserine, and Bacopa Monnieri are excellent nootropic choices, supplied in seemingly potent extract formats.
Feeling blue? And, uhm… sad? Well, the St. John's Wort may help with that, seeing that its the highest dosed noot in the proprietary blend.
If you buy Memotenz today, then you may get the cheaper "Today" price, as opposed to the "Regular" price… which might not even really exist.
The Cons
Another proprietary blend. Like many nootropic supplements today, Memotenz went with the non-transparent proprietary blend. No me gusta.
For the average, healthy nootropic user, Memotenz isn't the most powerful option on the market. Or even the second or third most. It's pretty weak sauce tbh.
No vinpocetine? Or did Memotenz screw up with some of their Supplement Facts labels? After all, Memotenz still has an overall 727 mg dosage, similar to Infinimind. Again: What's the deal here??
Pricing
Here's the deal here:
$79.98 for 30 capsules, a 30-day supply
$2.67 per serving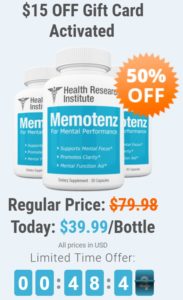 Or at least this represents the "Regular Price" of Memotenz. On the Memotenz "Official Site" there are two prices listed at the top: the "Regular Price" ($79.98) and the "Today" price ($39.99/Bottle). Obviously, of the two the latter is the significantly cheaper option.
What's more, Memotenz also advertises a "$15 OFF Gift Card" above the order info, as well as a "Limited Time Offer" countdown that supposedly marks the time left on the "Today" price.
Frankly, I think the "Today" price is the regular price and the "Regular Price" is pretty much marketing bogus.
Who Takes Memotenz?
Memotenz makes four benefit claims:
Promotes Mind Clarity
Supports Mental Focus
Increases Brain Performance
Boosts Short Term Memory
So, essentially anyone who may benefit by those benefits is the target audience for Memotenz. Judging by Memotenz's website's testimonials, it seems this company is specifically targeting academics and young professional types. Not exactly the demographic that needs DMAE or ALCAR.
Where to Buy It
You can buy Memotenz through the official Memotenz website. And that's about it, as far as I know. No Amazon or GNC buying options here.
Conclusion: Does Memotenz Work?
Mehh… Sure, Memotenz may work for certain things. The St. John's Wort at least may assist with mood issues, if taken regularly over time. And the Ginkgo might help your working memory and cognitive clarity, at least for a bit.
Infinimind received a slightly above average rating from me way back in the day. (July 2017, I believe?) Revisiting the formula in Memotenz, seeing the removal of vinpocetine — an awesome nootropic — as well as the sort of shady purchase plan advertised on the Memotenz website …well, my hopes aren't too high for this stack to do much for anyone.
Perhaps Memotenz may help with elderly cognition.
Or it may help customers who are feeling a little blue.
But for the Geek …nahh, I've seen better. I'm slapping this one with a mehh average to slightly below average rating. Keep on searching, noot nerds.
Read my Best Nootropic Supplements to Buy in 2021 list here.
Final Rating
Formulation Strategy

Brainpower Benefits

Brain Health Benefits

Transparency

Quality

Value