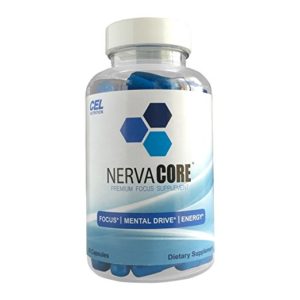 Caution, emotional terrorism ahead:
"FOR EVERY NERVACORE BOTTLE SOLD, $1 IS DONATED TOWARDS MENTAL HEALTH RESEARCH."
This is CEL Nutrition's "Giving Back" promise with The Brain and Behavior Research Foundation, and dammit… How am I supposed to review this product now? That's awesome, regardless of the quality and content of the formula!
The Nootropic Geek approves.
Yet, I need to put the emotions aside to stare at the cold-hard facts of this review: Does NervaCORE's formula work or not? And if so, how well does it work? Let's find out:
About NervaCORE
Manufactured by CEL Nutrition, a nootropic newcomer, NervaCORE is a "Premium Focus Supplement" with a PWO edge. (Or is it a PWO with a nootropic edge?)
The leading ingredient, guarana, supplies more caffeine than coffee to an unknown degree, thanks to NervaCORE's dosage-masking proprietary blend.
L-Tyrosine, Alpha-GPC, Vinpocetine, and Hup-A justify NervaCORE's nootropic identity, accompanying guarana's stimulation with mood and memory boosts.
NervaCORE Ingredients

Ingredients
Amount Per Serving
Niacinamide
10 mg (50% DV)
Vitamin B6 (Pyridoxine HCl)
30 mg (1,500% DV)
Folic Acid
200 mcg (50% DV)
Vitamin B12 (Methylcobalamin)
500 mcg (8,350% DV)
Pantothenic Acid (Calcium Pantothenate)
20 mg (200% DV)
Proprietary Neural Complex
1,160 mg
Paullinia Cupana, L-Tyrosine, L-Taurine, L-Alpha glycerylphosphorylcholine (Alpha GPC), Acetyl L-Carnitine, Huperzine A
Vinpocetine
20 mg
BioPerine® Black Pepper Extract
5 mg
Serving Size: 2 Capsules
Servings Per Container: 45
Other Ingredients: Gelatin, Magnesium Stearate, Silicon Dioxide, Titanium Dioxide (color), and Rice Flour.
Directions for NervaCORE: Consume 1-2 capsules daily, preferably with a light meal. Take 30 minutes prior to mental and physical activity. Take consistently for optimal effect, but take 2 days off per week to prevent tolerance. Do not exceed 4 capsules within a single 24 hour period.
NervaCORE calls itself a nootropic but reads like a pre-workout supplement. I have a hunch it does both: enhances cognitive and physical performance — but let's check out the ingredients before jumping that gun:
B Vitamins – Cerebral circulation, energy support, mood-elevating chemical balance — the bio-effects of B vitamins are integral to healthy cognition, particularly B6 and B12 for nootropic cognition. More on B Vitamins.
Vinpocetine – More cerebral circulation brought by this semi-synthetic periwinkle compound, delivering more oxygen and nutrients to the brain. More on Vinpocetine.
BioPerine® Black Pepper Extract – Smart addition to any supplement for piperine's nutrient absorption enhancing effects.
Proprietary Neural Complex
Paullinia Cupana – Or guarana, a seed that contains more caffeine than coffee beans, consumed primarily for its stimulative properties. Not a true brain-enhancing nootropic. More on Guarana.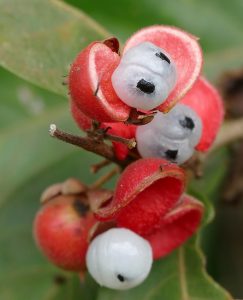 L-Tyrosine – One of the most reliable anti-stress compounds for its replenishment of feel-good neurotransmitters during high active, stressful conditions. More on L-Tyrosine.
L-Taurine – Viewed as a sedative compound with an antioxidant upside, although not quite the research-backed cognitive enhancer I enjoy. More on L-Taurine.
Alpha-GPC – I prefer citicoline for its supply of choline and cytidine (precursor to uridine), yet alpha-GPC contains a higher choline concentration than citicoline. More on Alpha-GPC.
Acetyl L-Carnitine – ALCAR crosses the blood-brain barrier to energize brain cells, albeit elderly brain cells. (May not work for younger, healthy users.) More on ALCAR.
Huperzine A – Best known for its inhibition of acetylcholinesterase, an enzyme responsible for the breakdown of neurotransmitter acetylcholine. More on Huperzine A.
NervaCORE: Nootropic or PWO?
Or both? NervaCORE advertised itself as a "powerful nootropic specially formulated to support energy, focus, and memory," whilst aligning and comparing its benefits to pre-workout supplements:
Many pre-workout supplements give you short bursts of energy followed by long periods of physical and mental fatigue. NervaCORE® provides you with up to 8 hours of supported performance, with less chance of crash."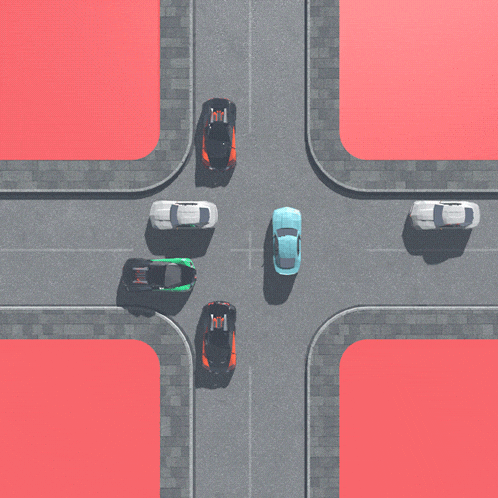 While I doubt the "8 hours" claim, the PWO-comparison identity corroborates with NervaCORE's ingredient profile, which lays a heavy emphasis on:
Energy – The leading ingredient being caffeine-laden guarana.
Mood – B vitamins, L-tyrosine, L-taurine assist with feel-good brain chemicals.
The result: Acute, energized motivation to tackle what's in front of you NOW, with the upside of memory and learning enhancement via alpha-GPC + hup-A's promotion of acetylcholine, a neurotransmitter heavily involved in long-term thinking, memory, etc.
It's a bummer that NervaCORE takes the proprietary blend route, obscuring the individual ingredient dosages (therefore, diminishing the product's overall credibility), because the ingredient roster actually makes up a somewhat impressive PWO product with a nootropic edge. To be taken before working out, taking a test, gaming, or whatever else it is you kids do these days.
The Pros
NervaCORE chooses the proper ingredients for a nootropic/PWO hybrid supplement, despite sacrificing true nootropic action for caffeine.
The alpha-GPC, hup-A, and vinpocetine additions help round out the nootropic "cognitive enhancing" aspect to this formula.
BioPerine is always a plus to manufactured supplements for the extract's enhancement of nutrient absorption.
The Cons
The proprietary blend masks the individual ingredient dosages, a bad look made even worse by the blend's questionably low dosage.
The ingredient quality could be improved nearly across-the-board, e.g. B6 upgraded to P-5-P, L-tyrosine to N-Acetyl-L-Tyrosine, guarana for guarana extract.
The "Other Ingredients" are junky, coating NervaCORE's pills with unnecessary titanium dioxide colorant and Magnesium stearate, a nutrient absorption inhibitor (the opposite of BioPerine).
Pricing
$54.99 for 90 capsules, a 45-day supply
$1.22 per serving
Who Takes NervaCORE?
According to CEL Nutrition: "Athletes are raving about NervaCORE®." A fitting ad descriptor for a CEL Nutrition product that seemingly seeks to bridge the gap between bodybuilders and geeks. Evidenced by the customer reviews evidently wide spectrum of users.
Peace, love, curls, computers, namaste!
Where to Get It
You can buy NervaCORE through a few online retailers, including Amazon, Bodybuilding, and Lucky Vitamin.
Conclusion: Does NervaCORE Work?
At worst NervaCORE works as well as a caffeinated energy shot, essentially hitting the same caffeine + B vitamins + aminos profile. And that's not a bad bottom line for a cognitive enhancer, given you're only spending $1.22 per serving (or essentially half that if you buy NervaCORE through Amazon).
Recently, I've incorporated natural guarana into my pre-workout stack to a positive cognitive effect, which is why I recommend NervaCORE as a PWO over a straight nootropic supplement.
If long-term brain enhancement is your ultimate goal, you have other awesome nootropic options. Otherwise, NervaCORE works for short, quick boosts on stimulative brainpower.
Final Rating
Formulation Strategy

Brainpower Benefits

Brain Health Benefits

Transparency

Quality

Value