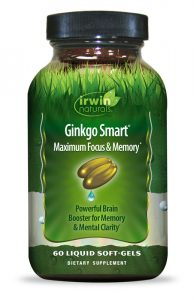 Ginkgo Biloba, Fatty Acids, and Friends
Over time, as we age, memory declines, cognitive functions diminish, and many, many other things in the brain that, um… I can't quite remember… happen.
Oh no.
While I often praise the value of nootropics for their ability to enhance mental performance for increased mental output & productivity, and all of those other Silicon Valley-esque business buzzwords, I often forget that nootropics may help with something much more important than brainpower: Brain Health.
Ginkgo Smart is here to remind us that brainpower can only be achieved once brain health is taken care of. Let's check out its brain healthy stack:
About Ginkgo Smart
Manufactured by Irwin Naturals, Ginkgo Smart promises Maximum Focus & Memory based on its premier focus-&-memory-enhancing nootropic: Ginkgo.
Ginkgo Smart is more than Ginkgo, much more than Ginkgo, stacking up a hefty supply of Fish Oil alongside a number of other brain healthy ingredients.
The formula has a little problem. Or rather a lot of little problems, which add up to a rather large problem: Poor, inadequate dosages on nearly every ingredient.
Ginkgo Smart Ingredients

Ingredients
Amount Per Serving
 Fish Oil (30% Omega 3 Fatty Acids)
878 mg
 Ginkgo powder (leaf)
400 mg
 Ginkgo extract (24% flavone glycosides, 6% terpene lactones) (leaf)
120 mg
 Acetyl L-Carnitine
50 mg
 Choline (as Choline Bitartrate)
50 mg
 Dimethylaminoethanol (DMAE) Bitartrate
50 mg
 Trimethylglycine (TMG)
50 mg
 Alpha-Lipoic Acid
20 mg
 Velvet Bean extract (10% L-dopa) (seed)
10 mg
 Vinpocetine (from Periwinkle plant extract)
2 mg
 Toothed Clubmoss extract (1% huperzine A) (plant)
1 mg
 Bioperine Complex Bioperine® Black Pepper extract (95% piperine) (fruit), Ginger extract (5% gingerols) (root)
6 mg
Serving Size: 2 Softgels
Servings Per Container: 30
Other Ingredients: Gelatin, soy lecithin, purified water, glycerin, beeswax, turmeric, titanium dioxide and sodium copper chlorophyllin.
Directions: (Adult) Take one (1) to two (2) Liquid Soft-Gels with breakfast and a full glass of water.
For a Ginkgo supplement there's a lot happening here. Some good, some bad. Some excellent. But first let's cover them all in the ingredient mini reviews:
Fish Oil (30% Omega 3 Fatty Acids) – Not a nootropic mental enhancer, but rather brain healthy nutrition for its anti-inflammatory brain cell membrane support. Ginkgo Smart's Fish Oil takes up a majority of its formula.

Ginkgo extract (24% flavone glycosides, 6% terpene lactones) (leaf) + Ginkgo powder (leaf) – Supplies extract of Ginkgo's bio-active constituents as well as general Ginkgo powder for full-spectrum of effect. Ginkgo enhances cerebral circulation as well as attention & short-term memory. More on Ginkgo Biloba.
Acetyl L-Carnitine – ALCAR is the right L-Carnitine form for brain energy, but this ALCAR is way underdosed. More on ALCAR.
Choline (as Choline Bitartrate) – The wrong choline form for nootropic cognition. Alpha-GPC and Citicoline are better options for brain health & cognition for their ability to cross the blood-brain barrier. More on Choline Sources.
Dimethylaminoethanol (DMAE) Bitartrate – Multi-purpose nootropic with several brain-healthy bio-actions: Optimizes neurotransmitters, supports brain cell membranes, & settles agitated Theta brainwaves. More on DMAE.
Trimethylglycine (TMG) – Or Betaine, a metabolite of choline that's believed to have anti-homocysteine effects. May offer cerebral cardio support, but there's not enough research on betaine supplementation to know.
Alpha-Lipoic Acid – Called the "Universal Antioxidant" for being a… well, antioxidant. Potentially protects neurons against free radical damage. More on Alpha-Lipoic Acid.
Natural Brain Energy Boosters: ALCAR + ALA
One of the missed opportunities in this stack is the ALCAR + ALA duo — a combination of antioxidant brain boosters that seem to work together to promote brain mitochondrial ATP energy production. Though Ginkgo Smart fails to deliver on this end, due to its poor dosages across the board, you can find this duo (and more antioxidant brain energy boosters) in Performance Lab Energy, one of my favorite all-natural, stim-free energy boosters.
Read my Performance Lab Energy Review here.
Velvet Bean extract (10% L-dopa) (seed) – Mucuna pruriens is an awesome herb for many reasons, but its natural supply of L-dopa, a precursor to neurotransmitter dopamine, is especially cool for mental mood & cognition.
Vinpocetine (from Periwinkle plant extract) – Similar to Ginkgo, Vinpocetine enhances cerebral circulation, delivering more brain nourishing oxygen & nutrients to neurons. More on Vinpocetine.
Toothed Clubmoss extract (1% huperzine A) (plant) – Commonly found with Vinpocetine as both require small doses to have potent effects on brain health. Hup-A, in particular, assists cognition by supporting neurotransmitter status & mental energy. More on Huperzine-A.
BioPerine® Black Pepper extract (95% piperine) (fruit), Ginger extract (5% gingerols) (root) – BioPerine is worth at least a point on these reviews for its nutrient absorption benefits. Supplements can increase the value of their formulas by adding only 6 mg of this stuff.
Ginkgo Smart: Ginkgo, Fat, & Friends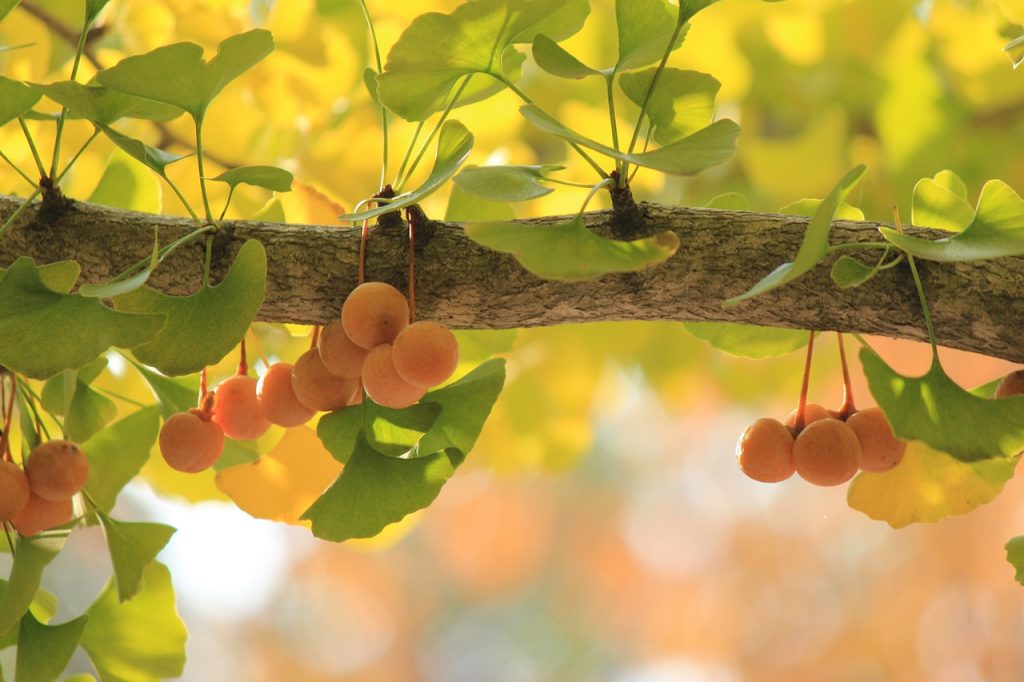 Ginkgo Smart offers smart, premium Ginkgo alongside a not-so-smart cast of friends. Not to say that the "friends" themselves aren't smart, but the way they're utilized (or not utilized) leaves much to be desired with this formula.
But before I get to the negatives, let's touch on the positives:
The Positives: Ginkgo Smart advertises itself as a Ginkgo supplement, and as such it provides premium grade Ginkgo. Plus the Omega-3 fatty acids offer brain healthy nutrition.
Aside from that there's not much left to praise here.
Another positive may be the additional bona fide nootropics (e.g. L-DOPA, Vinpocetine, & Hup-A), but these are nullified by the most negative negative of this formula: The dosages.
Almost across the board, Ginkgo Smart's dosages need massive improvements. Essentially, everything beneath Ginkgo borders on worthless for the small dosages, and this includes Vinpocetine & Hup-A, which require very small milligram amounts to have an effect.
For example, Vinpocetine needs only 5 mg to have minimum effect.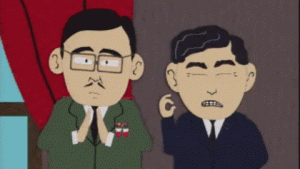 Ginkgo Smart supplies only 2 mg of Vinpocetine.
With such microscopic numbers, I'm left hoping that BioPerine helps pick up some of the slack. Yet, I can't imagine it'll do enough, even for ingredients such as ALCAR & Choline Bitartrate, which don't do much for cognition anyways.
All-in-all, Ginkgo Smart reads like a quality Ginkgo supplement, but it fails as a genuine, brain healthy nootropic stack.
The Pros
The non-proprietary status of Ginkgo's blend is refreshing and the BioPerine may help the dosages that are shown here.
The Cons
As a nootropic supplement, Ginkgo Smart has minimal value. Most of the ingredients are non-nootropic or are in cheap, non-nootropic form.
The dosage situation is an even bigger con than the last con. Regardless of these ingredients' nootropic statuses, most of them are doubtful to even work.
Missed opportunity: With a few improvements added and many dosages increased, Ginkgo Smart could be a high-value nootropic Ginkgo stack.
Pricing
$20.99 for 60 capsules, a 30-day supply
$0.70 per serving
Who Takes Ginkgo Smart?
While I'd recommend Ginkgo to all ages of nootropic users, this particular stack seems geared towards the more mature ladies & gents for its emphasis on brain health over brainpower.
Where to Get It
Being an Irwin Naturals product, Ginkgo Smart is easy to find and sold through various online & mainstream retailers.
Conclusion: Does Ginkgo Smart Work?
The one thing Ginkgo Smart gets right is the ginkgo.
Aside from that …well.
By offering potent ginkgo extract with general ginkgo powder, Ginkgo Smart seems to cover a wide-spectrum of ginkgo bio-activities. At least more so than most ginkgo supplement sources.
However, frankly speaking, a good source of ginkgo isn't exactly difficult to come by. In fact, considering that the one ingredient here that seems to do anything is the ginkgo, you may as well order a separate standalone ginkgo supplement and stack that with a separate nootropic that supplies adequately dosed cognitive enhancers. To mimic this formula with a formula that actually works, I recommend stacking a standalone ginkgo product with Performance Lab Energy, an all-natural brain booster that supplies ALCAR, ALA, and more at much better dosage levels.
Or you can check out my Best Nootropic Supplements to Buy in 2020 list here for more nootropic inspiration.
Final Rating
Formulation Strategy

Brainpower Benefits

Brain Health Benefits

Transparency

Quality

Value