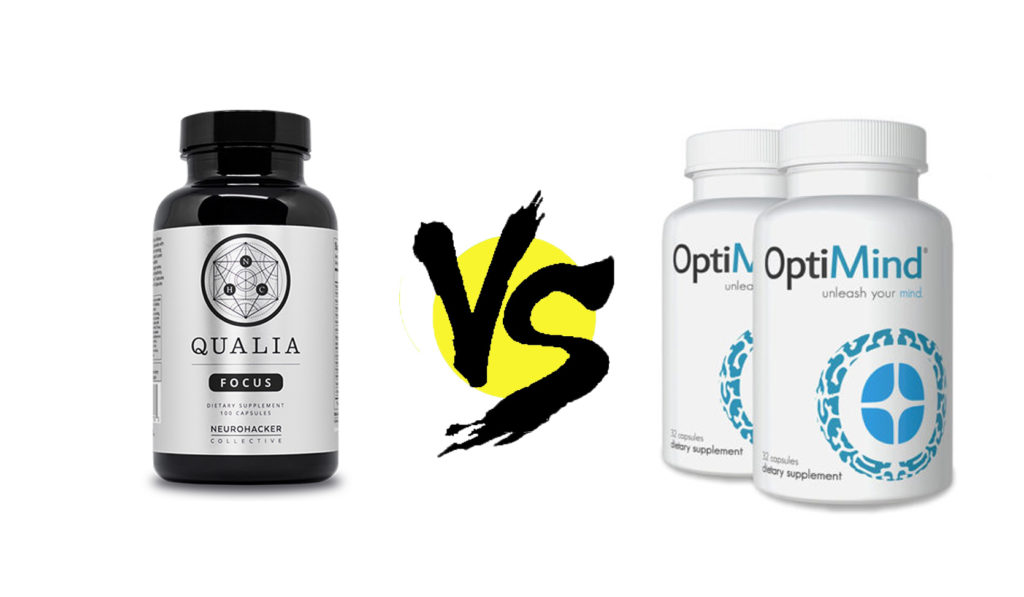 Qualia Focus vs. OptiMind is less of a numbers battle than the OptiMind vs. Qualia match-up I previously wrote up… but it's still a numbers battle for the same reasons:
Qualia Focus has a high number of ingredients.
OptiMind sells a high number of bottles.
In other words, OptiMind is very successful, whereas Qualia Focus supplies a huge, comprehensive formula. None of which means that either supplement works: many popular selling items completely suck, and a lot of ingredients actually tends to diminish a supplement's overall efficacy.
So, first we need to figure out: do these supplements work individually? Then we can move onto the ultimate question: which one is better? We'll need to read the Qualia Focus vs. OptiMind review to find out, y'all.
Formula Design
From the get-go, I need to give Qualia Focus props for showing all of its ingredient dosages. Neurohacker Collective clearly invested quite a bit of effort into formulating their stacks, and so I can imagine they're proud to transparently display the contents of their formula. The same, however, can't be said of OptiMind, which goes the proprietary blend route.
Even so, let's take a look at the individual ingredients before judging how they might all work (or not work) together.
Qualia Focus vs. OptiMind: Ingredients
Qualia Focus Supplement Facts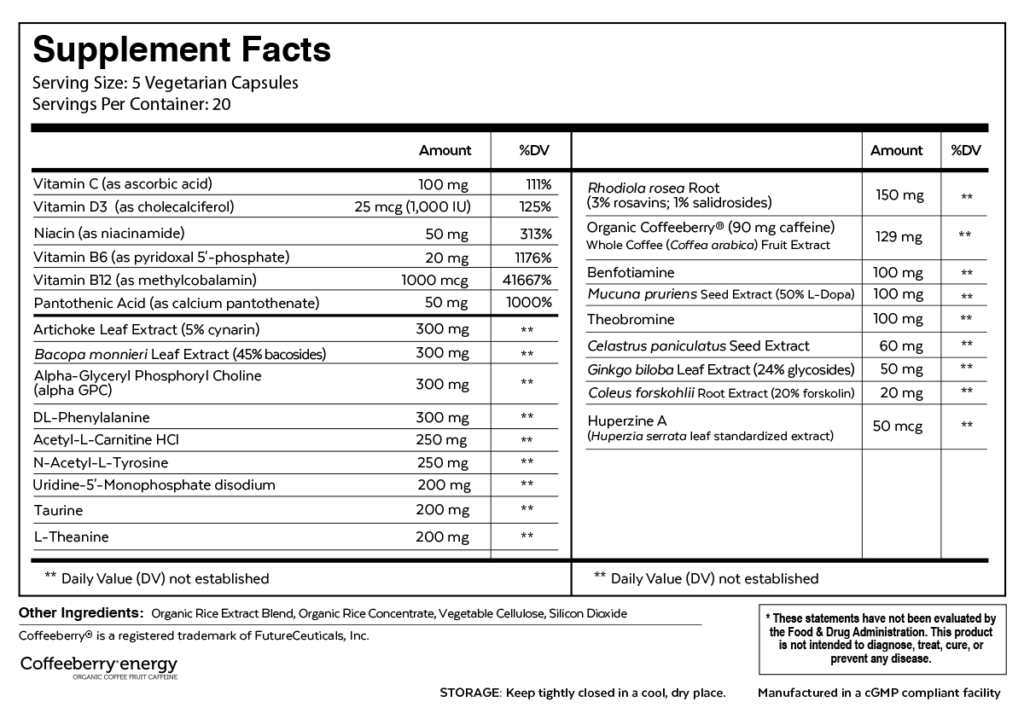 Qualia Focus Directions: As a dietary supplement, take 5 capsules with water first thing in the morning before eating. If stomach upset occurs, take with breakfast instead. Optimal dosage will vary based on body weight and sensitivity. Do not take more than 7 capsules at once or more than 9 capsules in a day.
OptiMind Supplement Facts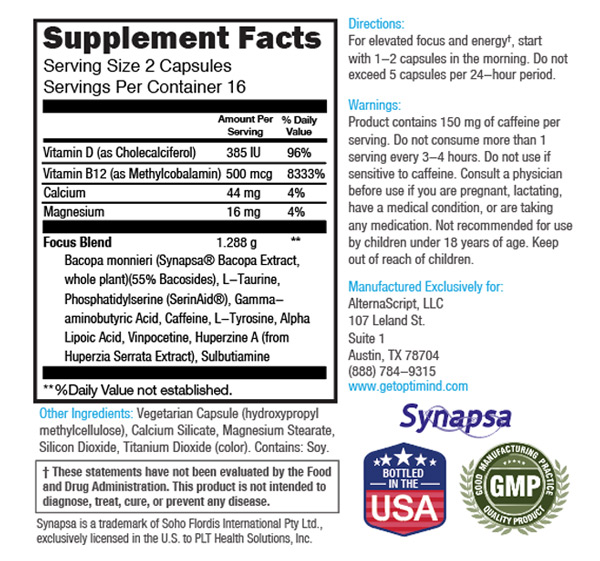 OptiMind Directions: For elevated focus and energy, start with 1-2 capsules in the morning. Do not exceed 5 capsules per 24-hour period.
Qualia Focus: The Budget Qualia Stack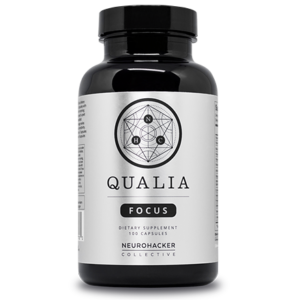 Starting with the Qualia Original Stack, a two-part superstack brain booster, the Qualia line of supplements have both impressed and disappointed the nootropic community at large. Qualia impresses with its comprehensive profile of high quality ingredients, yet disappoints with its way high price tags.
Qualia Focus delivers the Qualia superstack experience in a much more affordable format — albeit with a few key nootropics missing.
What's cool about Qualia nootropics is how many cognitive enhancers Neurohacker Collective manages to stack in its capsules without sacrificing ingredient quality or dosage levels. However, the downside to this is the risk of negative ingredient interactions. Qualia Focus still comes with a high number of ingredients (24 total), a small reduction from the Qualia Mind formula, yet it removes some of Qualia Mind's best nootropics — e.g., citicoline, phosphatidylserine, PQQ.
Even so, Qualia Focus is a welcomed addition to the Qualia line of cognitive enhancers, given its much more reasonable (yet, admittedly, still expensive) price.
Read my in-depth review on Qualia Focus.
OptiMind: Proprietary Feel-Good Chemicals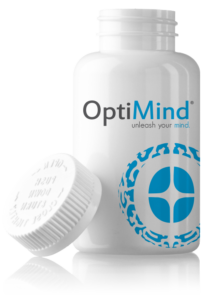 Here's the thing about OptiMind: the nootropics in this formula are generally great, hitting a nice mix of short- and long-term cognitive enhancement buuut… the OptiMind brand carries somewhat of a negative connotation due to its shady use of a proprietary blend (which obscures the individual ingredient dosages) and autosubscription shipping issues.
These annoyances are doubly annoying by the fact that OptiMind has a pretty decent formula. The most exciting nootropic in this stack is sulbutiamine, a synthetic nootropic comprised of two natural vitamins: B1 and B1. (Okay, so one natural vitamin, but sulbutiamine binds two of them for enhanced effect.)
In addition to sulbutiamine's mood boosts, OptiMind also supplies cholinergic boosters as well (e.g., bacopa and hup-A), benefiting memory, learning, and high-order cognition.
Altogether, it's a pretty decent neurotransmitter-balancing brain booster, which makes its issues seem that much more unfortunate.
Read my in-depth review on OptiMind.
Unique Features
Because Qualia Focus supplies so many ingredients, it's hard to find relatively "unique features" in its opponents stacks. However, OptiMind surprisingly stands up for itself here with a few key nootropics.
Qualia Focus
Artichoke Leaf Extract – Believed to help with cAMP activity, especially when paired with Coleus forskohlii extract, potentially boosting LTP growth.
Alpha-GPC – A popular nootropic choline source that doesn't supply cytidine (like citicoline) but does have a high concentration of choline. More on Alpha-GPC.
Acetyl L-Carnitine – Hugely popular antioxidant amino for its potential to increase mitochondrial ATP energy production. More on ALCAR.
DL-Phenylalanine – Contributes to the neurotransmitter catecholamine conversion process, assisting with mood and motivation levels.
Uridine – Not a bad idea, since Qualia Focus doesn't supply citicoline. Uridine seems to help with brain energy and synaptic plasticity. More on Uridine.
Rhodiola Rosea Extract – Powerful, fast-acting adaptogen with noticeable stress- and fatigue-reducing benefits. Great for mental performance. More on Rhodiola Rosea.
And More – I could go on and on about Qualia Focus' unique features, due to the immensity of this formula. Simply put: Qualia Focus is a large product with many moving parts — most, if not all, good.
OptiMind
Phosphatidylserine (as Serinaid®) – The previous Qualia formulas carry PS, but Qualia Focus does not. OptiMind has it in premium branded form. More on Phosphatidylserine.
Gamma-aminobutyric Acid (GABA) – No Qualia formula supplies GABA, and for good reason: orally consumed GABA doesn't really work. OptiMind should swap this one out.
Alpha Lipoic Acid (ALA) – Referred to as the "Universal Antioxidant", ALA is great for cognitive longevity and molecular brain energy production. More on ALA.
Vinpocetine – In small dosages, this semi-synthetic compound significantly enhances cerebral circulation for better fuel and oxygen delivery to the brain. More on Vinpocetine.
Sulbutiamine – Not too many mainstream supplement stacks supply sulbutiamine, which seems to help with mood and anxiety — although, tolerance build-up is a concern with this one. More on Sulbutiamine.
Potency & Quality
Both Qualia Focus and OptiMind demonstrate exceptional potency and quality with their ingredients. On both sides, I'm seeing an impressive mix of:
Premium ingredient brands
Standardized herbal extracts
Easy to absorb vitamins
For Qualia Focus' huge formula stack, this emphasis on quality is impressive — and perhaps explains why Qualia products tend to be so expensive. Really, there isn't much to complain about with Qualia Focus. OptiMind, however… these guys make a couple missteps from their use of GABA, an ineffective ingredient, to their somewhat crappy capsules.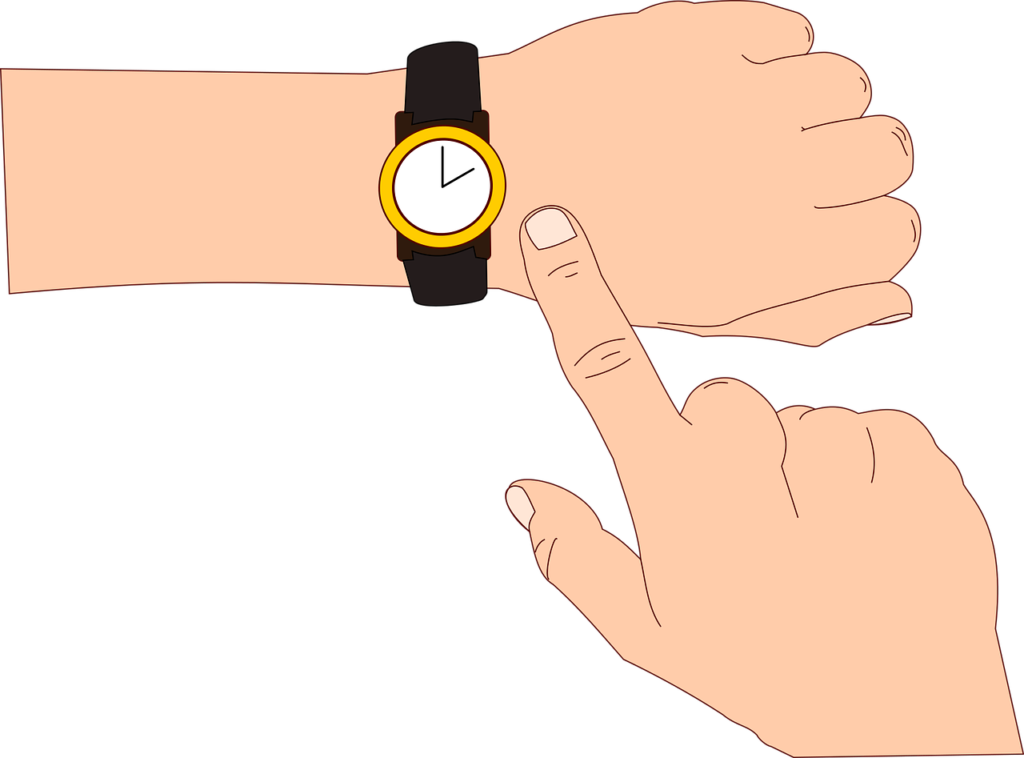 What's more: OptiMind prioritizes its sulbutiamine beneath vinpocetine and huperzine-A, which each require small dosages to work. Thus, it's reasonable to assume that its sulbutiamine content is on the lower end.
And that's disappointing, given that sulbutiamine is one of this stack's most impressive ingredients.
Even so, OptiMind could do much, much worse with its ingredients' quality, and so I'll give them a bit of a pass here. But even with that pass, Qualia Focus reads like the cleaner, higher quality supplement between these two stacks.
Value: Qualia Focus vs. OptiMind

Price
Servings
Price Per Serving
Qualia Focus
$69
22
$3.45
OptiMind
$60
16
$3.75
Wow, so there's a supplement out there that's actually more expensive than a Qualia supplement. Congratulations, OptiMind, you did it!
Bottle to bottle, OptiMind beats Qualia Focus by nine bucks. However, when you rank them by price per serving, OptiMind loses by 30 cents. Not a whole lot, but those pennies add up after awhile. On that note, Qualia Focus is still an expensive supplement, especially since it only supplies 22 servings — albeit 22 heavy servings. Still, only 16 servings, OptiMind? What??
Might as well buy your sulbutiamine separately (and, thus, cheaply) and stack it with a better brain booster.
Qualia Focus or OptiMind: Which is better?
Qualia Focus has more ingredients, better ingredients, and (surprise!) is cheaper.
Never thought I'd write a comparison review that pits a Qualia product as the more affordable option, but here we are: Qualia Focus is more affordable than OptiMind. Especially if you buy the Subscribe & Save order option. And not only that but Qualia Focus takes a more comprehensive approach to cognitive enhancement than OptiMind. An approach that may come with a higher risk of negative ingredient interactions, simply due to the sheer number of ingredients, but not as risky as the previous Qualia formulations.
OptiMind has sulbutiamine.
Really, the most interesting aspect of OptiMind in relation to Qualia Focus is that this stack has sulbutiamine, a relatively unique ingredient within the mainstream nootropic circuit. Granted, OptiMind also has some pretty awesome nootropics that Qualia Focus doesn't have (e.g., phosphatidylserine and ALA), but other than that OptiMind doesn't do anything exceptionally interesting over Qualia Focus.
My Recommendation
Qualia Focus is the more affordable nootropic supplement here… but it's still pretty expensive. For many, this is a deal-breaker for both Qualia Focus and OptiMind. However, fear not! I've written up a Best Nootropic Supplements of 2018 list that may have better, cheaper options for you.
Yet, if money ain't a thang for you, then I recommend Qualia Focus here.
While it's somewhat of a step down from Qualia Mind, Qualia Focus is still an impressive cognitive enhancing stack that delivers close to the same brain boosting experience provided by the way more expensive Qualia Mind. And as I said earlier, buying sulbutiamine separately is certainly an option (and a pretty cheap one, too, if you play your cards right). I recommend Qualia Focus over OptiMind — but if you choose against my judgment, be sure to stay away from OptiMind's autosubscription buying option.
Qualia Focus > OptiMind