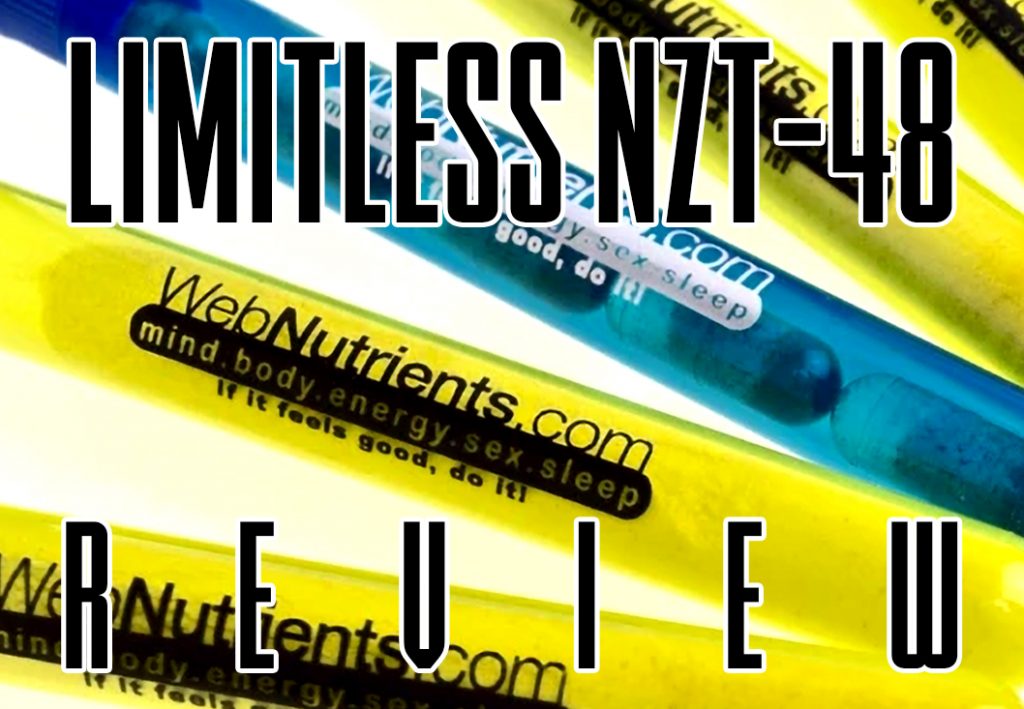 Tailor-Made Limitless Stacks in Drinks & Capsules
I'll do my best to steer clear from "movie review" territory here.
But it needs to be said:
Limitless, the movie, gets NZT 

wrong

.
In the book (originally titled The Dark Fields by Alan Glynn), MDT-48 (the book's name for the movie's "NZT-48") leads main character Eddie on a path of immediate smart pill-induced success only to (SPOILER ALERT!) subsequently push Eddie towards pill addiction, life-threatening health problems, & a bleak cliff-hanger ending that leaves little room for redemption past the final pages.
The Dark Fields is a cautionary tale against the "Adderall Age" we're increasingly defined by, lending another strong argument for our need to return to natural, brain-healthy nutrition (i.e. nootropics).
The movie Limitless, on the other hand, sees our hero Eddie rising to smart pill-induced success, subsequently succumbing to NZT-48 addiction, health problems, and so on, only to (SPOILER ALERT!) use his unnaturally heightened cognition to manufacturer more NZT-48 and, presumably, continue his success beyond the film's end.
Caution, meet Wind.
Due to the complete shift in tone & meaning, the movie Limitless did less to detract people from seeking Adderall & smart pills and more to generate fantasies of NZT being a substance within Man's grasp.
ENTER: WebNutrients' Real NZT Review.
About Real NZT
Playing off of Limitless' NZT-48 smart pill, WebNutrients' RealNZT sells itself as "custom formulating high performance nootropic stacks."
The rules: You fill out a survey. WebNutrients crafts a nootropic stack specific to your needs and sends it in a powder drink mix & powder capsule form.
Mystery dosages & expensive servings are major drawbacks against this ever-changing nootropic stack that, to be honest, I'm not sure even works.
Real NZT Ingredients

NZT-48 mix (Powder):
Ingredients
Amount Per Serving
 Omniracetam
**
 B5-Pantothenic Acid
**
 Ascorbic Acid
**
 Ester C
**
 NooSpark
**
 CDP Choline
**
 Rhodiola
**
 Curcumin
**
 Watermelon Extract 10:1
**
 Centrophenoxine
**
 Phosphatidylserine
**
 Acetyl-L-Tyrosine
**
 Arginine AKG
**
 Citrulline Malate
**
 L-Theanine
**
 Grapefruit Seed Extract
**
 Organic Forskolin Extract
**
 Pineapple Extract 10:1
**
 PEA
**
 Hordenine
**
 D-Ribose
**
 Theobromine
**
 Piperine
**
 Vitamin D3
**
 Restoramones™
Pre-hormone Stimulant Blend (upon request)
**
NooBoost (Powder, in 00 capsule):
Ingredients
Amount Per Serving
 Omniracetam|O
**
 Phosphatidylcholine
**
 B-100 Vitamin Blend
**
 Acetyl-L-Tyrosine
**
 Centrophenoxine
**
 NooSpark
**
 CDP Choline
**
 Guarana
**
 Green Tea Caffeine
**
 Theobromine
**
 Vitamin D3 + E (5000 iu oil)
**
 Huperzine-A
**
Serving Size: 1 tube, 1 capsule
Servings Per Container: 4 tubes, 5 capsules
Other Ingredients: Unknown
Directions: Add one complete tube to 20-28 oz water. Drink 4-6oz (150 ml) with 2 fish oil capsules for 1 tablespoon coconut oil or EFA's) and a multivitamin or B-50/B-100. Wait 20-30 minutes to gauge your mental and physical response. Slowly sip the remainder, 1 oz every 20-30 minutes, based on energy/focus/motivation requirements. The more frequent you sip, the greater the effects. Take NooBoost capsule no later than 4PM for optimum results, or with your first sip of NZT. Refer to the website for updates and more detailed usage instructions.
Don't worry, you're not stupid: Asterisks aren't actual "Amount Per Serving" units of measurement. Neither is "Unknown" an actual "Other Ingredient." At first glance, the customized "Create-Your-Own" design of this nootropic stack is beyond cool in theory, but paints plenty of mysterious RED flags.
Either the manufacturers are brilliant or the marketing team is punking us hardcore. Regardless, let's figure out how this all works:
NZT-48 Mix (Powder) Ingredients
All-in-all, there are 25 ingredient options in the powder mix portion of this stack. 25 ingredients, 1 optional (Restoramones), that vary in composition based on the customization form you fill in on WebNutrients' website.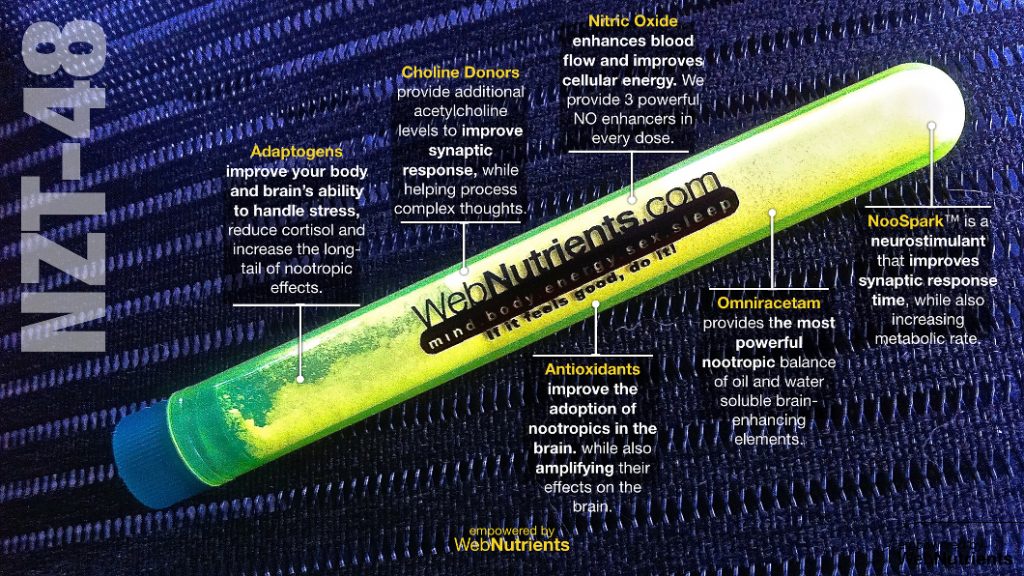 I won't cover every ingredient here, because… well, I do have a bed-time. But I'll go over the important ones–namely those that are unique to NZT-48. Starting with the uniquest* (*Scrabble counts this as a word ∴ so do I):
Omniracetam – Described as a "meta-nootropic" (which is BS), it's patented & described by WebNutrients as "more stable and bioavailable." Compared to what? I don't know. It's claimed to share characteristics with the following racetams: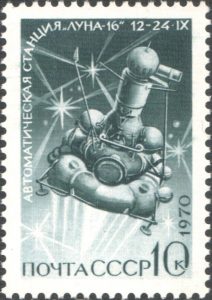 However, Omniracetam is not a racetam. Instead, it's an extract of Celastrus paniculata–known as the "intellect plant" for its demonstrated benefits on memory, learning, & cognition. "Celastrus paniculata extract" sounds more legit than Omniracetam, so why WebNutrients chose to play off the word "racetam" with this ingredient is strange. More on Celastrus paniculata.
NooSpark – Another WebNutrients ingredient, except this ingredient is composed of several ingredients. In other words it's a blend, comprised of a number of compounds such as:
Dicaffeine Malate
Caffeine Citrate
Higenamine
Theanine
Theacrine
Hordenine
Theobromine
Phenylethylamine
Magnesium Threonate
Notice the Doppler-style spacing of this list? Pretty cool, WebNutrients. Although, only Theanine is a worthy nootropic on this list. The rest are just non-nootropic stimulants.
Restoramones – Or "Restorative Neurosteroidal Hormone Precursors." Supplies precursor ingredients for hormones & neurotransmitters. List includes: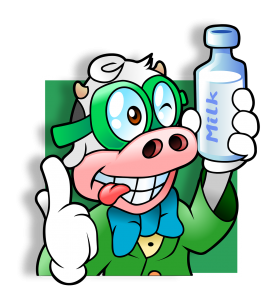 Pantothenic Acid (B-5)
Micronized Pregnenolone
Micronized Dehydroepiandrosterone
Ascorbic Acid
D-alpha Tocopheryl Succinate (E)
None of these are absolutely necessary in this formula, but it's a good thing they're optional. Micronized Dehydroepiandrosterone (or DHEA) is a WADA Banned Substance. Competitive athletes beware.
Other ingredients in the powder drink mix fall under the general categories:
Antioxidants – e.g. Ascorbic Acid, Curcumin, maybe Pinapple Extract?
Adaptogens – e.g. Rhodiola, L-Tyrosine
Choline Donors – e.g. CDP Choline
Nitric Oxide Boosters – e.g. Arginine AKG, Citrulline Malate
By no means is this a comprehensive listing of the NZT-48 powder mix, but it's probably more than you need to know–considering we don't even know how much of what may or may not go into each specific customized batch.
NooBoost Mix (Capsule) Ingredients
The NooBoost capsules supply more or less the same ingredients as the NZT powder mix. And similiar to the powder mix, the dosage levels of each ingredient vary based on how each user fills out the customization form.
The intent of the NooBoost capsules:
to enhance and extend the mental clarity, euphoria and mental energy."
Similar to the NZT powder, we're seeing:
But no Restoramones option. Instead, there's a new B-100 Vitamin Blend, which I imagine just contains a standard "multivitamin" supply of brain healthy B vitamins–yet, WebNutrients fails to describe the what & how much of what's involved here.
Additionally, there's more stimulation (Guarana, Green Tea Caffeine, Theobromine), plus a few notable nootropics (Phosphatidylcholine, CDP Choline, Hup-A) for increased memory, learning, & brainpower.
THE BEST ENERGY BOOSTERS (WITHOUT CAFFEINE) TO BUY IN 2020:
not all nootropic supplements need caffeine (or other stimulants) to supercharge brainpower. In fact, the best energy boosters work without relying on stimulants. To learn more about the best energy boosters 
without caffeine
that you can buy,
click here.
Real NZT: Custom Drinks + Capsules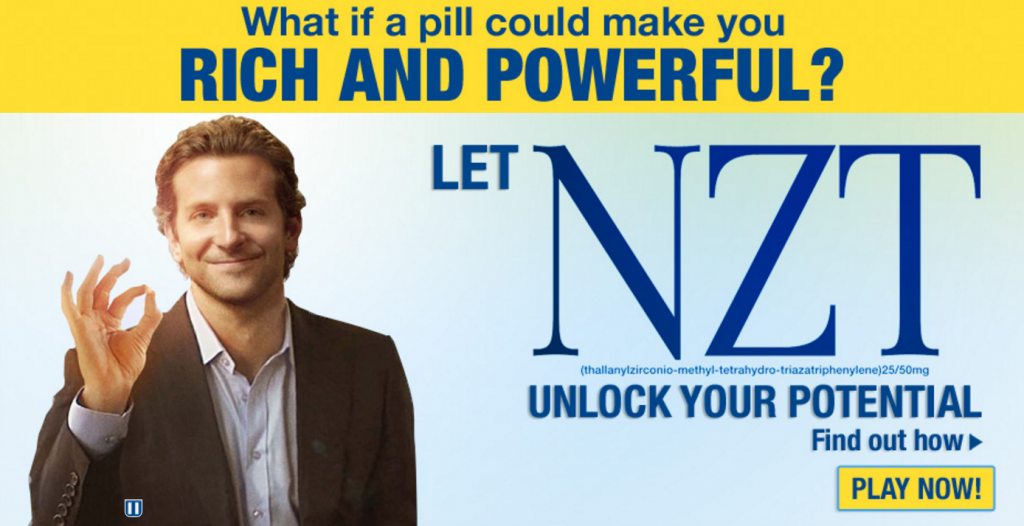 From the viewpoint of a book nerd, the Real NZT leaves the starting block stumbling. It plays off the Hollywoodized version of the smart pill, indirectly associating itself with the impossible (100% brain capacity & Bradley Cooper-level good looks), removed of The Dark Fields' moral-imbued ending. And to make matters worse, WebNutrition includes the word "Real" in the product's name, as if to insinuate that yes, indeed, NZT-48 exists, and here it is!
It doesn't exist. Which is a good thing, by the way.
But what is the Real NZT if it's not the real NZT-48?
Brilliant marketing aside, Real NZT is a complex range of natural nootropic & non-nootropic ingredients that vary in dosage ratios per customer. Before placing an order, each customer must fill out a short customization form that includes questions such as: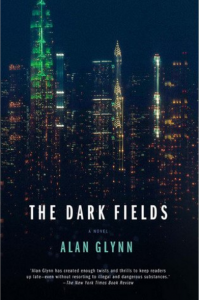 Age? Weight? Height?
Exercise type?
Do you drink coffee? How much?
Greatest health desires/goals?
Are you on antidepressants?
So on and so forth, giving the manufacturers an idea of how to specifically formulate your formula.
Conceptually, the tailor-made formulas are cool. While most nootropics work for most people, not every nootropic stack fulfills the needs & wants of every consumer. As such, having a stack that tends to your personal adequacies & insufficiencies is incredibly valuable.
But "conceptually" only gets us so far.
For one, this design leaves way too many questions on the table–the most glaring question being: How do I know which ingredient is or isn't working if the dosages aren't displayed? Judging by the user reviews, no one can confidently state what's in their specific formula. For all we know, everyone is getting the same product–regardless of what the customization form says. This doesn't require too much cynicism to believe.
Additionally, the overall play on a fictional smart drug in addition to the premier ingredient (Omniracetam) playing off of the name "racetam," despite not being a racetam at all, comes across as hokey.
And not the good kind of hokey.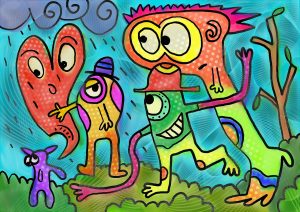 The marketing appeal of Real NZT is that you're receiving a customized nootropic stack that's expertly stack to meet your special cognitive needs. It's all very self-flattering and even a bit narcissistic — as if your customized Real NZT only works if you take it. When the truth is that this company is likely giving everyone more or less the same formulas with only a few key alterations made per order, based on the generic info you give them.
Really, if you're looking for a customized nootropic stack, you'd do better to research the stuff yourself and then buy each ingredient individually, so that you may at least dosage each nootropic out properly to ensure that they're actually working.
Because my trust in this company's formulas — that they're actually working to their fullest capacity — is very little.
The Pros
The experimental, custom-fit design is unique & trendy, giving this variable nootropic stack massive sex appeal in the geek community.
Aside from the Restoramones, most of the ingredients are natural & healthy, supplying a wide array of nootropic brain benefits.
Omniracetam, despite not being a racetam, is a unique extract of Celastrus paniculata, the "intellect plant," found only in WebNutrient creations.
The Cons
Far too many questions left unanswered: What is the purpose of each ingredient? What is being extracted from Watermelon? What are the dosages? Etc. Etc. Et. Cetera.
Restoramones supplies WADA banned ingredients that are optional, but there's no certainty that the main blends are completely athlete-friendly.
The Dark Fields is superior to Limitless. Based on the book, true geeks wouldn't want the real NZT (or MDT), even if it existed… Frankly, despite the sex appeal of this company's marketing strategy, there are simply way too many red flags for me to recommend this supplement.
Pricing
WebNutrients One Week NZT-48:
$26.00 for Four 750 ml drinks, 5 NooBoost capsules
$6.50 per serving + 1 additional capsule
WebNutrients Two Week NZT-48:
$50.00 for Eight 750 ml drinks, 10 NooBoost capsules
$6.25 per serving + 2 additional capsules
WebNutrients Four Week NZT-48:
$95.00 for Sixteen 750 ml drinks, 20 NooBoost capsules
$5.94 per serving + 4 additional capsules
Who Takes Real NZT?
Curious Limitless watchers. After watching the movie, there remains, in the back of the brain, the question: But what if NZT does exist? Real NZT sells itself as the answer. (It's not, by the way.)
Where to Get It
Real NZT is available directly through WebNutrients' website, but can also be bought on Amazon — which is strange considering the product's entire "customization" angle.
Conclusion: Does Real NZT Work?
The question of the hour.
And one of the many questions left unanswered, unfortunately.
Without dosage levels, extract descriptions, etc., etc., it's hard to say whether or not this formula works. Factor in the probability of a bad batch, then factor in the probability of a user/batch mismatch, then factor in all the unknowns of a constantly changing formula, and eventually you're dancing with too many variables to say one way or the other.
The mystique is the appeal & a major RED flag.
At the end of the day, the decision is yours. If you choose to partake in the experiment, do us all a favor and document your experience as several other users have already done, so we can Scooby Doo this mystery together. Alright? 
Or you can just read my Best Nootropic Supplements to Buy in 2020 list here.
Final Rating
Formulation Strategy

Brainpower Benefits

Brain Health Benefits

Transparency

Quality

Value