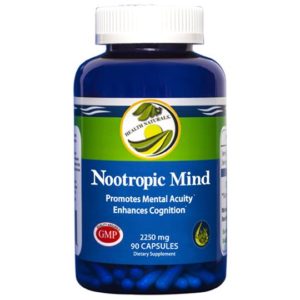 Do you MIND?
Or do you nootropic MIND??
That's what Health Naturals, the manufacturers of Nootropic Mind, want to know. And it's a legitimate question, given that so many people these days just simply mind when they should be nootropic minding.
I nootropic mind everyday, everybody, and I wouldn't have it any other way. But I've been doing it far before I even found out about Health Naturals' Nootropic Mind. So, is Nootropic Mind even necessary for us already mindful individuals? Let's read the Nootropic Mind review to find out!
About Nootropic Mind
By Health Naturals, Nootropic Mind is a nootropic supplement for the mind (duh!) designed to promote focus, mood, and energy.
Synergy Focus Blend – a unique mix of neurogenerating natural extracts, a cholinergic, and mood boosting phenylethylamine (PEA).
Synergy Mood Blend – anxiolytic herbs, adaptogens, and aminos, a great mix for relaxed mood and cognitive enhancement.
Synergy Energy Blend – mainly caffeine and caffeine-like stimulants for smooth energy, as well as ALCAR for molecular energy production.
Nootropic Mind Ingredients

Ingredients
Amount Per Serving
Synergy Focus Blend
950 mg
Organic Lion's Mane, β-Phenylethylamine (β-PEA), Citicoline (Cognizin®), NeuroFactor™ (Coffee arabica [Fruit] Extract)
Synergy Mood Blend
860 mg
KSM-66 Ashwagandha, Bacopa Monnieri 10:1, L-Theanine, Theobromine
Synergy Energy Blend
430 mg
Methylliberine (as Dynamine™), Theacrine (as Teacrine®), Acetyl L-Carnitine (Alcar), Natural Caffeine (from Green Tea)
Black Pepper Extract 95% (Bioperine)
10 mg
Serving Size: 3 Capsules
Servings Per Container: 30
Other Ingredients: Gelatin (capsules), Magnesium Stearate, Silicon Dioxide
Directions: Take one capsule in the morning. Up to three capsule may be taken in the morning.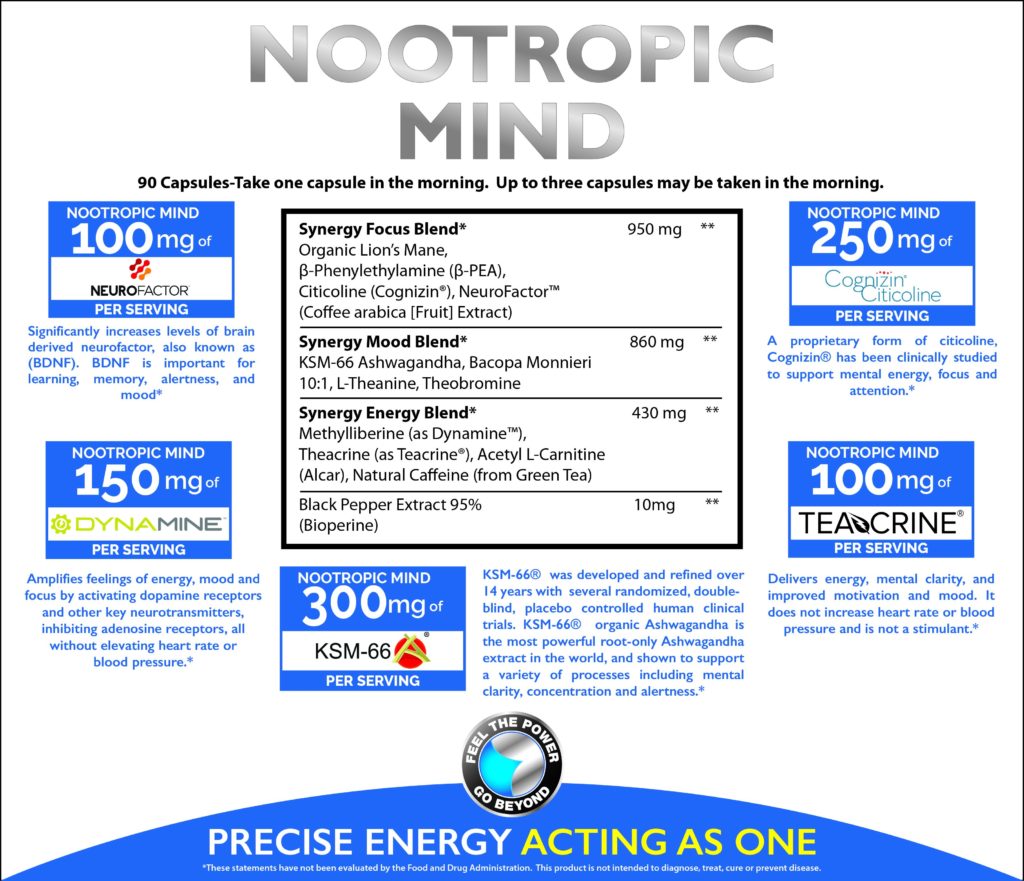 Nootropic Mind splits its formula into three proprietary blends, which sort of sucks. But it's better than hiding all ingredients under one prop blend, right? Sure, yes, mm-hmm — either way, let's check out if the ingredients are even good or not.
Nootropic Mind Review: Ingredients
Synergy Focus Blend
Organic Lion's Mane – This brain healthy shroom is unique for its NGF boosting potential. Not too many natural substances directly enhance NGF activity the way Lion's Mane seems to do, giving this nootropic major neuroregenerative promise. More on Lion's Mane.
β-Phenylethylamine (β-PEA) – Often used by bodybuilders for its feel-good boost on dopamine and serotonin. Although, the oral bioavailability of PEA doesn't seem to be that great.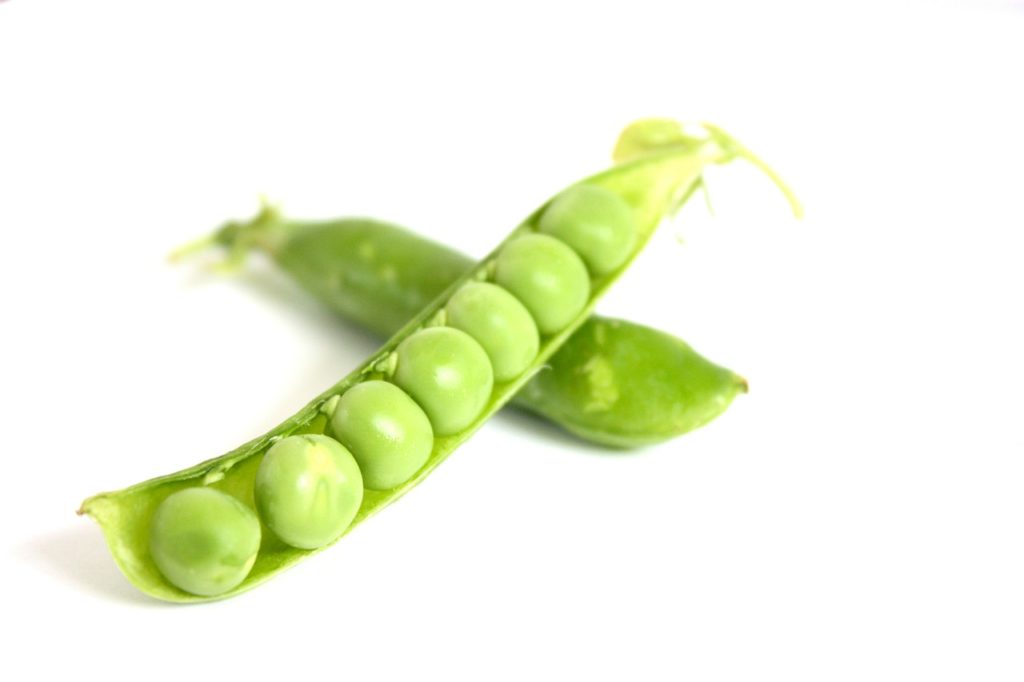 Citicoline (Cognizin®) – One part cytidine, another part choline — hence citicoline — this powerhouse nootropic simultaneously enhances the brain's acetylcholine activity while boosting brain energy levels. The result is all-around better neuronal growth and cognitive performance. More on Citicoline.
NeuroFactor™ (Coffee arabica Extract) – This is an interesting coffee extract brand, due to their use of the whole coffee fruit. By supplying a more comprehensive profile of coffee's bio-active constituents, this extract may increase the brain's antioxidant capacity and BDNF activity.
Synergy Mood Blend
KSM-66 Ashwagandha – An awesome brand for ashwagandha, an anti-stress adaptogen that bolsters resistance to stress and anxiety. Some view this natural nootropic as a sedative (thus negating the herb's "nootropic" status), yet I find KSM-66 effective at reducing my anxiety issues. More on Ashwagandha.
Bacopa Monnieri 10:1 – Another awesome herbal adaptogen, Bacopa is somewhat of a multipurpose nootropic, improving various aspects of cognition from memory to stress resistance. Bacopa requires a few weeks of daily supplementation to reach peak effect. More on Bacopa.
L-Theanine – I love L-theanine. Sourced from green tea leaves, L-theanine is a unique anxiolytic amino that seems to work by promoting alpha brainwaves, which have been associated with calm, creative thinking. L-theanine's calming effects pair well with caffeine's energy jolt, reducing the jitter often associated with stimulants. More on L-Theanine.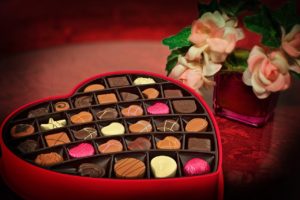 Theobromine – Referred to as the "Love Drug" compound in dark chocolate, theobromine is a "caffeine-like" ingredient that seems to enhance mood and possess vasodilatory benefits.
Synergy Energy Blend
Methylliberine (as Dynamine™) – This caffeine-like, theacrine-like compound is somewhat of a stimulant newcomer. Used for energy boosts akin to caffeine.
Theacrine (as Teacrine®) – A caffeine-like compound that's believed to help lengthen the effects of caffeine over time (when stacked with caffeine, of course). Pretty groovy compound for clean, smooth energy.
Acetyl L-Carnitine (ALCAR) – A hugely popular nootropic ingredient, ALCAR is an antioxidant amino that may help with mitochondrial ATP energy output. Particularly great for elderly and vegan cognition. More on ALCAR.
Natural Caffeine (from Green Tea) – You know what it is: caffeine, baby. Nootropic Mind supplies green tea sourced caffeine… really, caffeine is caffeine, but if you're intent on natural sources, then here ye go.  More on Caffeine.
Potency Enhancement
Black Pepper Extract 95% (BioPerine®) – Always a good idea to toss in a little black pepper extract, which seems to enhance nutrient absorption (and thus a supplement's overall bioavailability).
Nootropic Mind Review: Focus, Mood, and Energy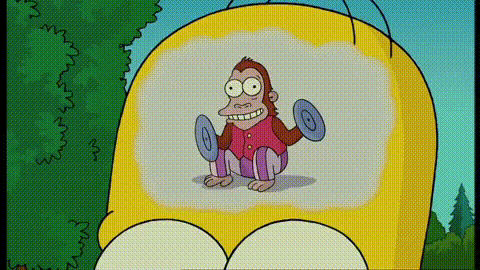 Health Naturals Nootropic Mind is somewhat of a hidden gem, largely unknown to the mainstream nootropic community. While the whole proprietary blend thing is initially annoying, the Health Naturals website does reveal the dosages of a few key ingredients in this formula, and guess what: they look good.
And the fact that Nootropic Mind uses three capsules per serving seems promising on the dosage end. So, I don't see any substantial reason to worry on that front — and, frankly, that was my main concern going into this formula review. The rest of the formula design looks pretty damn good.
Altogether, with Nootropic Mind, I'm seeing:
Excellent ingredient choices – they're, for the most part, all nootropic.
High potency and quality – premium brands and herbal extracts.
Clean, smooth energy – caffeine(-like) energy complemented by L-theanine.
Nootropic Mind smartly stacks anxiolytic relaxants with popular energizers, taking one of the more natural approaches to cognition enhancement — without resorting to risky synthetics or heart-racing stimulants.
If I have any complaints, it's that PEA isn't the most effective ingredient (due to poor oral bioavailability) and… well, that's basically it. For those looking for an energy booster that also genuinely boosts cognition, Nootropic Mind is a pretty awesome supplement.
The Pros
Nootropic Mind is a pretty awesome supplement. That's the only "Pro" you need to know… also, all of the ingredients make sense for a cognitive enhancer.
Despite its modest appearance, Nootropic Mind supplies premium grade brain boosters and branded, patented ingredients.
Black pepper extract further enhances the potency of these potent ingredients.
The Cons
PEA isn't the best ingredient, due to its weak oral bioavailability.
While Nootropic Mind's proprietary blends aren't that bad, there are still minor transparency issues with this stack's use of prop blends.
Pricing
$56.94 for 90 capsules, a 30-day supply
$1.90 per serving
Who Takes Nootropic Mind?
Hard to say — this isn't much of a mainstream brain boosting stack. But basically anyone looking to improve their cognition and energy levels, without the usual jittery side effects associated with stimulants, may get a clean kick out of Nootropic Mind.
Where to Buy It
As far as I know, you can only buy Nootropic Mind through Health Naturals website. Amazon and other popular retailers don't seem to sell this supplement. (Granted, the search term "nootropic mind" isn't exactly particular to this supplement.)
Conclusion: Does Nootropic Mind Work?
Yes, I'd say Nootropic Mind works for exactly what it claims: "Promotes Mental Acuity / Enhances Cognition" — and then some. Normally, I'm not into caffeinated nootropic supplements, seeing that so many nootropic manufacturers use caffeine as a crutch — i.e., to give the illusion that their supplement actually enhances mental performance.
But Nootropic Mind is the real deal.
The stack handles its stimulants well with relaxing aminos and herbal adaptogen extracts, maintaining the focus improvements associated with stims while minimizing their cognition impairing side effects.
Having said that, if you're stim sensitive, or simply not into caffeine, then Nootropic Mind isn't exactly for you. But for everyone else, it's a pretty cool, effective brain booster.
Final Rating
Formulation Strategy

Brainpower Benefits

Brain Health Benefits

Transparency

Quality

Value

Average